For quite some time, I have enjoyed following the fashion and lifestyle blog "Pieces of Mariposa" by Vanessa from Nuremberg. When I read that Vanessa would be celebrating her wedding in Italy, I immediately felt that our jewellery could complement both her personal style and her bridal dress by Kaviar Gauche. I spontaneously dropped her an e-mail just as my train was passing Nuremberg and I had to think of her. She replied with a very nice email and we spoke on the phone a few times. We instantly felt on the same wavelength.
For her wedding, Vanessa chose our headpiece "My One and Only" in rose gold. I couldn't wait to see the photos and was not disappointed: Vanessa looked simply stunning in her romantic dress by Kaviar Gauche. The pictures also illustrated how well Vanessa knows her style. The jewellery she chose was absolutely perfect to create her overall look. See for yourself and thank you, Vanessa, for your kind words and beautiful photos!
"Before finding JUVELAN, I had a big question mark in my head: I knew I wanted to wear my hair down and as a person who loves delicate details, I definitely wanted a hair accessory yet I had decided against a veil. Initial research nearly made me give up but then I discovered the beautiful JUVELAN headpieces and was immediately blown away! "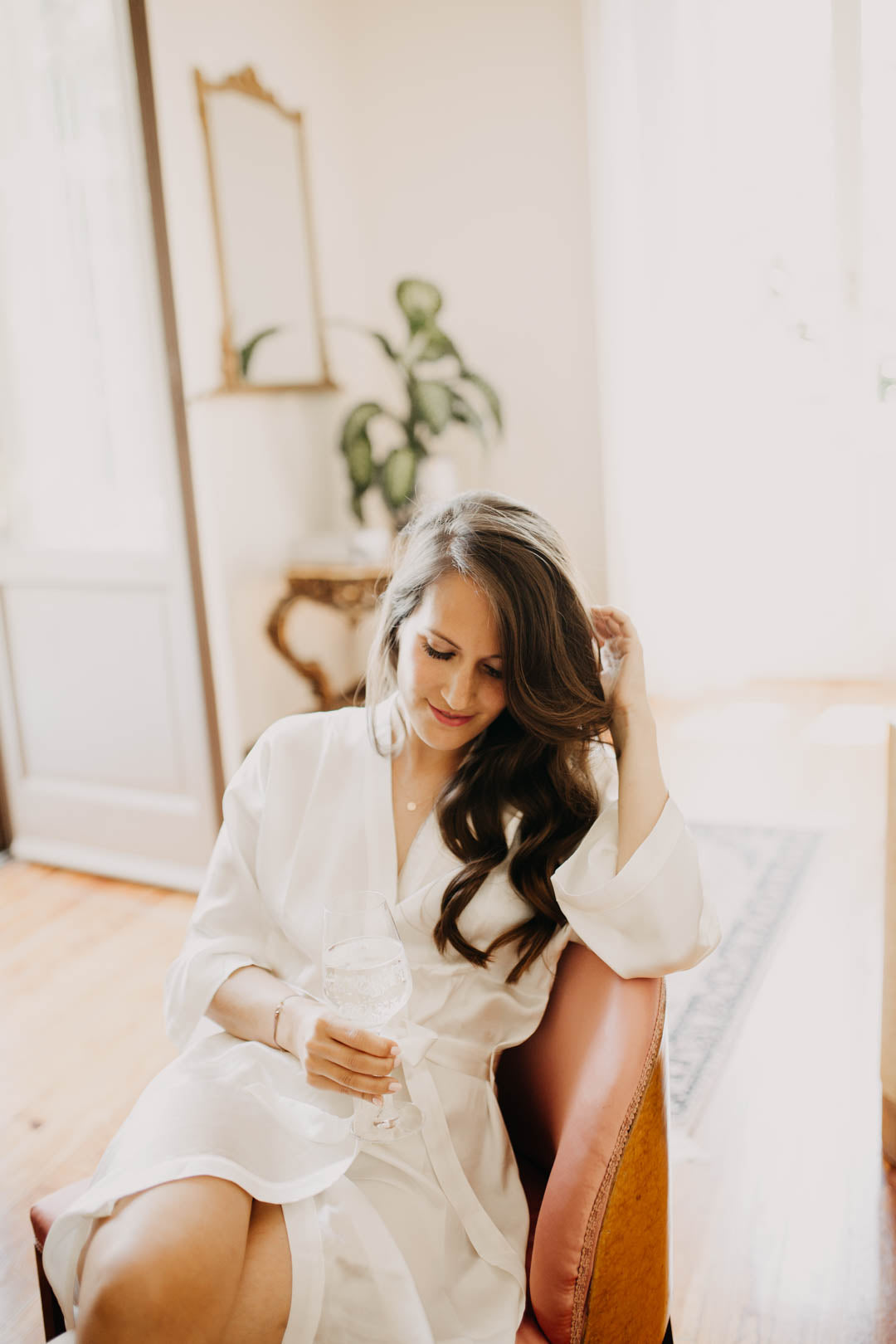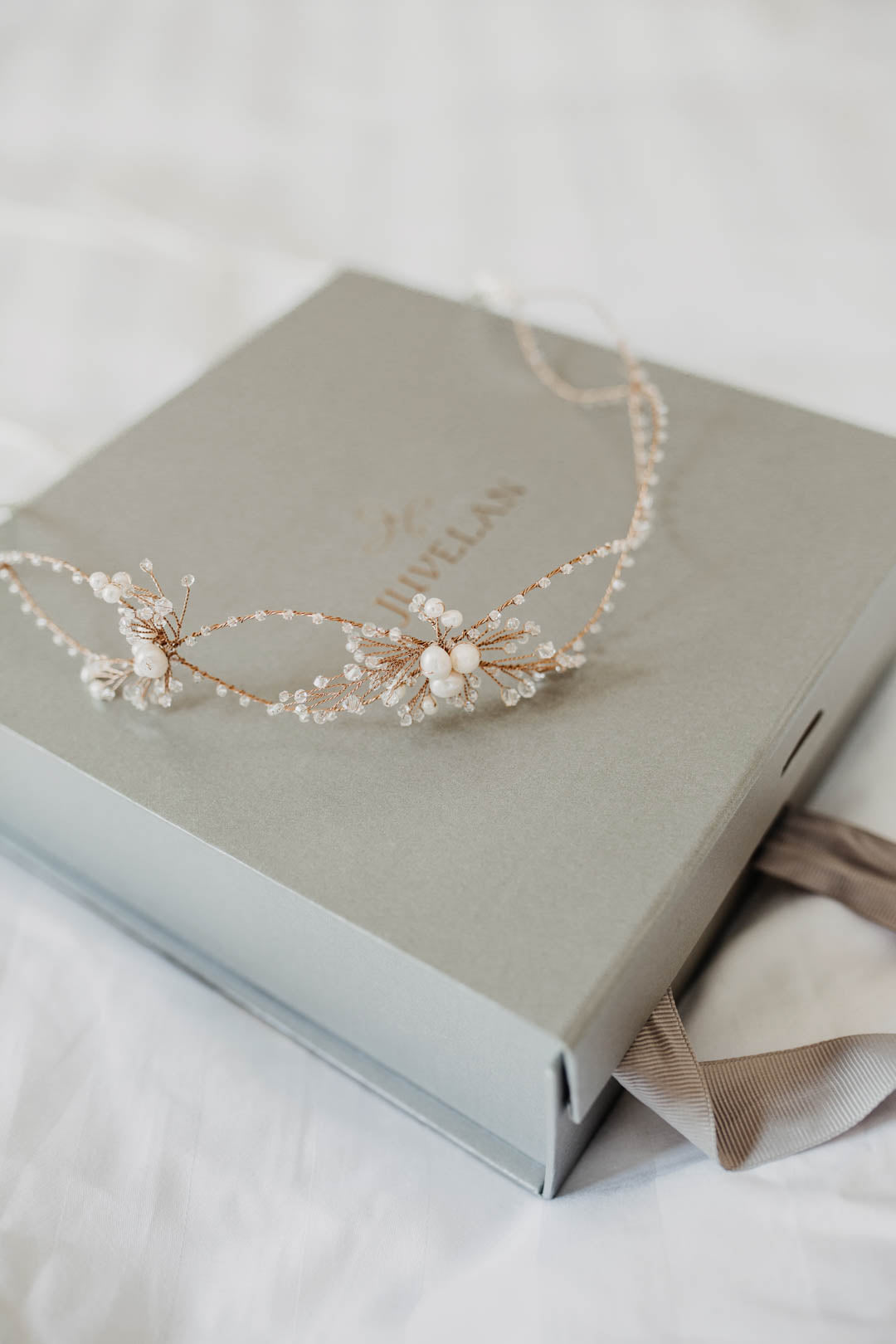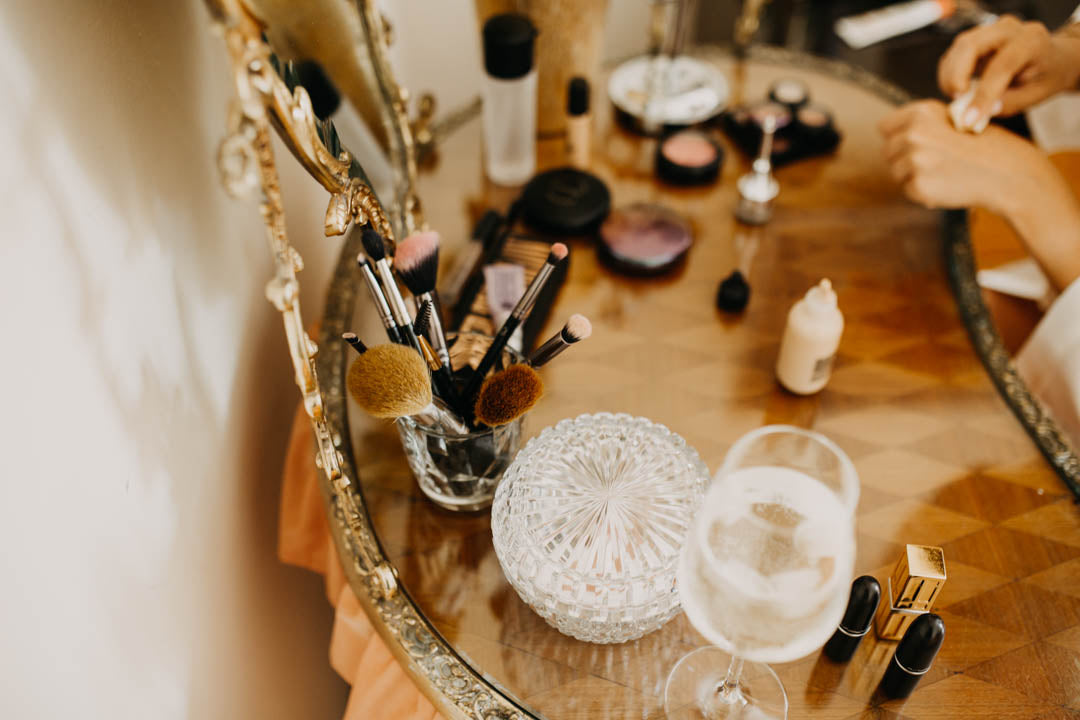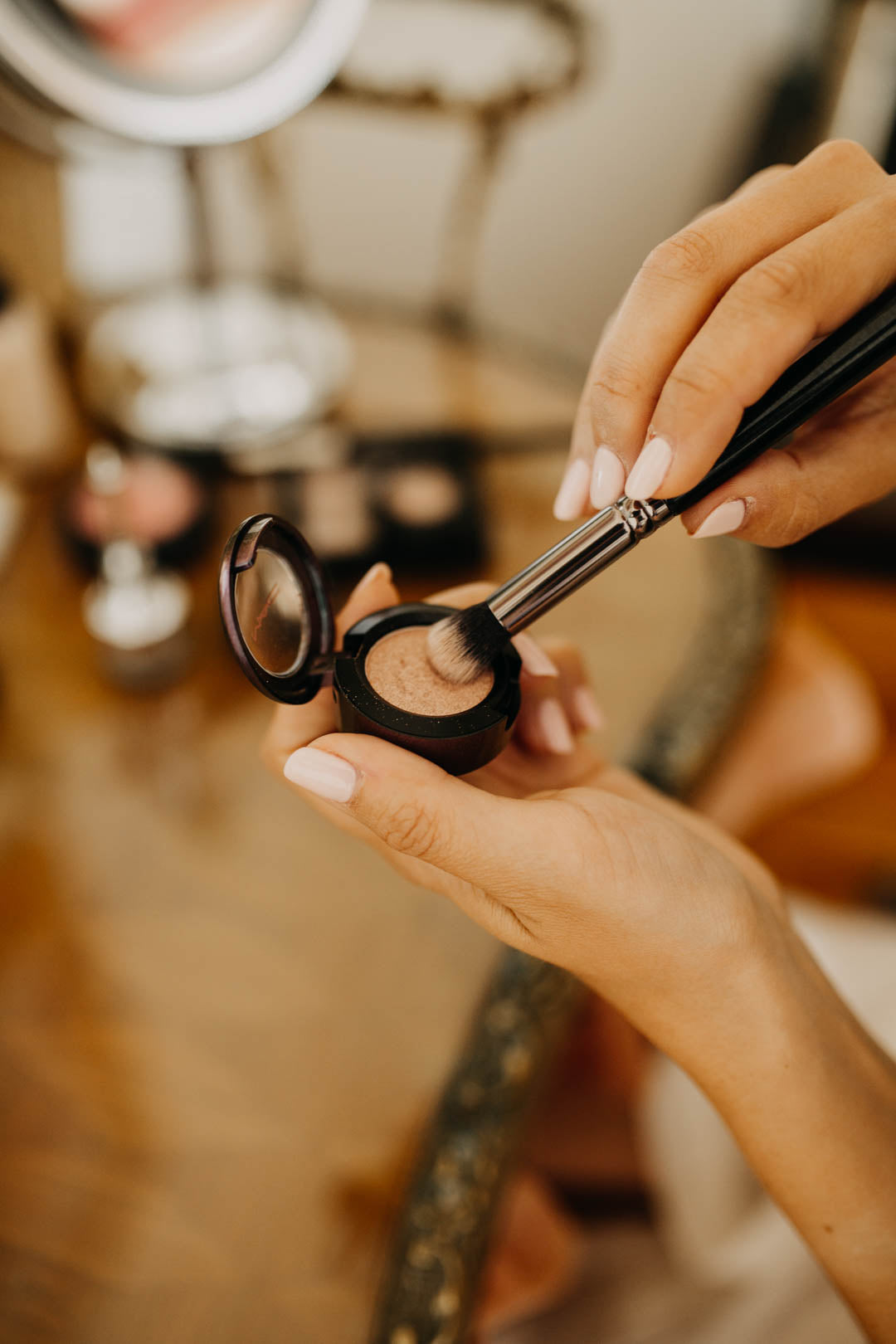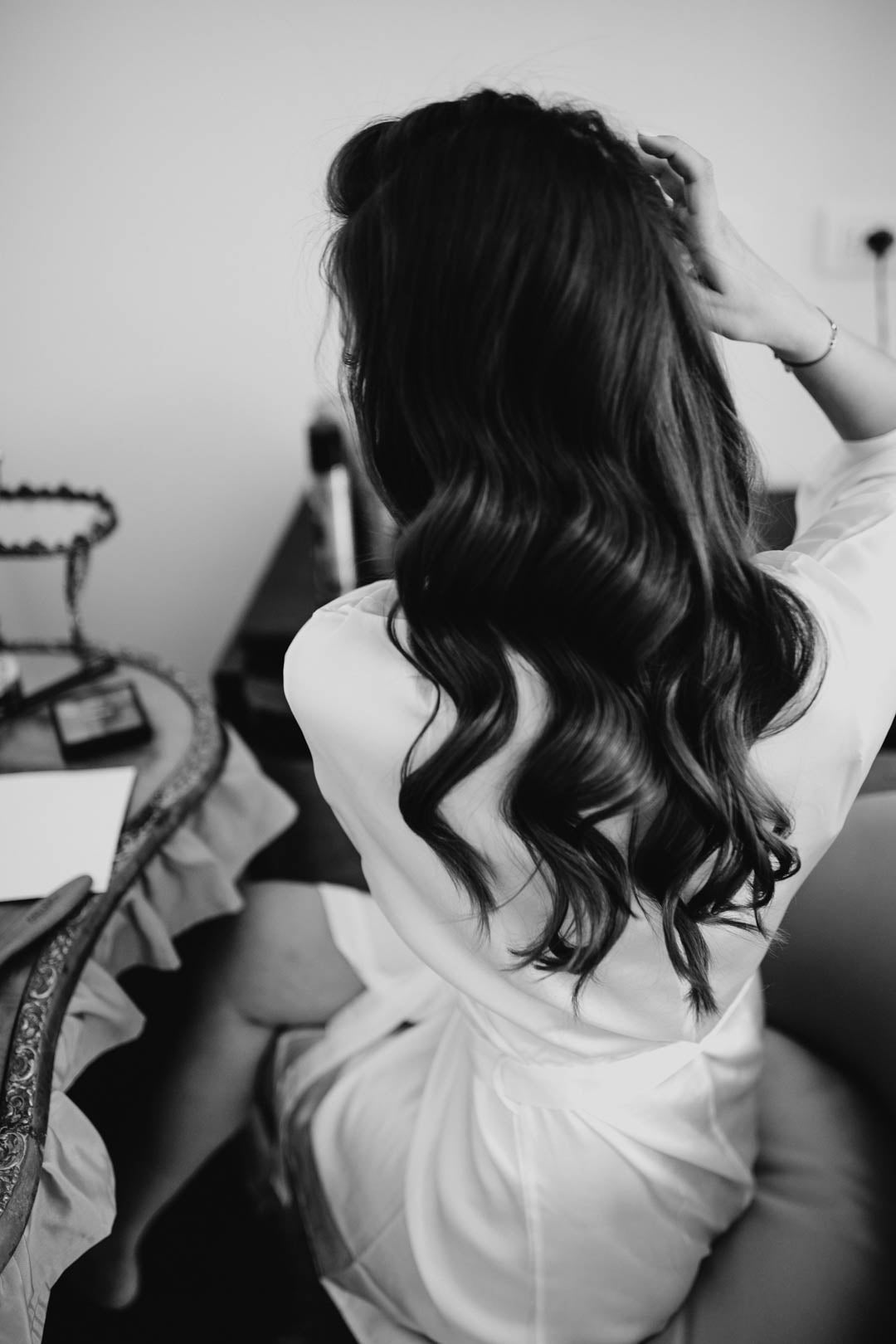 "My dress was very playful so I was looking for an accessory that would be visible but not overbearing. And that's exactly what I found at JUVELAN. I love the delicate design which feels appropriate for your big day and completes your wedding look in a beautifully subtle way without taking over."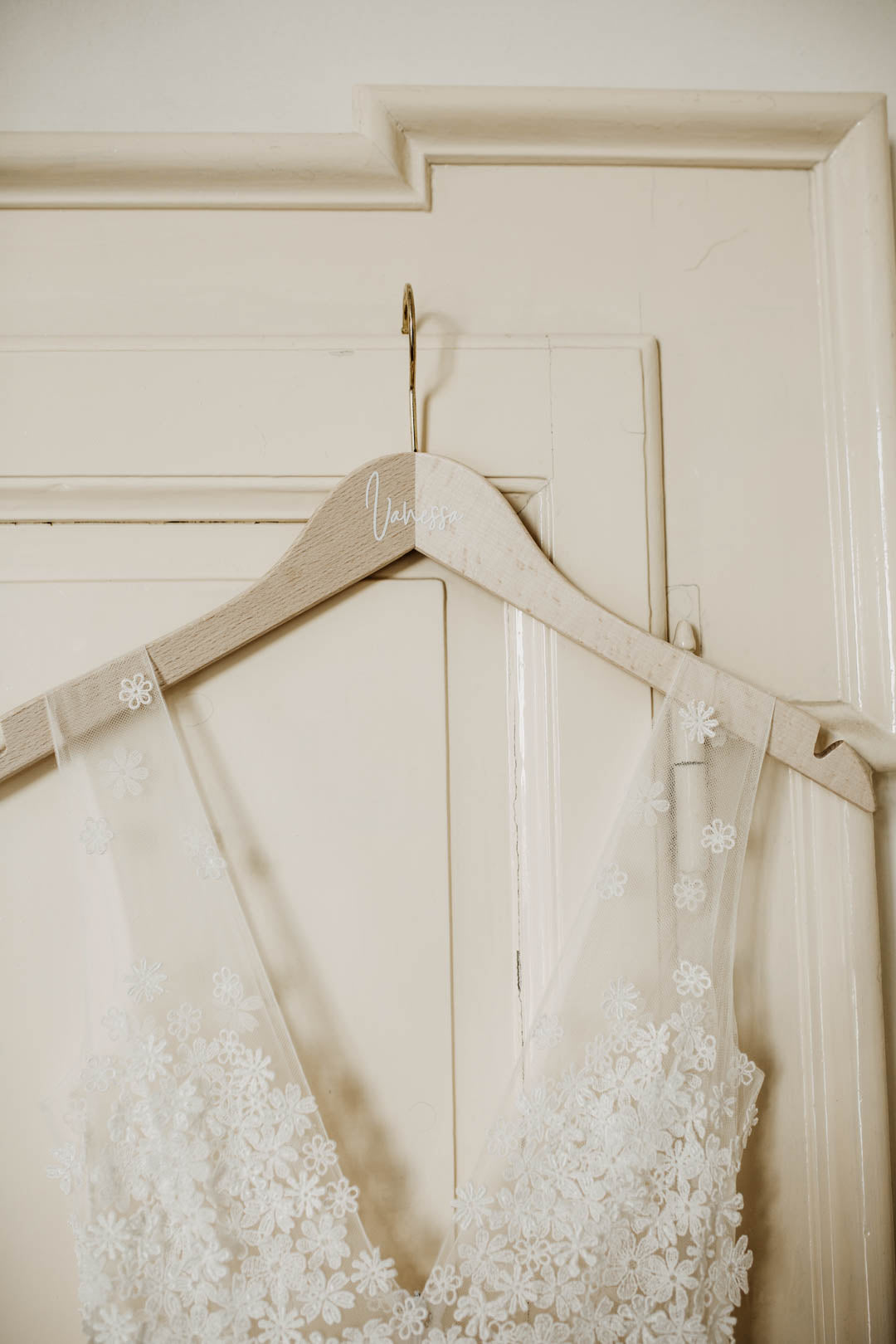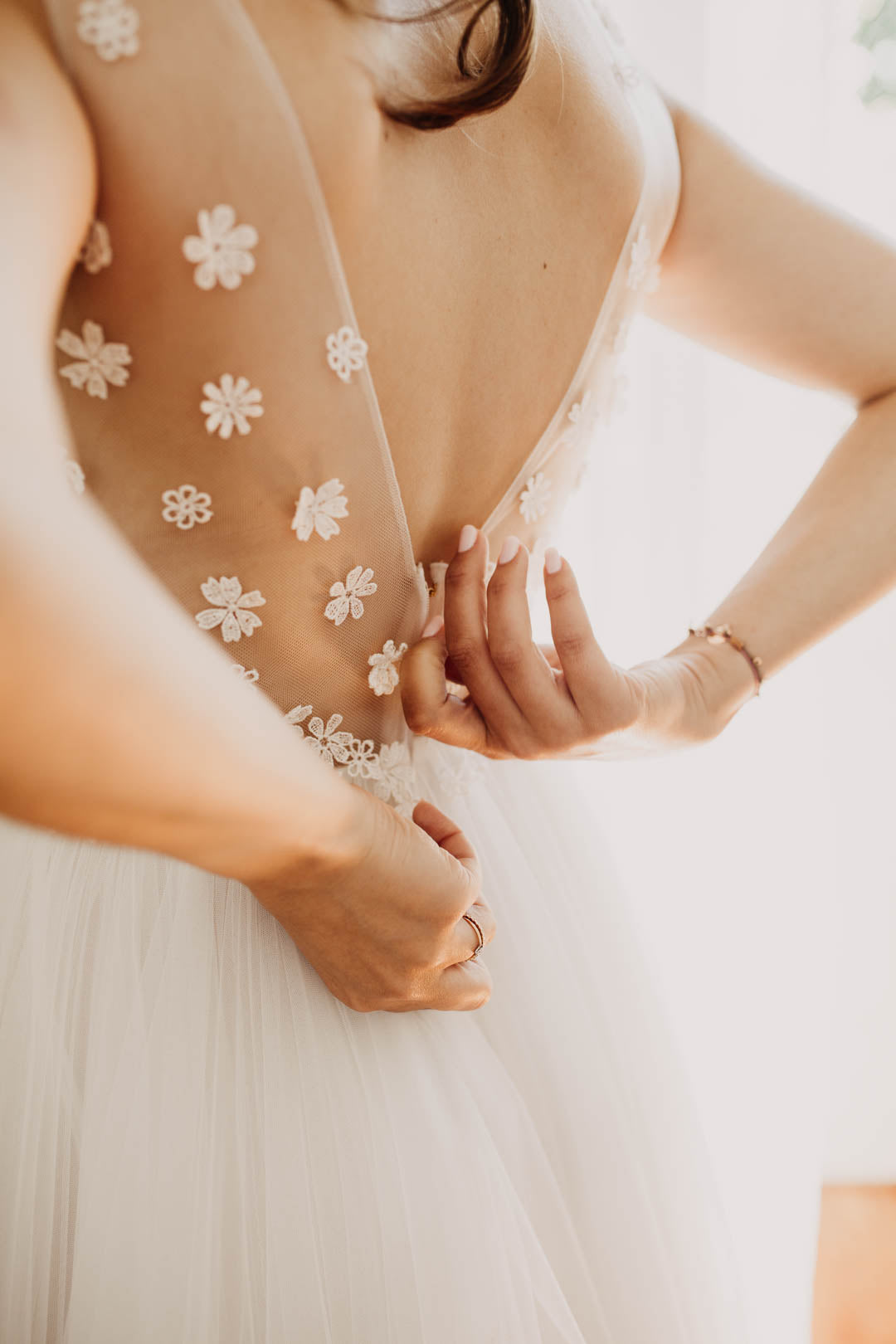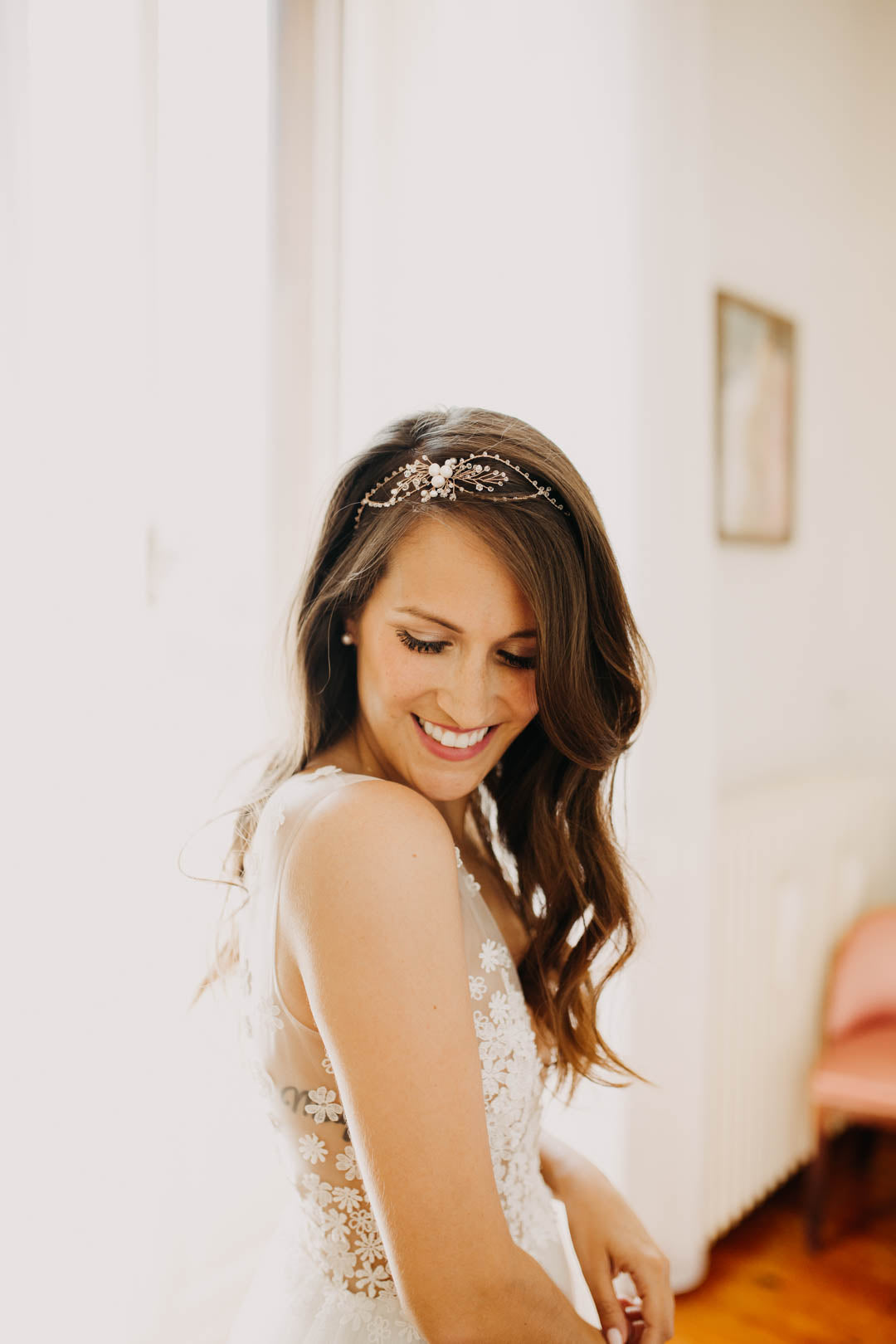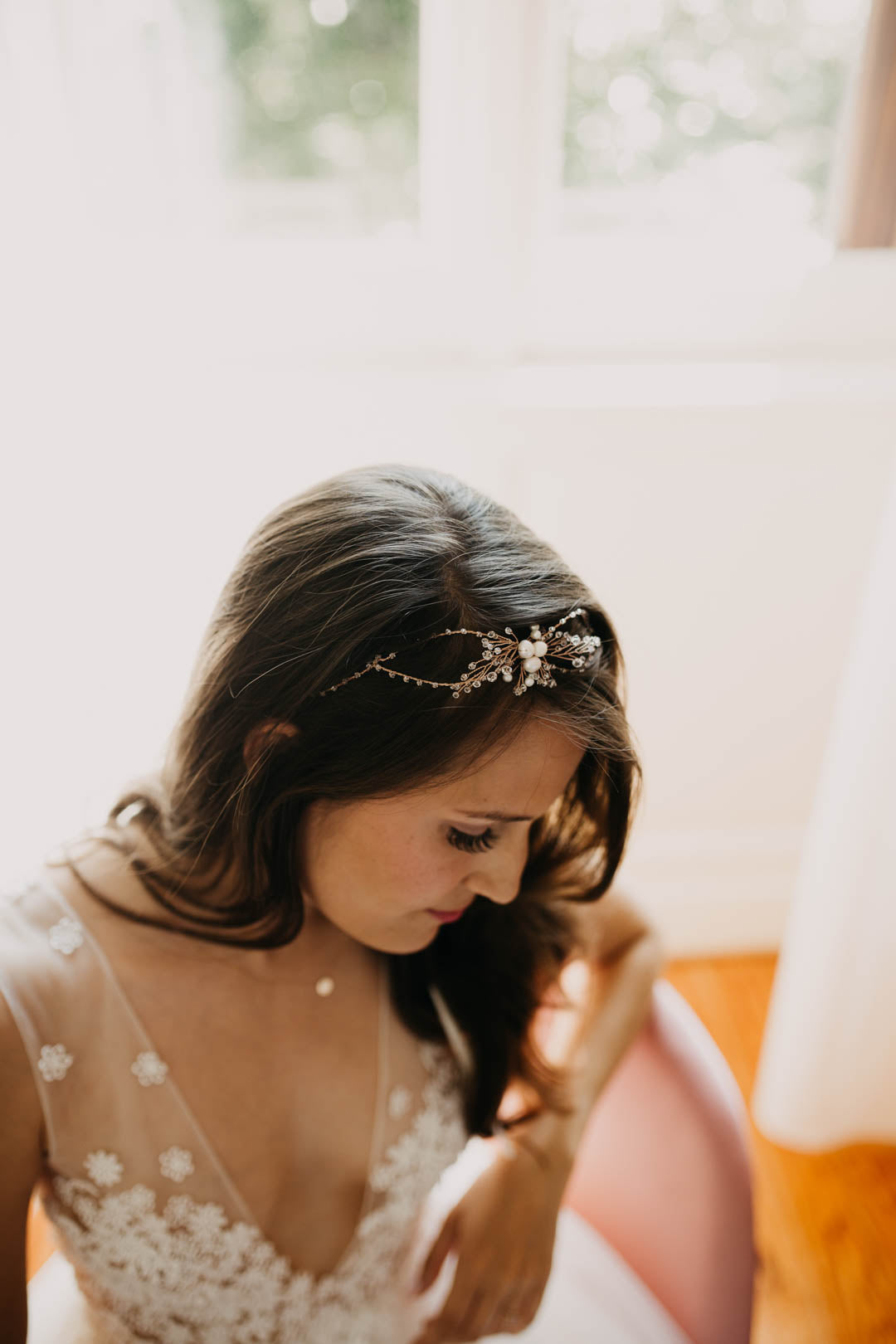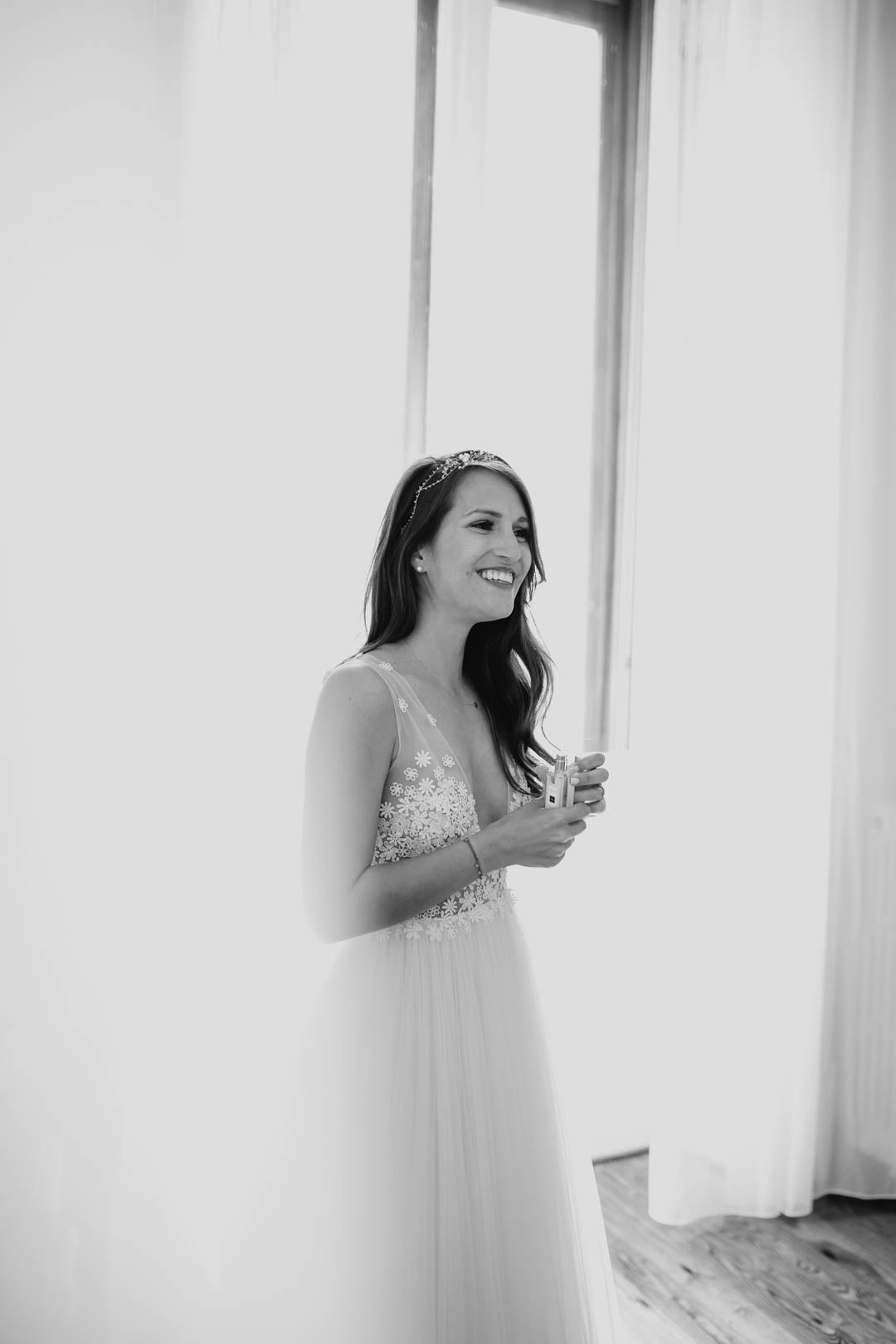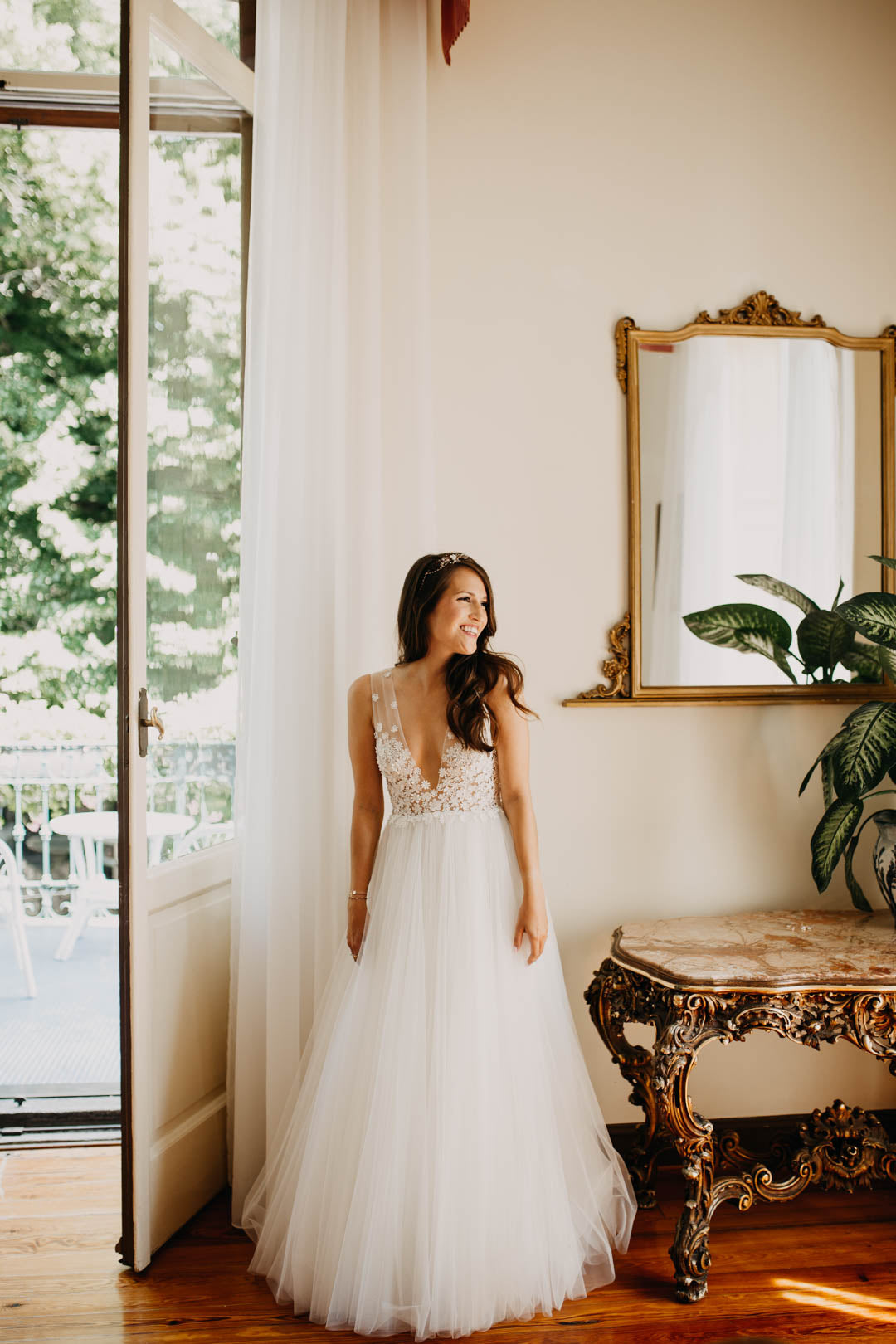 "What I enjoyed most about dealing with JUVELAN was Johan and Fredrik's incredibly warm nature and, of course, their lovingly designed pieces and hair accessories! Each piece is unique and created by hand so that it tells its own story. From start to finish, Johan and Fredrik's caring manner has made me feel like I was dealing with old friends. Thank you so much! "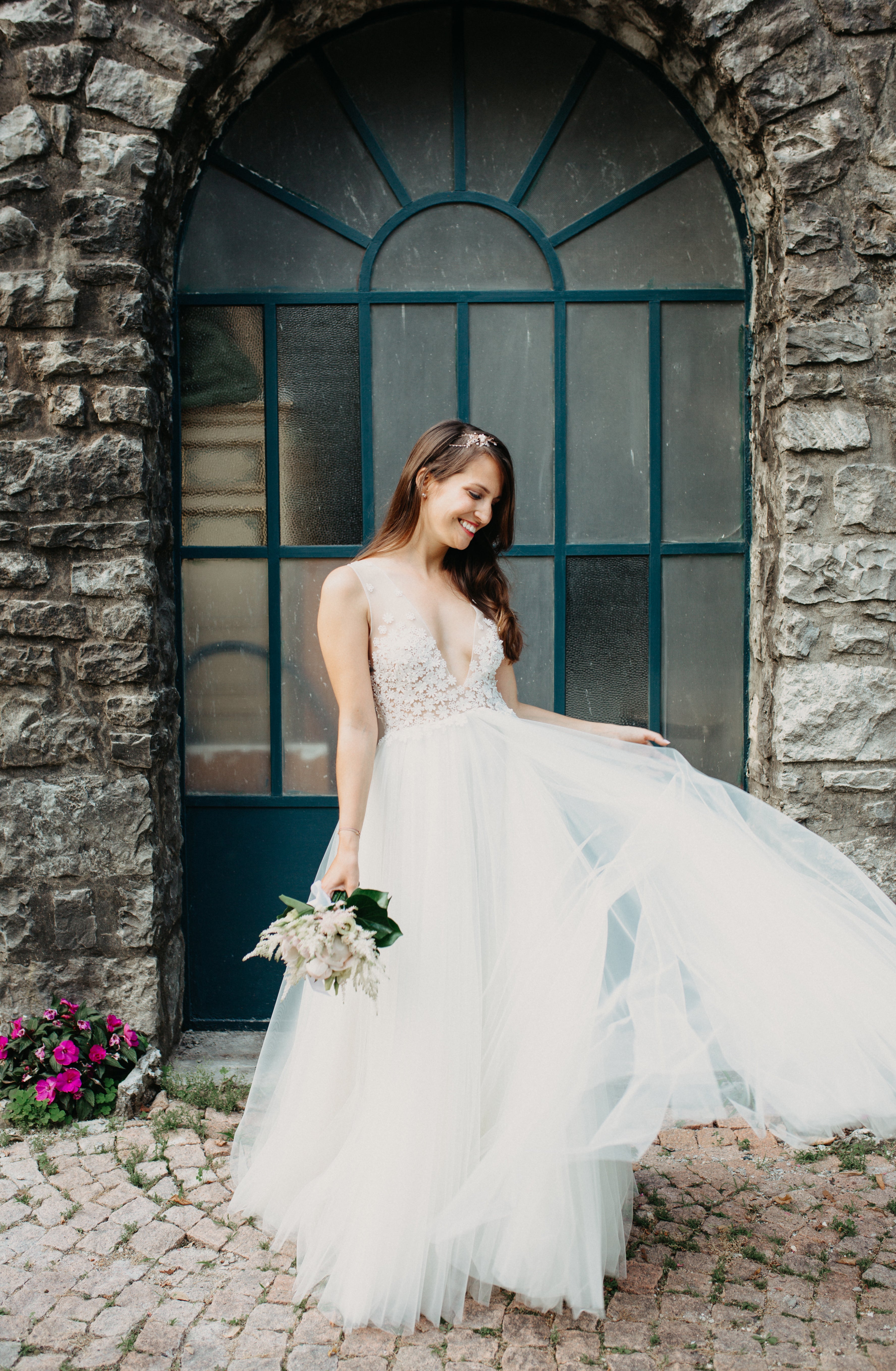 If you are getting married and you are still looking for the perfect bridal jewellery, simply send me a message. Get inspired by our collections but always remember: nothing gives me more pleasure than customizing our jewellery to your individual wishes to bring your dream jewellery to life.
---
Photographer FOXOGRAFIE | Dress KAVIAR GAUCHE