It's been two and a half years since I left Vienna to return to Germany. I still think fondly of my time there. The whole city seemed to radiate with romance. I miss the beautiful historic buildings that are scattered throughout the city and give Vienna its characteristic beauty and classical elegance. I was particularly reminded of this when I first looked at the editorial photographs of our partners Edelcorner. The Austrian bridal label chose the Albertina Museum – a typically romantic Viennese building and the perfect setting for a bridal fashion photo shoot – for a photo series for its own label edeltrautsich.
What made this photographic trip down memory lane especially enjoyable was the fact that Edelcornerchose several JUVELAN headpieces for their shoot: the hairpieces Soulmate, My Girl, Princess, Bride-to-be and the earrings Deep Love. The photos are beautiful illustrations of how versatile our hair accessories are and how easily they can be incorporated into different hairstyles. For example, combined with long hair worn down and worn across the forehead like a flower wreath, the Soulmateheadpiece can give the bridal look a charming boho feel. For Edelcorner, the My Girlheadpiece was used in a similar style with the hair down but here, the piece was worn like a hair band on top of the head, giving a more romantic look. In contrast, the Princess hair accessory, combined with the Deep Love earrings and tied back hair, created a wonderfully nostalgic 1920s look. To me, it's always great to see our jewellery in different bridal styles. As a designer, this is what makes my heart leap and bounce.
Headpiece SOULMATE
Necklace TRUE LOVE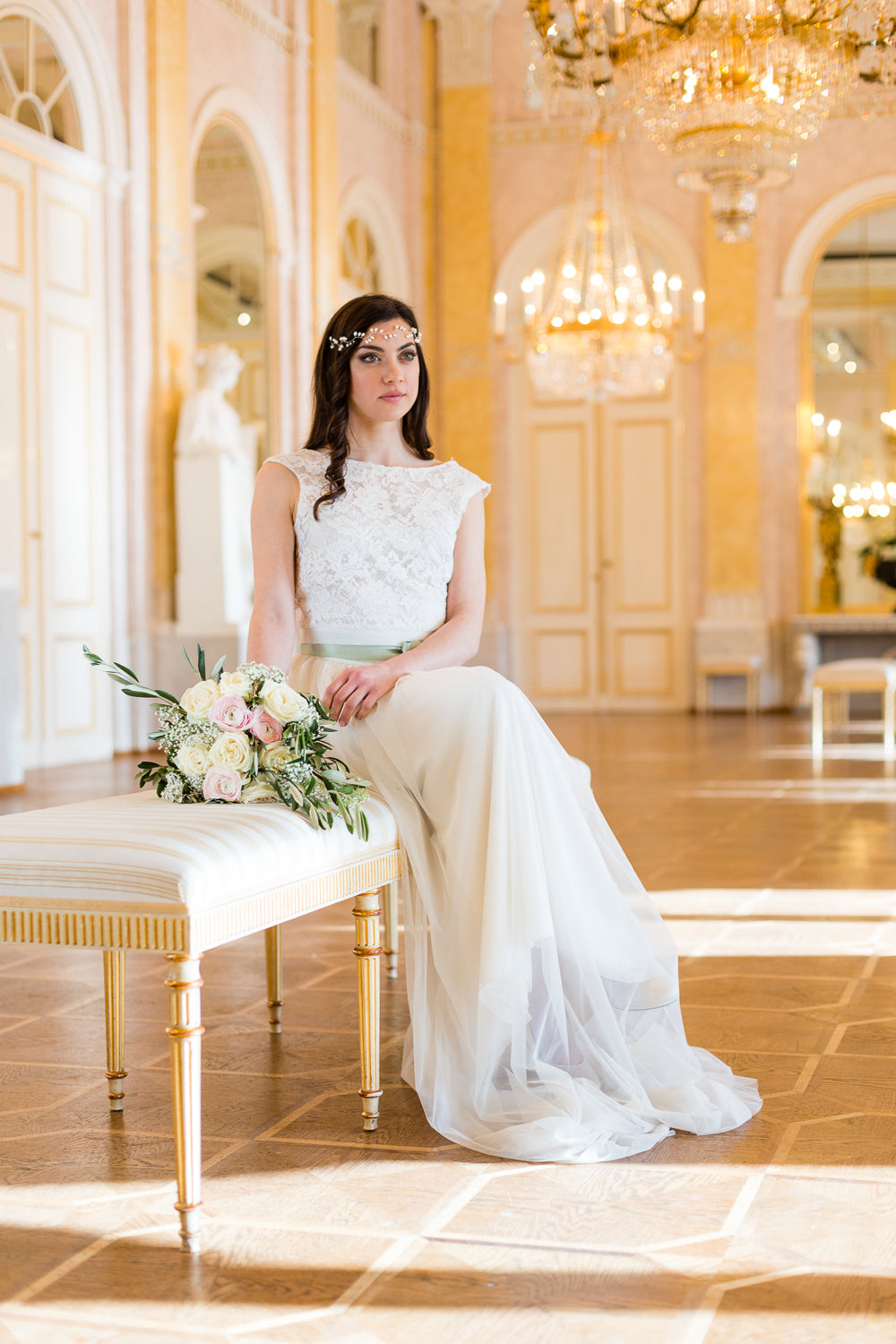 Headpiece SOULMATE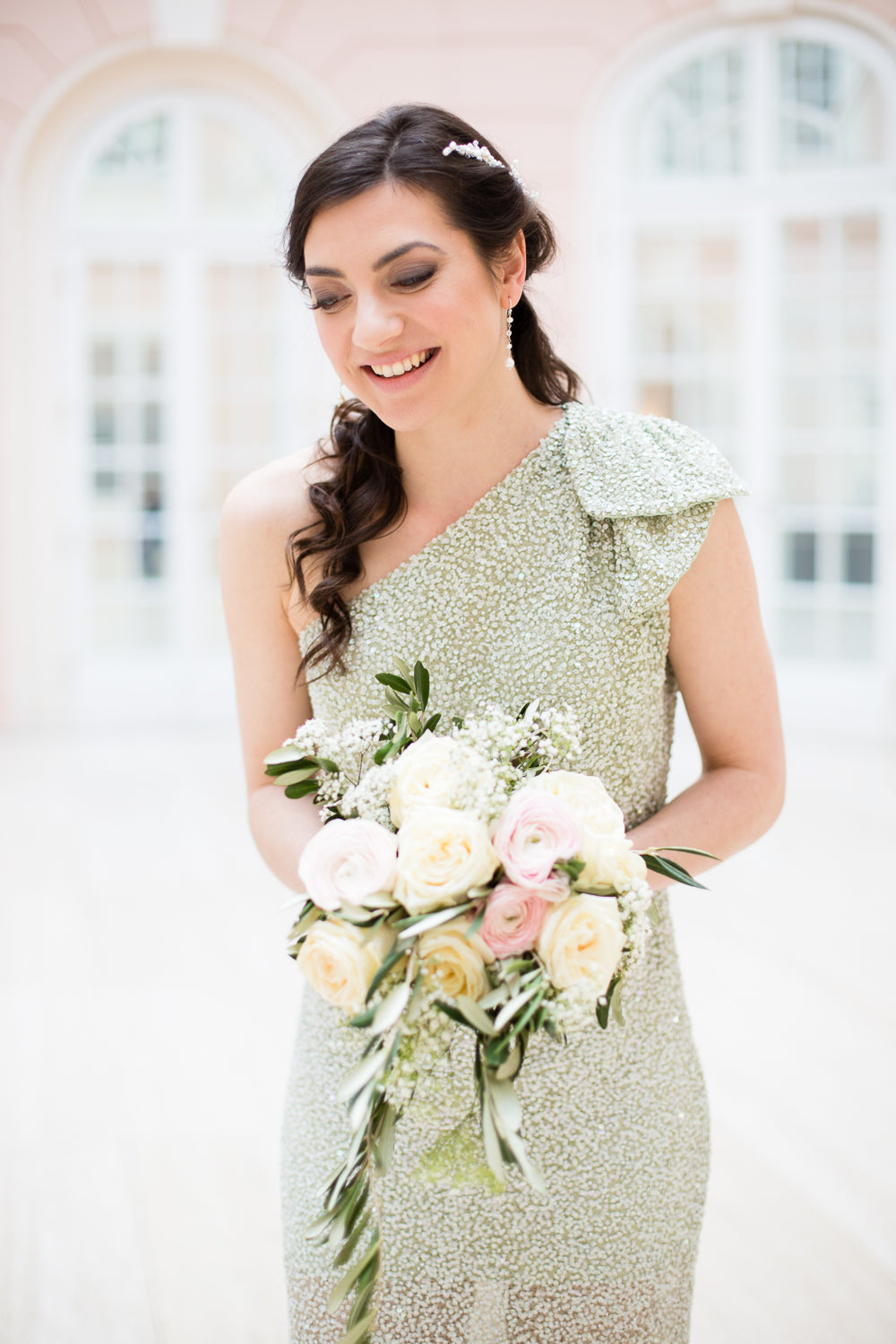 Hair jewellery BRIDE TO BE | earrings DEEP LOVE
Earrings DEEP LOVE
Headpiece PRINCESS
By the way, edeltrautsich by Edelcorner includes not only beautiful wedding gowns, but also stylish bridesmaid and evening dresses in every colour imaginable. Even as a wedding guest, it's well worth a look! And once you found the dress of your dreams you will definitely find the perfect matching jewellery at JUVELAN!
---
Location ALBERTINA MUSEUM WIEN | Photography ELENA AZZALINI PHOTOGRAPHY  | Model SOPHIA GRABNER |
Dress EDELTRAUTSICH by EDELCORNER | Flowers BLUMEN CHRISTINE |
Hair, Make-Up & Styling VALENTINA BURIGO