It excites me every time a woman dares to add some colour to her bridal jewellery. Here, I took our "Believe" headpiece and the "My Happiness" hair pins to create romantic and elegant pieces by combing yellow gold, white pearls and purple amethysts.
Especially against the backdrop of a white bridal gown, incorporating colourful gemstones into a piece of jewellery can create a distinct accent that expresses your individuality. Choosing the colour is – of course – mainly a matter of taste. Anyone with a favourite gemstone or a belief in the power of birthstones can integrate a particular gem into their bridal jewellery. If you mainly value aesthetics you might want to pick a particular colour from the theme of your wedding decorations or floral arrangements. Another option is to choose a colour in harmony with the groom's suit, tie or bow tie.
Whenever our brides are unsure which colour – or colours – best suits them and their style, we are always happy to help find the perfect material and colour combination for them.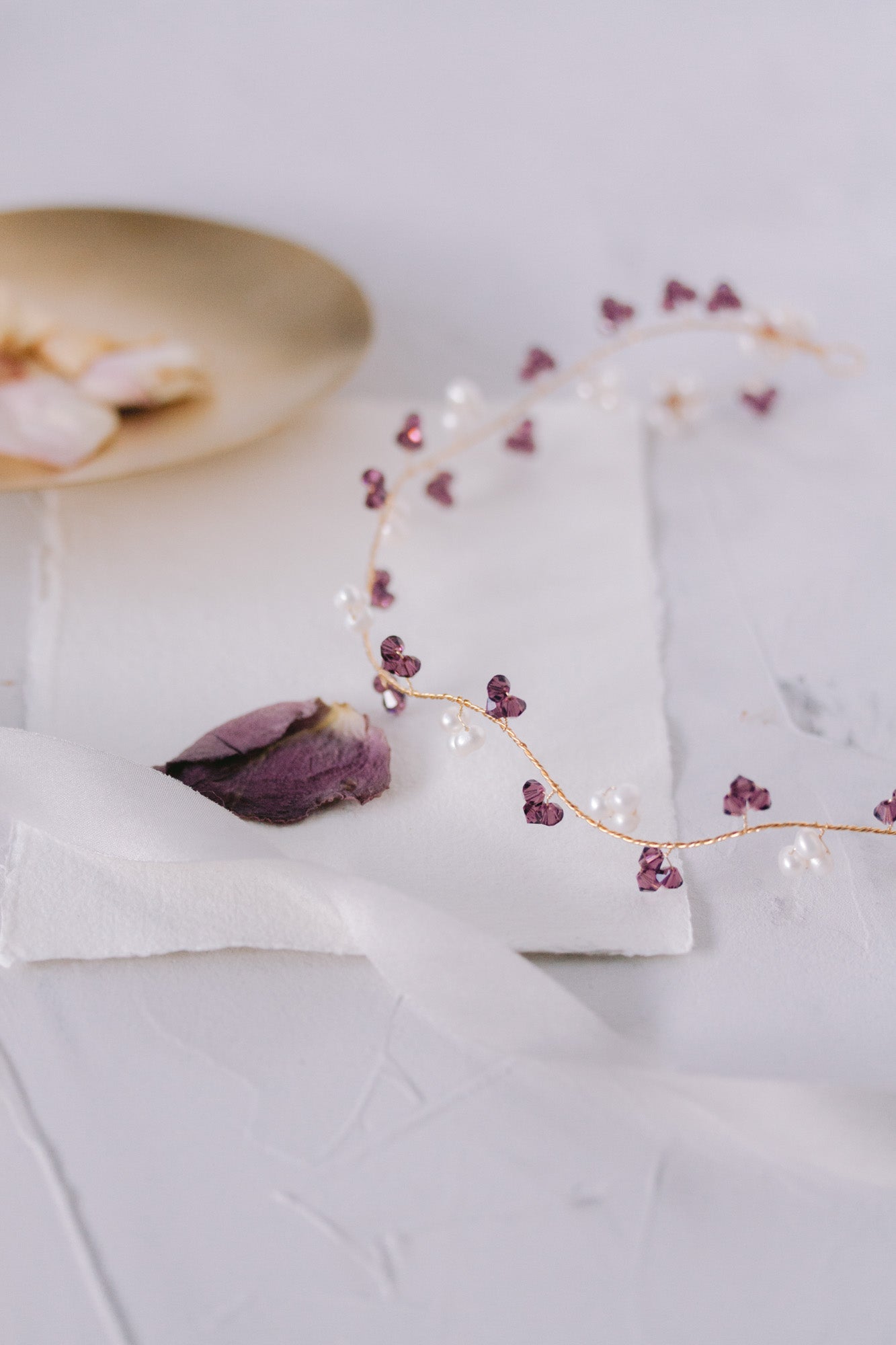 How do you style the "Believe" hair piece and the "My Happiness" hair pins?
In theory, there is no limit to your styling possibilities. You want to combine several pieces of jewellery in one bridal hairstyle? If it makes you happy, why not?! However, if I was asked to answer the question above, I would use the "Believe" head piece on the crown of the bride's head, similar to a tiara, and attach a subtle, low worn veil with two "My Happiness" hair pins. If you decide to take off the veil for the evening event, you would still wear the head piece and possibly even the hair pins. The whole look would remain stylish and elegant – even without the veil.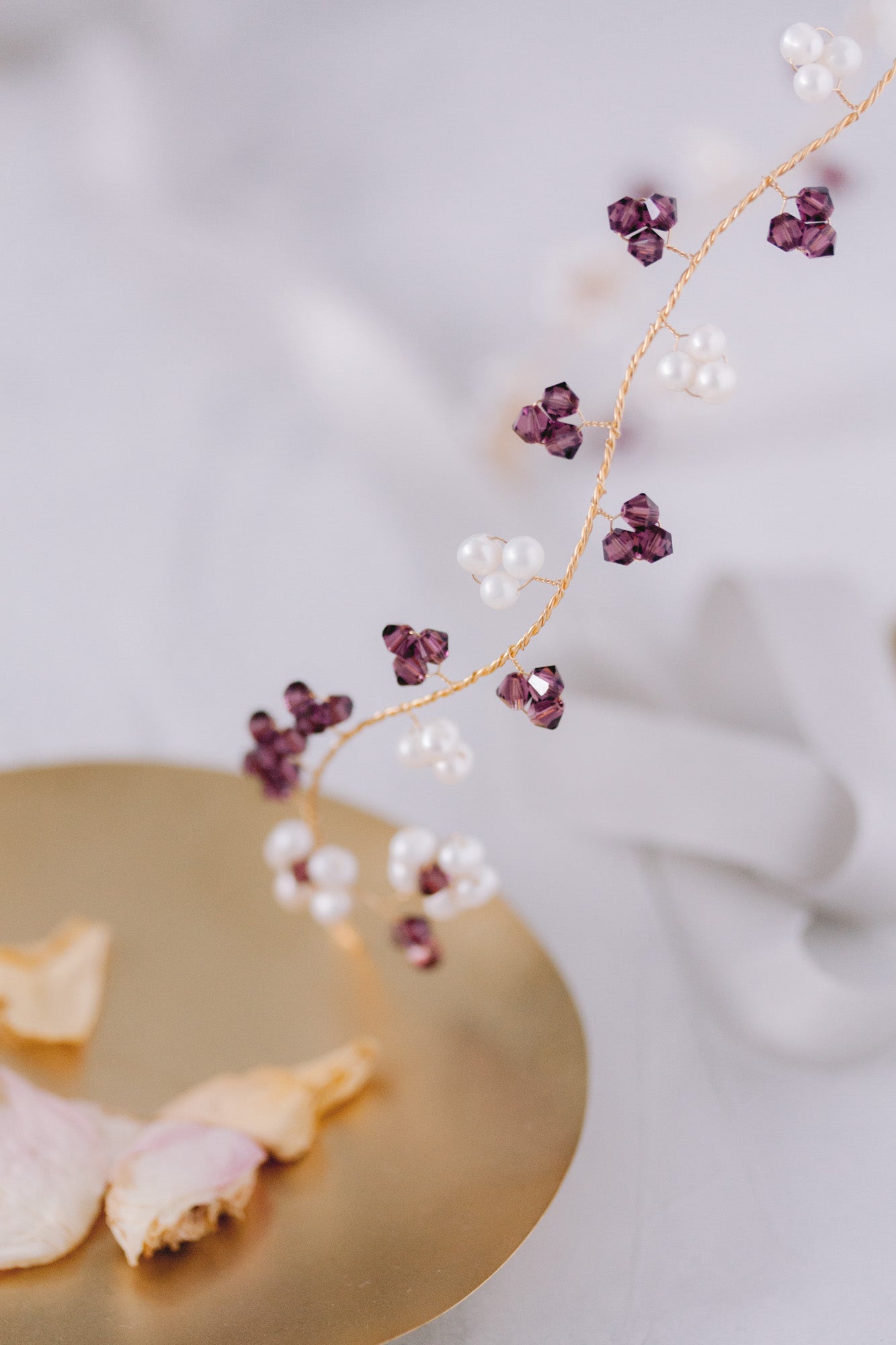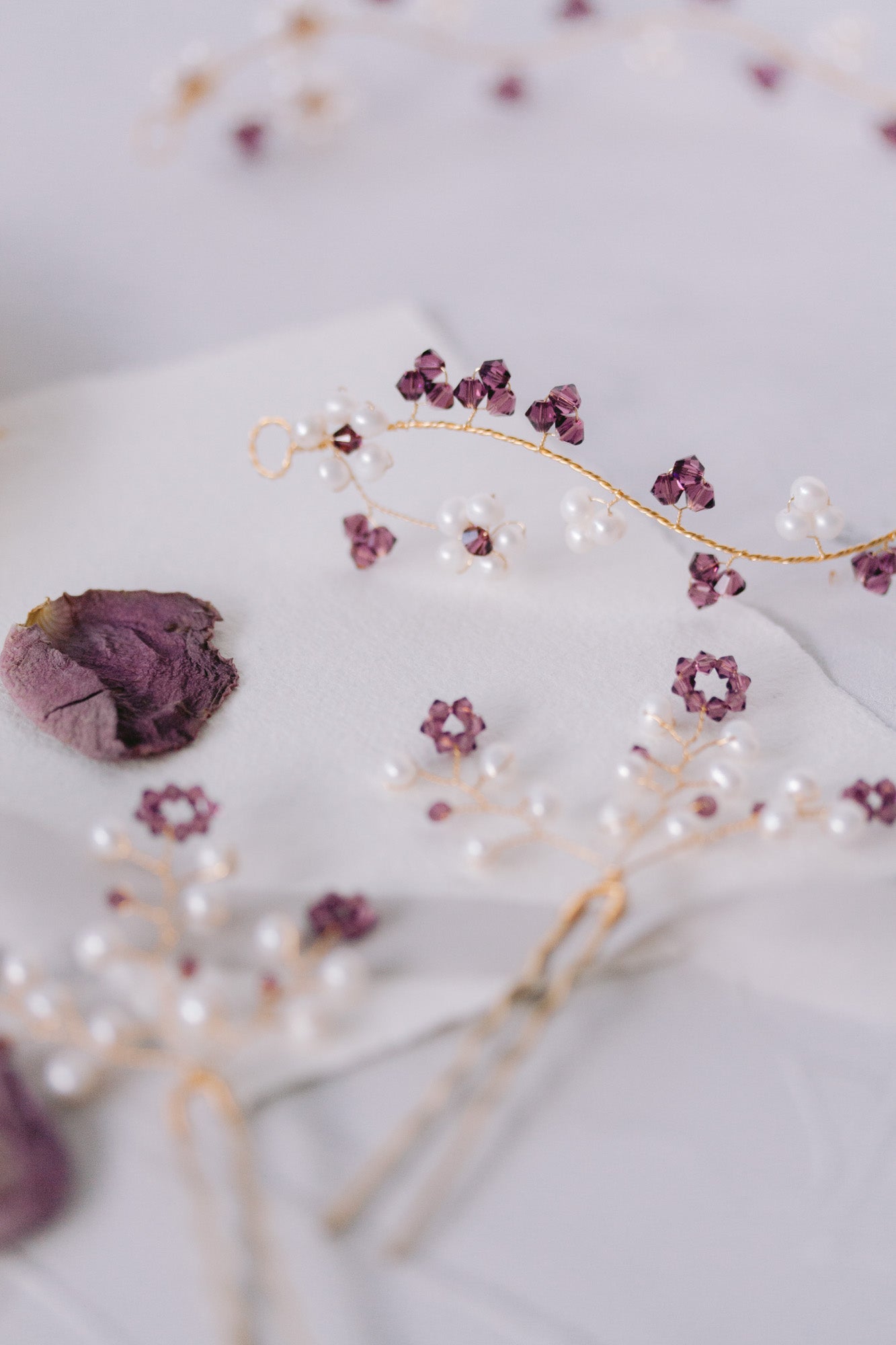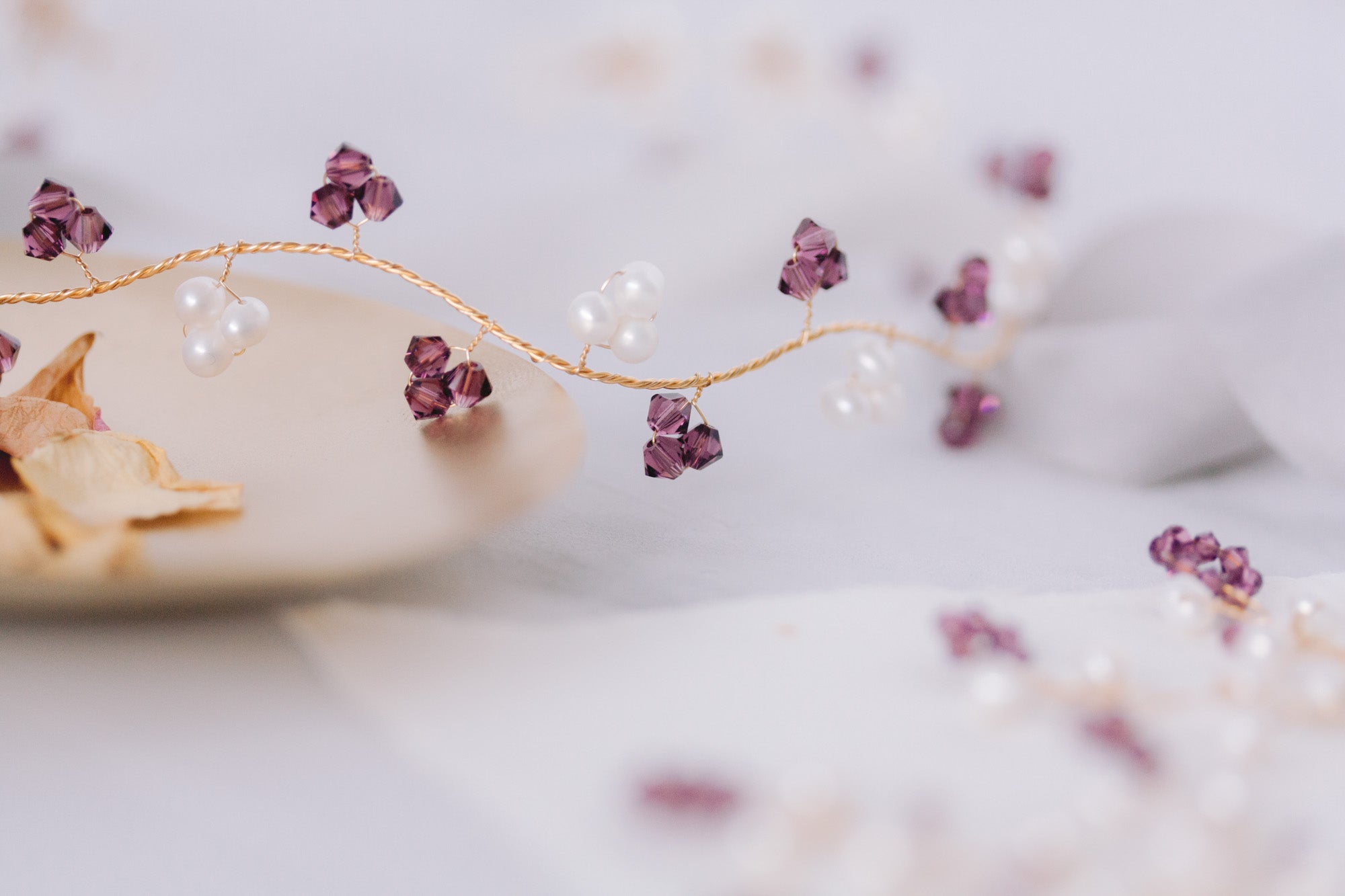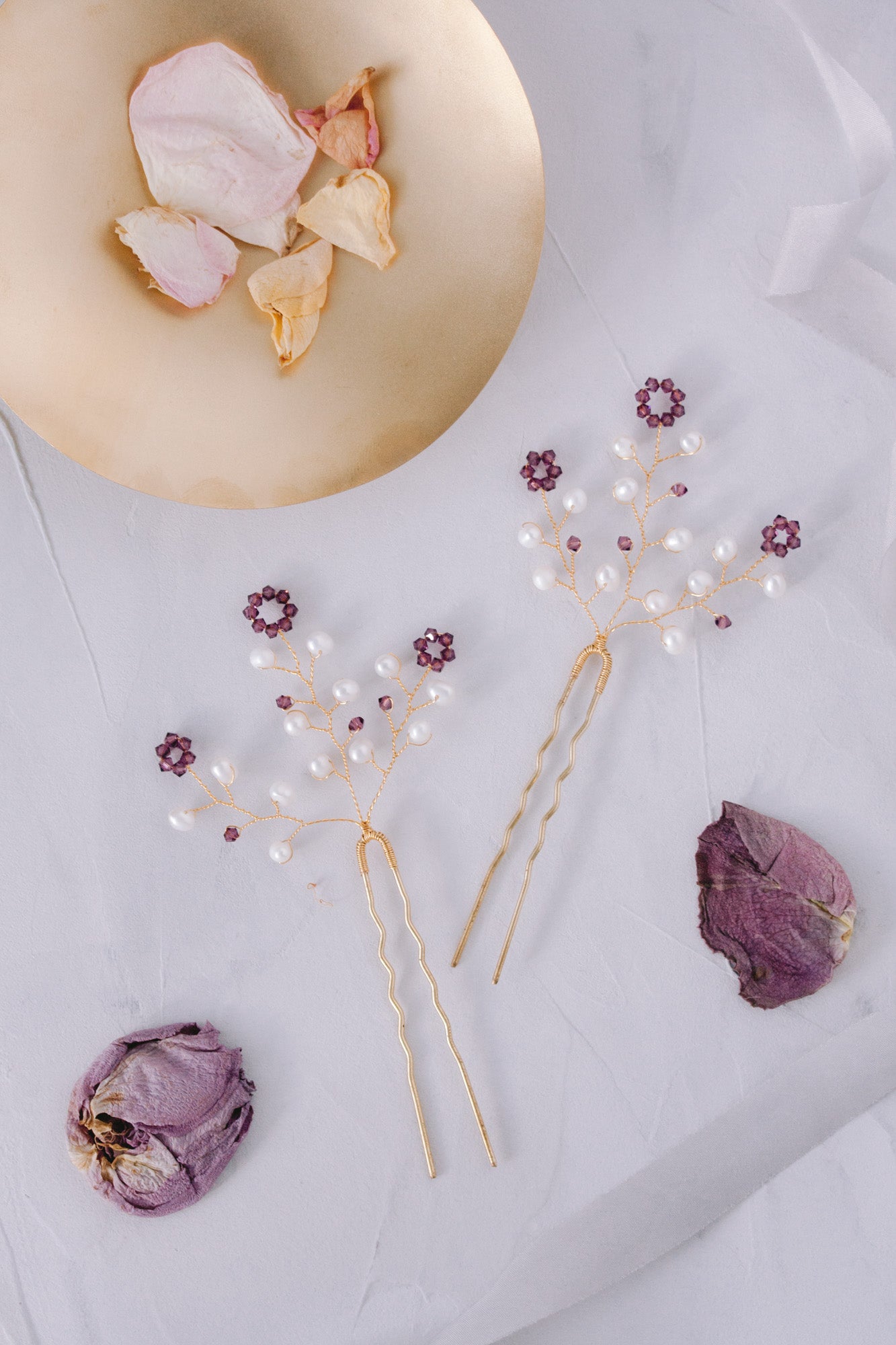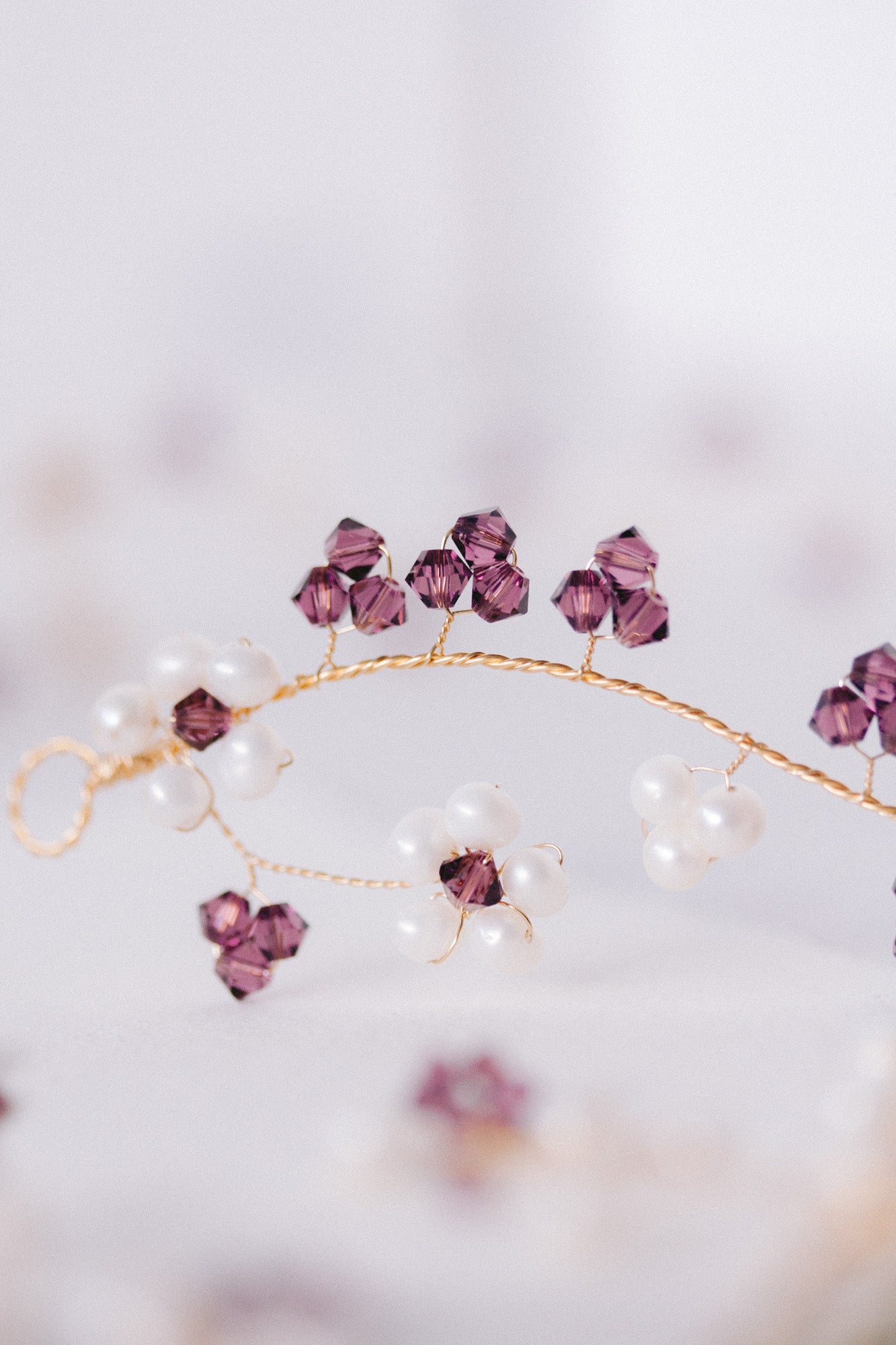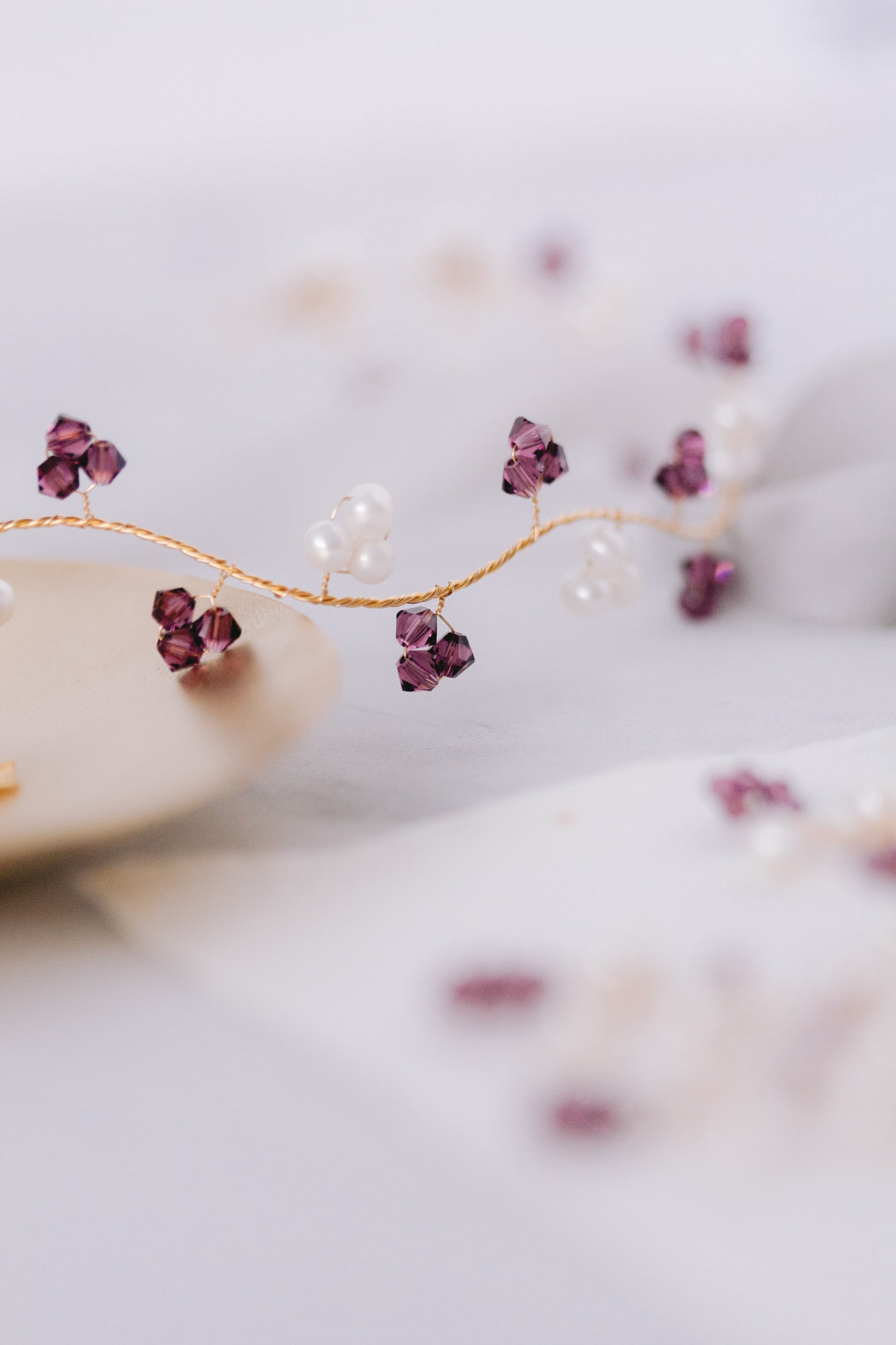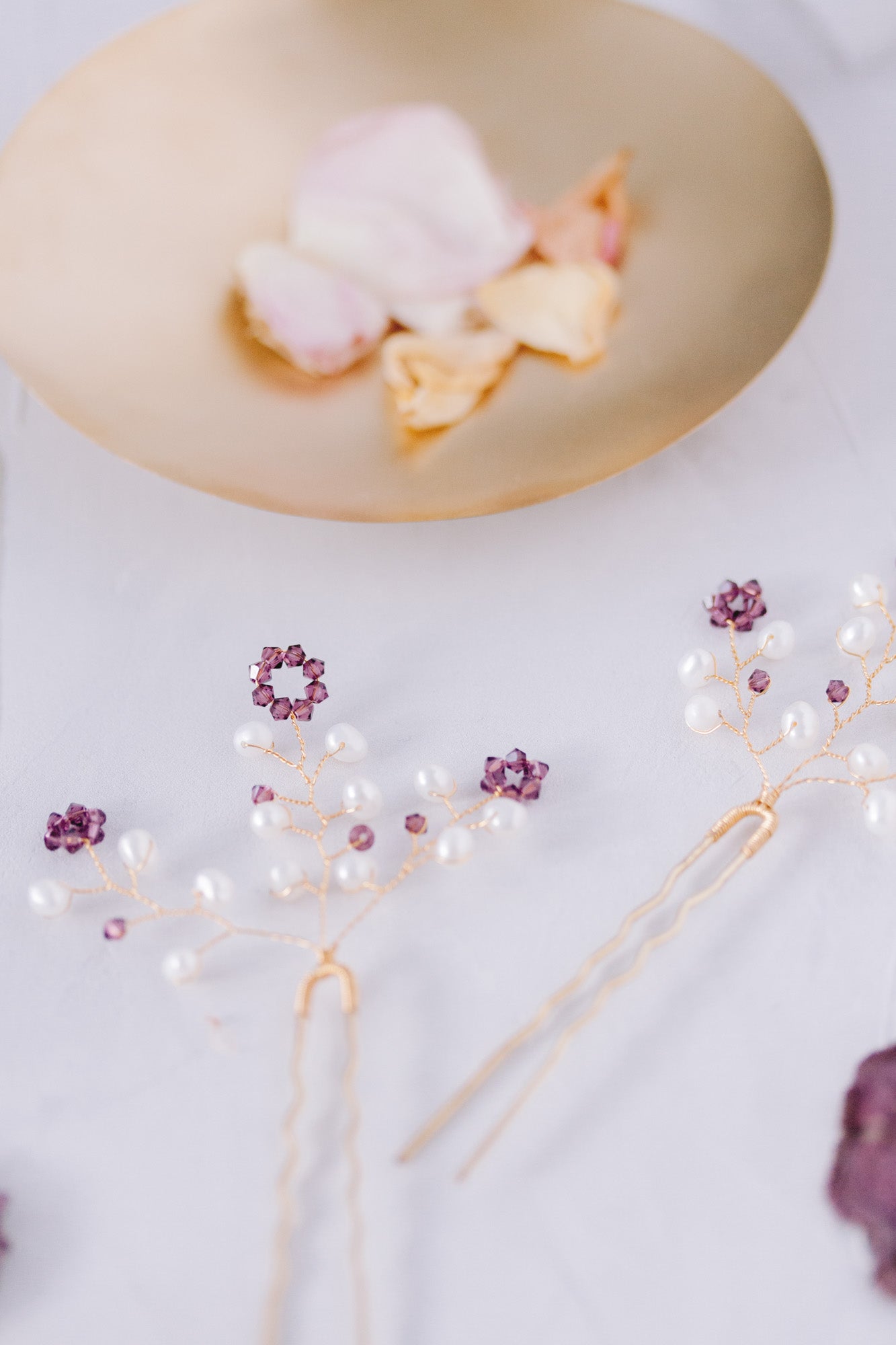 Are you still looking for yourcolour?
If I've sparked your interest in adding some colour to your own bridal jewellery, feel free to get in touch with me. I look forward to personally assisting you. Based on pictures of your bridal gown, we can find the perfect colour, shade or colour combination to create an elegant, modern, romantic – or perhaps completely unusual – hair piece. Let's get creative together!