It was one of the most memorable days in 2016. The day our dear friends Esther & Frédéric said YES to each other in the beautiful Provence in France. I'm so happy, that Fredrik and I could be a part of this magical day to share the love along with their friends and family who travelled from all over the world to be there with them. And from a jewellery designers perspective, my heart was full of love, also because Esther had asked me to create her wedding jewellery. The hair jewellery I created for her was a custom design, based on our "Devoted" headpiece. Esther asked me to make it a little bigger, and so I added small branches with tiny crystals on the sides to give it a light and airy feel. It was also a perfect match to her romantic Pronovias dress, which she found at our partner Fine Dress in Vienna. For her witness Jennifer, I got the request to create a pair of earrings. Jennifer fell in love with the "Always" earrings, where I changed the crystals, so they matched her beautiful dress. When Esther arrived at the town hall, everyone was blown away and dazzled by her beauty. It was such a beautiful day, filled with love, happy tears, and an amazing party that went on until early in the morning. I could go on writing about the fantastic time we had, but then you'd probably click away before you read what Esther herself had written us, and the beautiful photos we received.
"For me, there was only JUVELAN since I've known about it for a very long time because of the friendship I have with Johan & Fredrik.
The only thing I knew, was that I wanted to have a headpiece that matched my dress. Johan had shown me the new bridal collection on Skype, I fell in love with almost every single piece, and he then helped me with the details and advised me what materials, colours and design would suit best, to then create my personal headpiece. And it was perfect. I also found a pair of matching earrings very fast. They are so beautiful and classic that I still love to wear them…
My headpiece was a perfect match to my dress and me. The fact that the designer takes the time to sit down with the bride to create the perfect piece of jewellery is the ideal service in my opinion. I also loved the boxes my earrings and my headpiece came in.
JUVELAN jewellery is so beautiful, and you immediately notice how much heart Johan & Fredrik put into every single piece.
Stay the way you are! Everything was perfect!"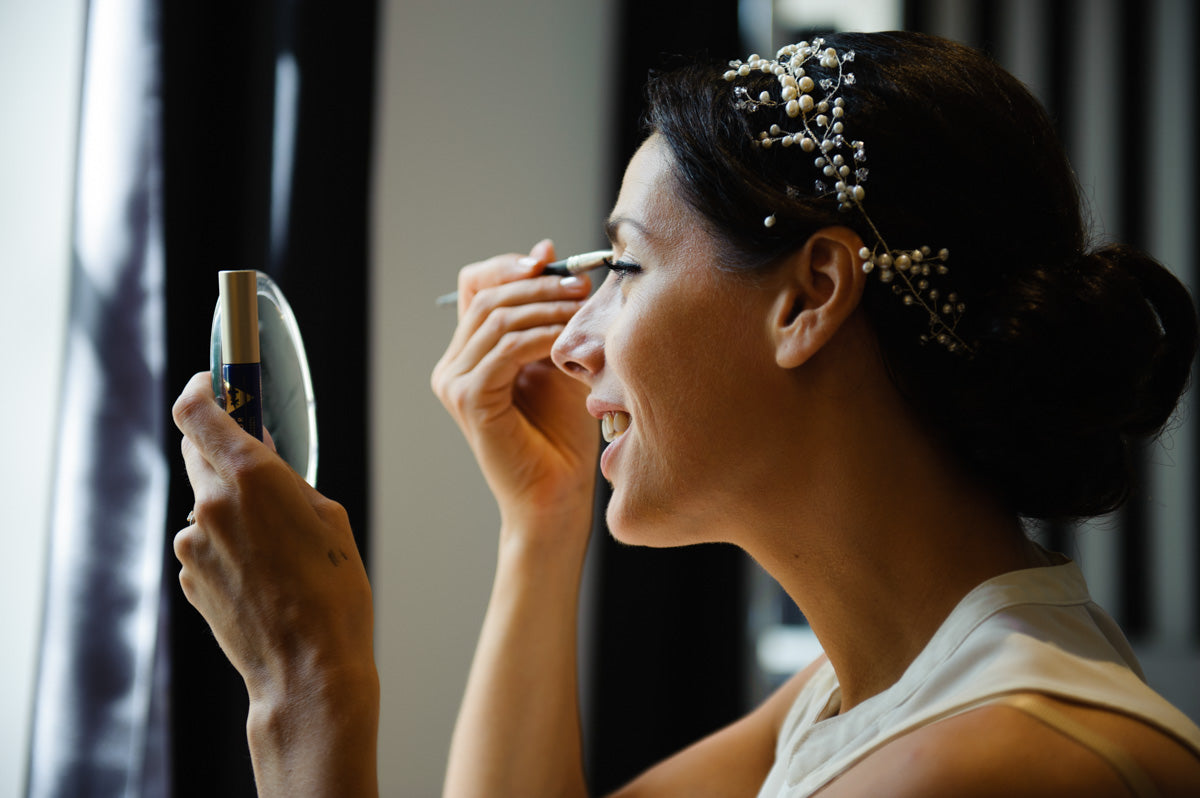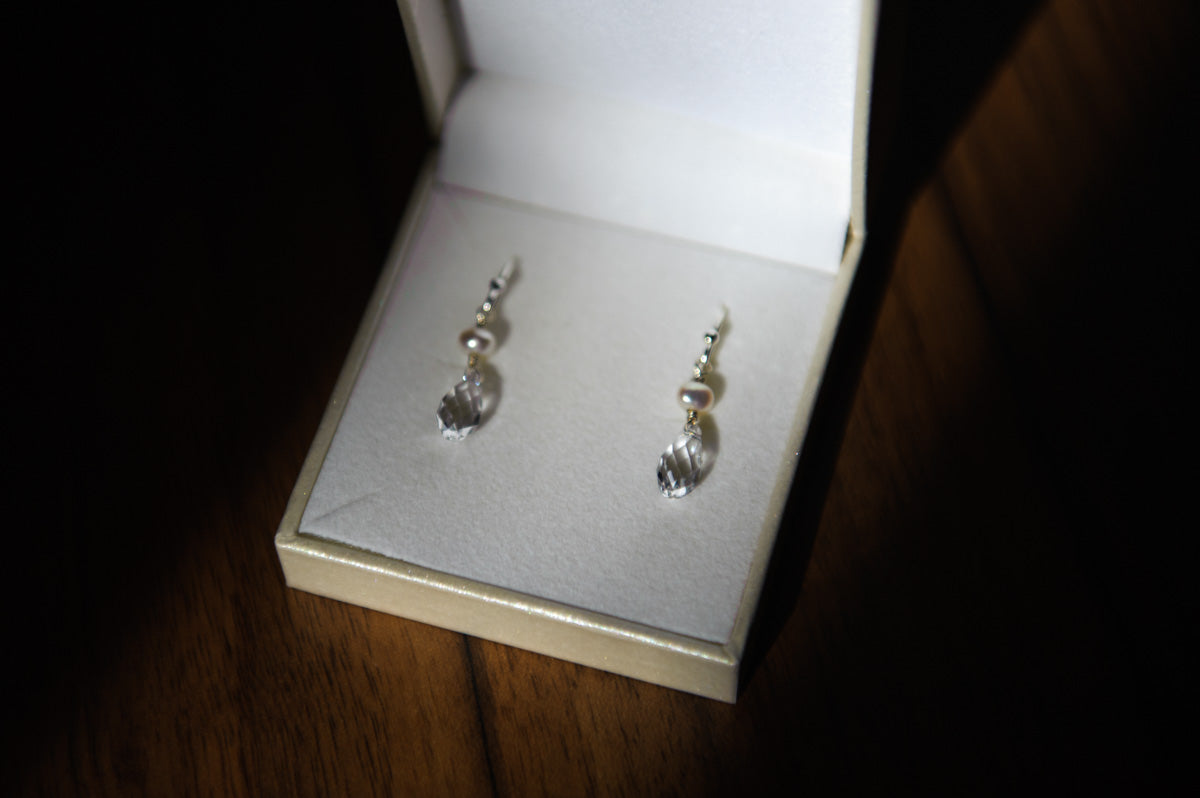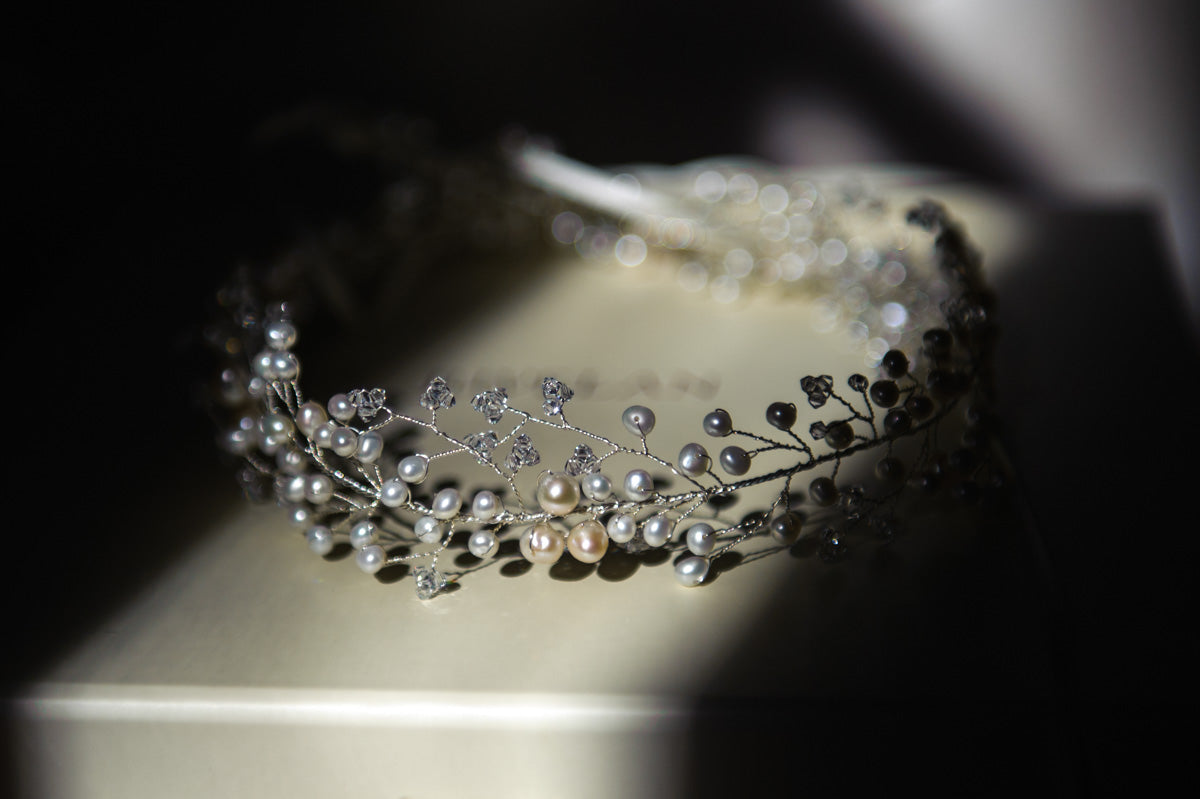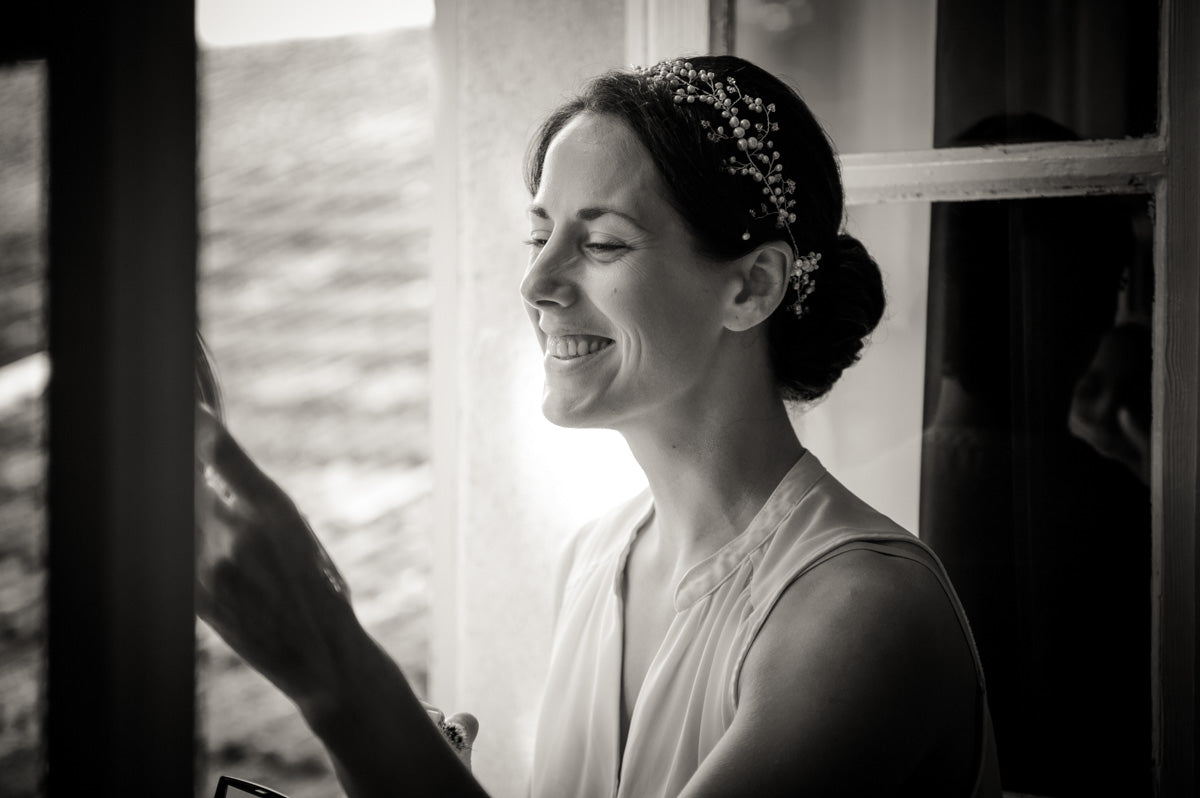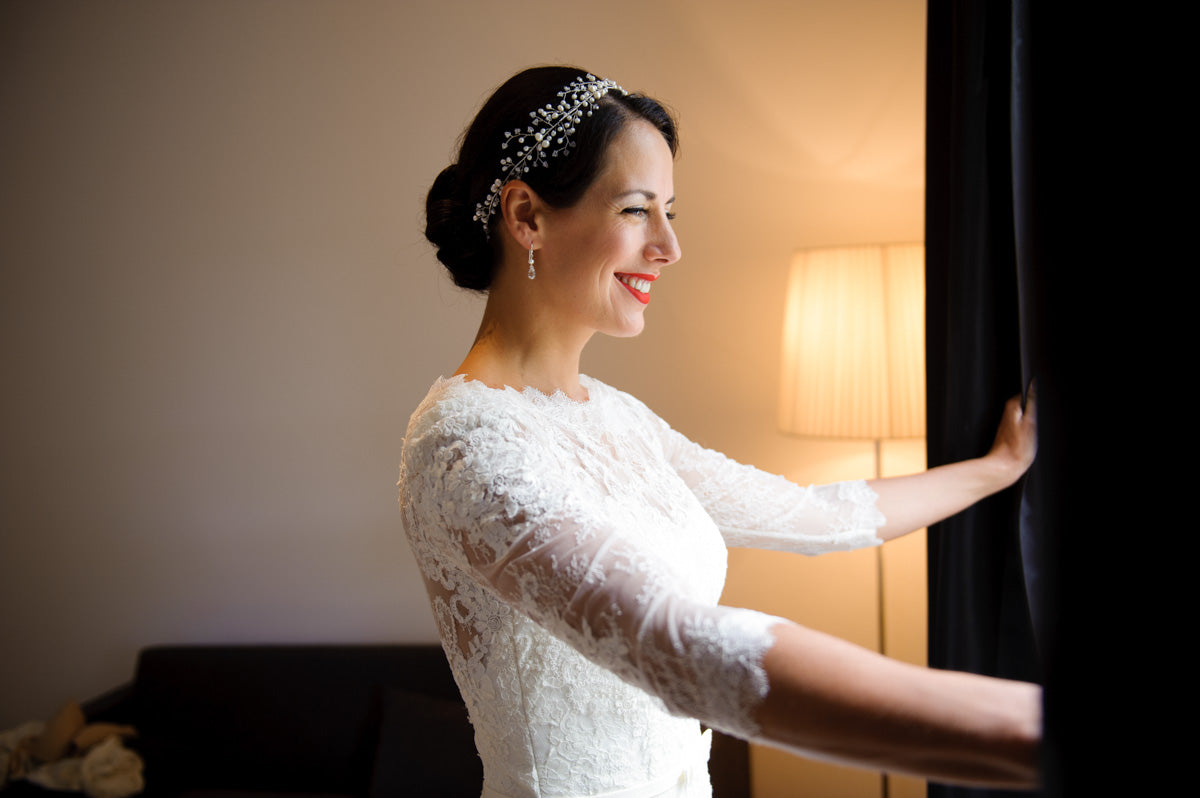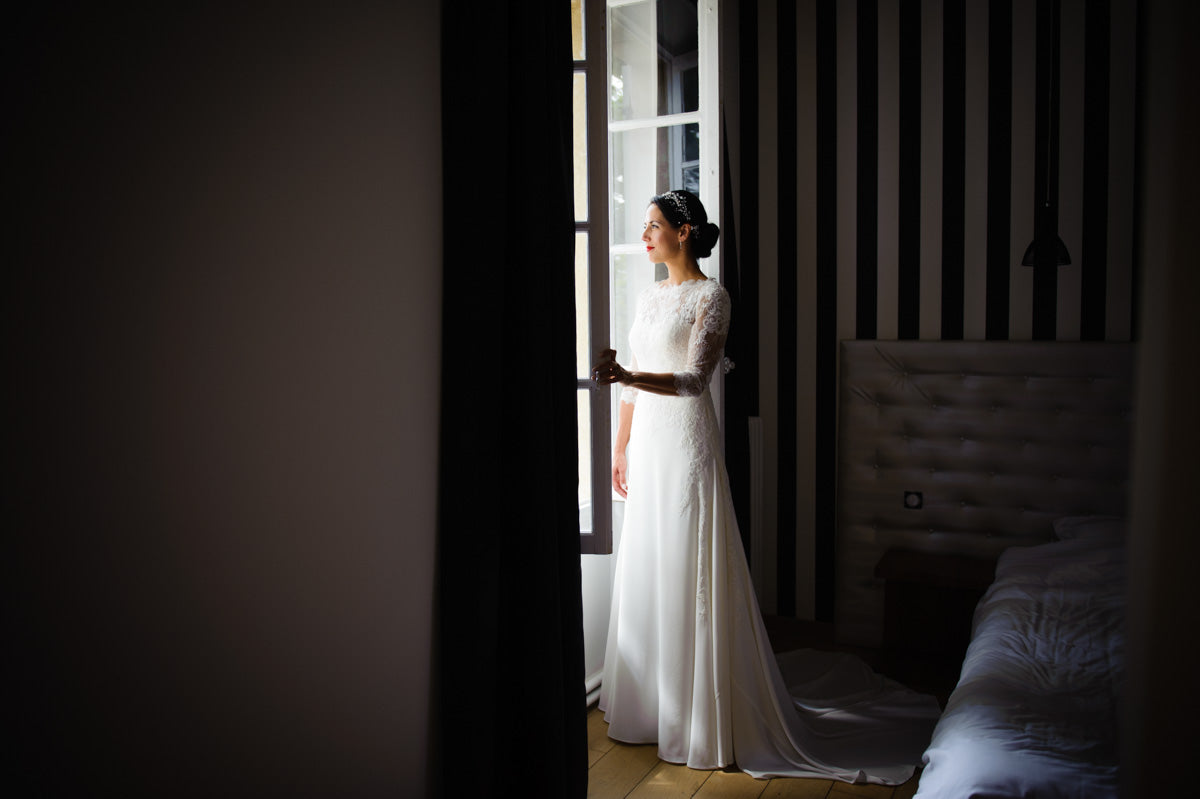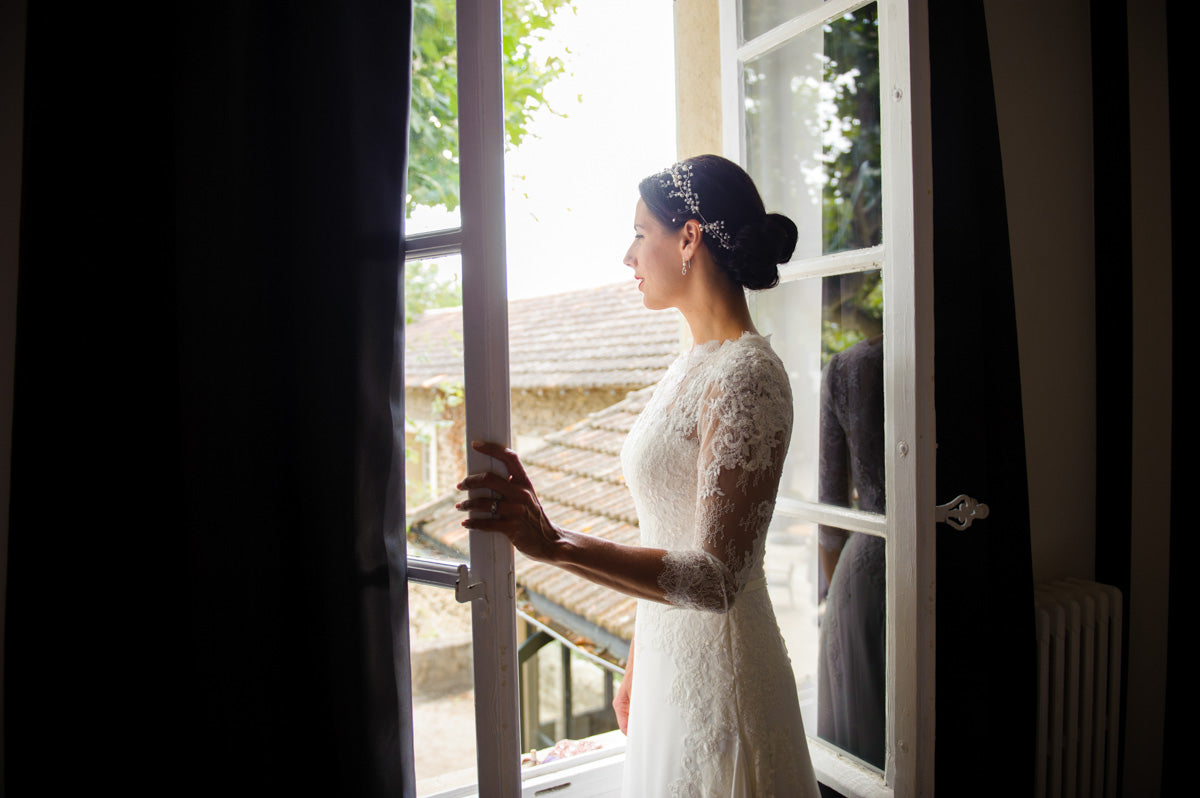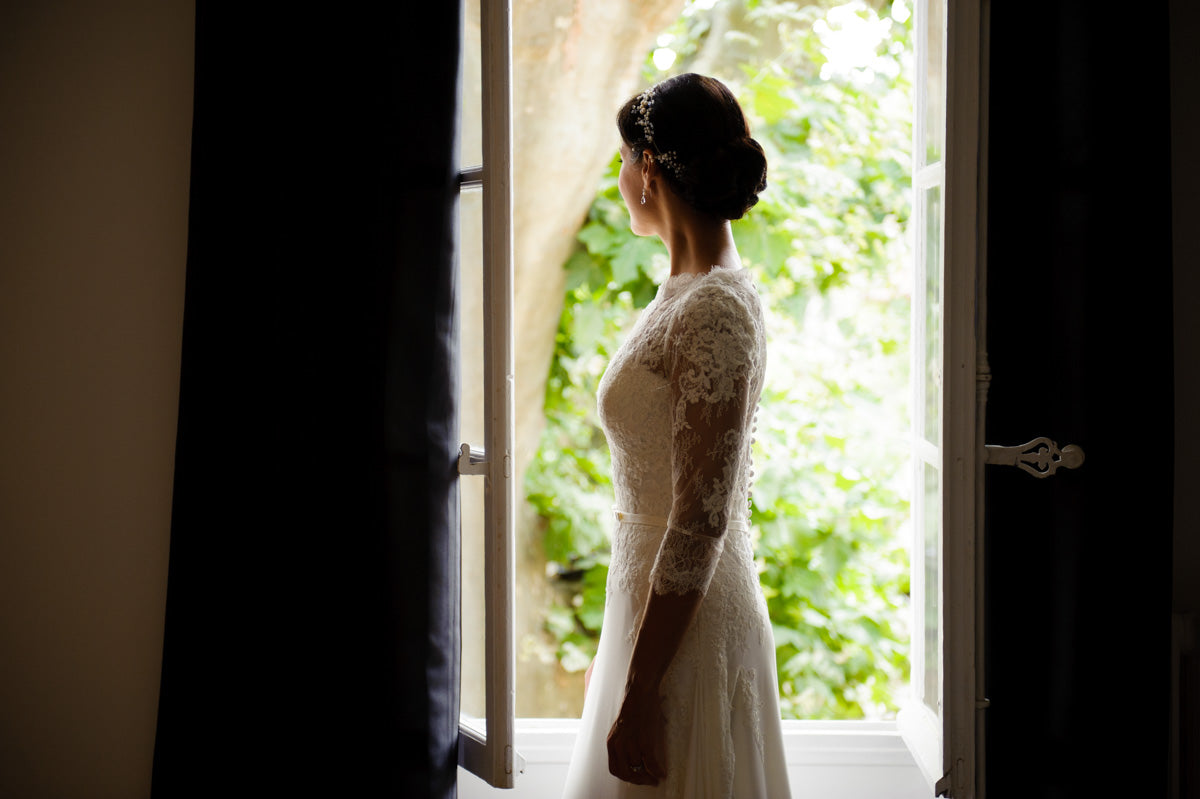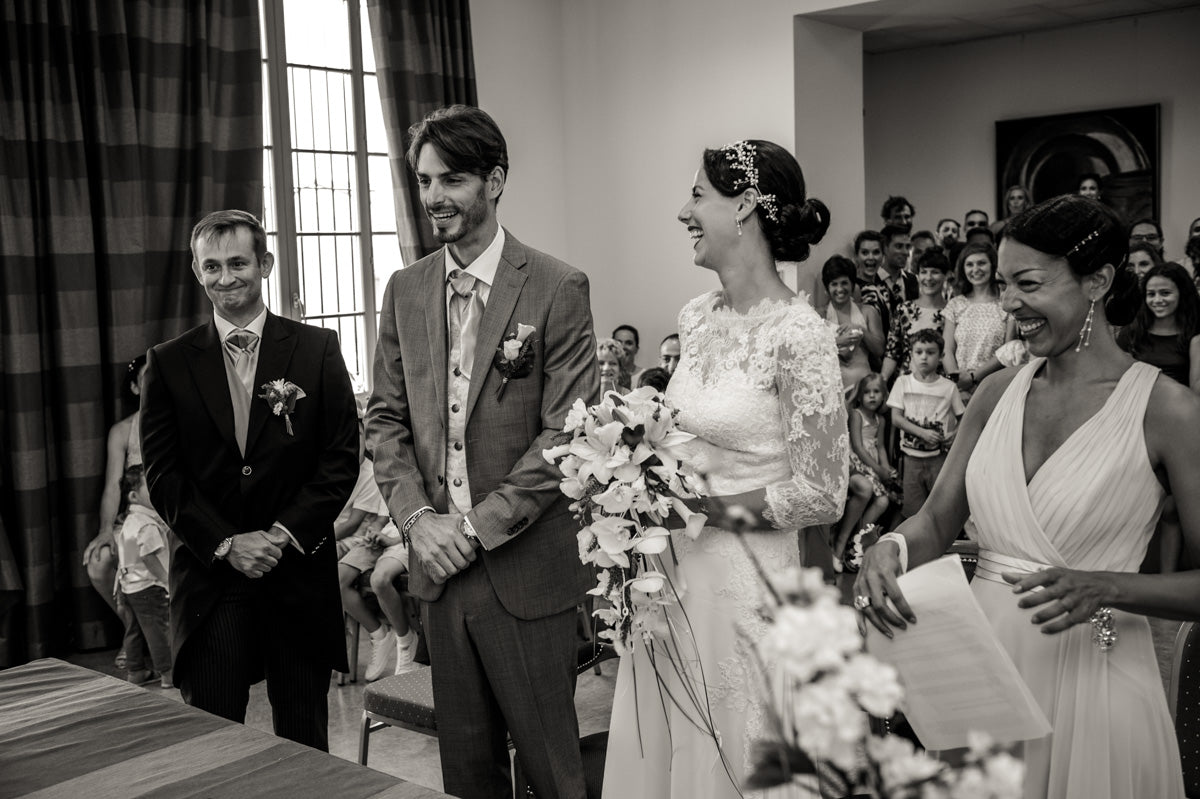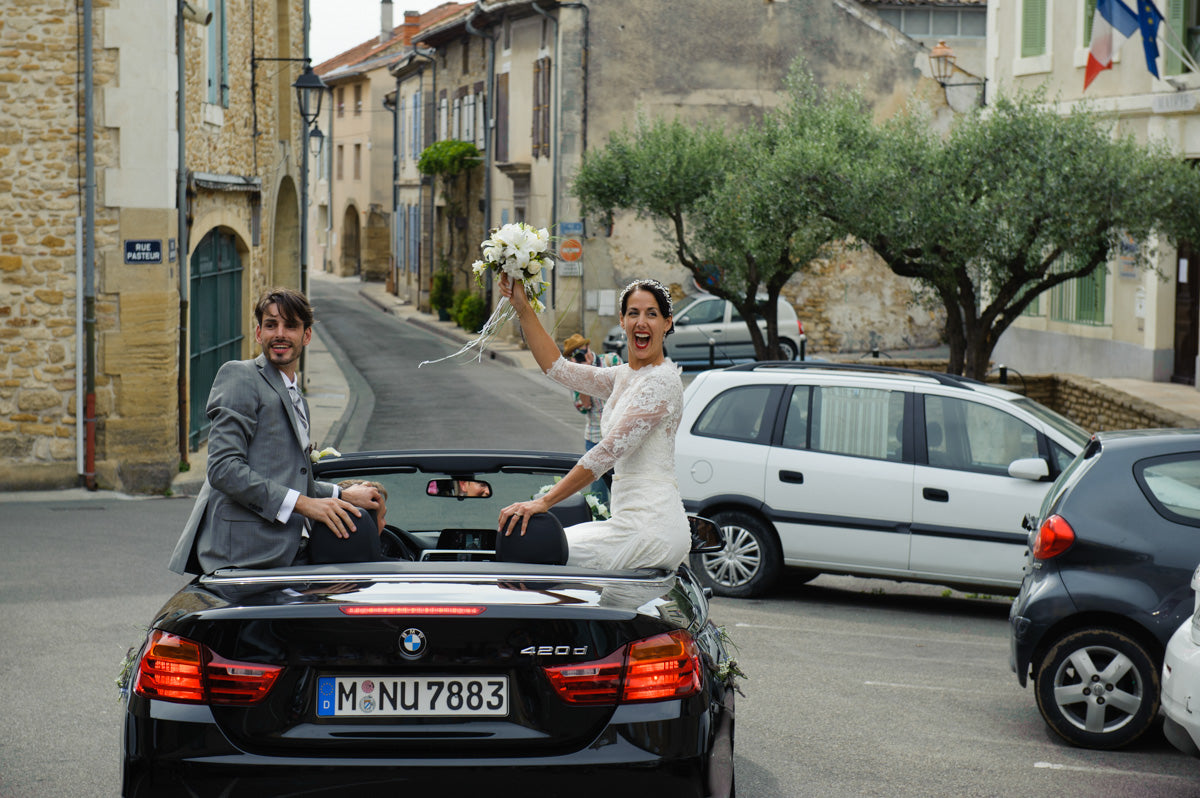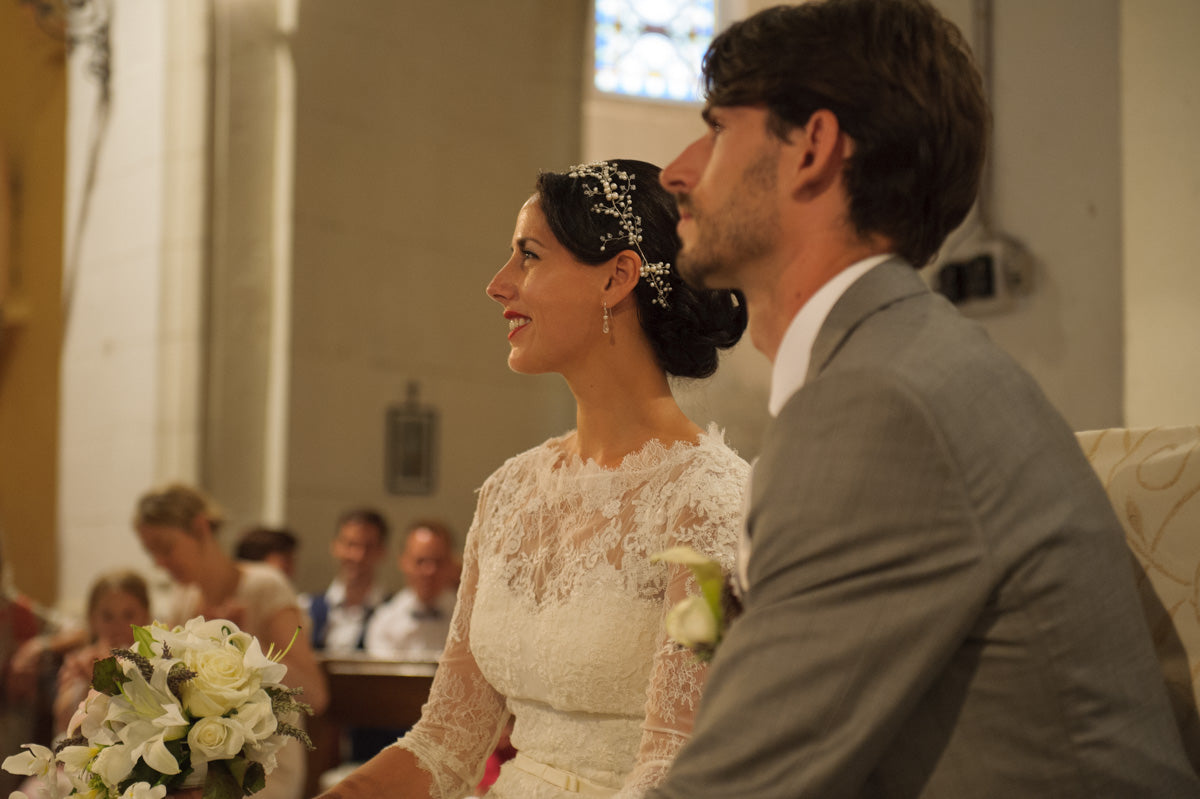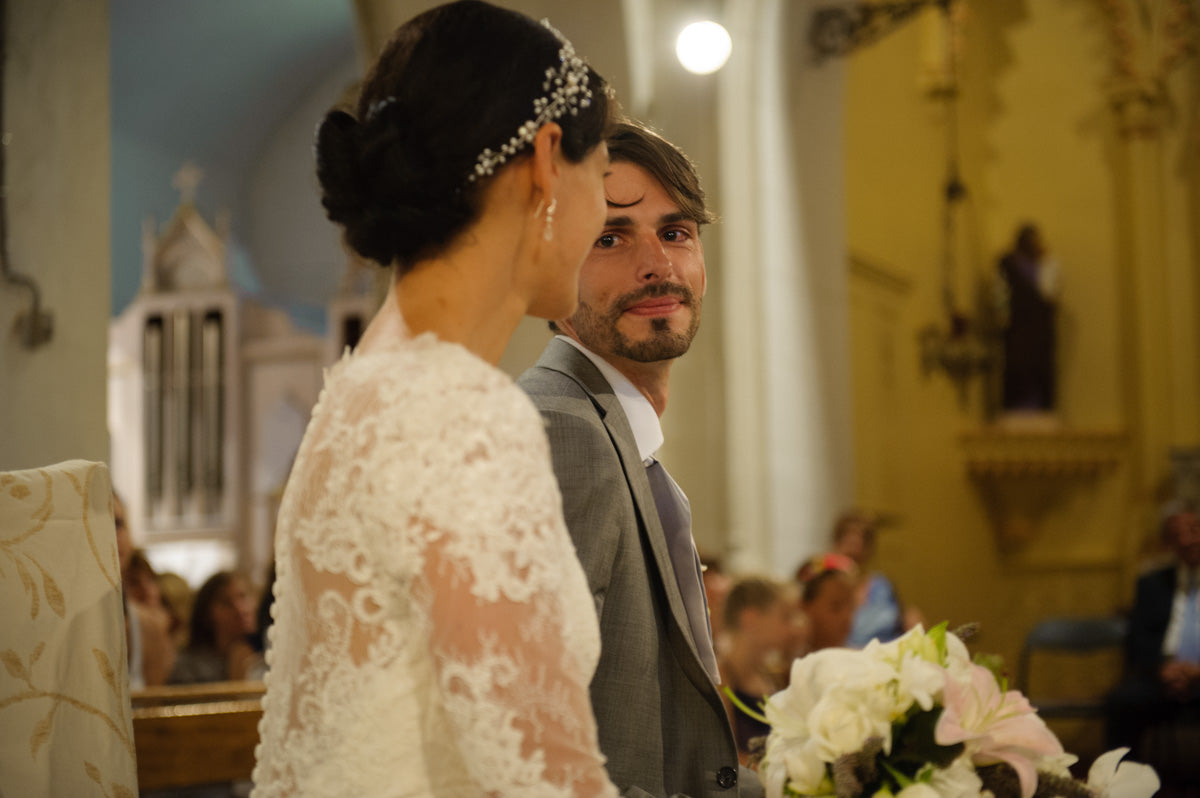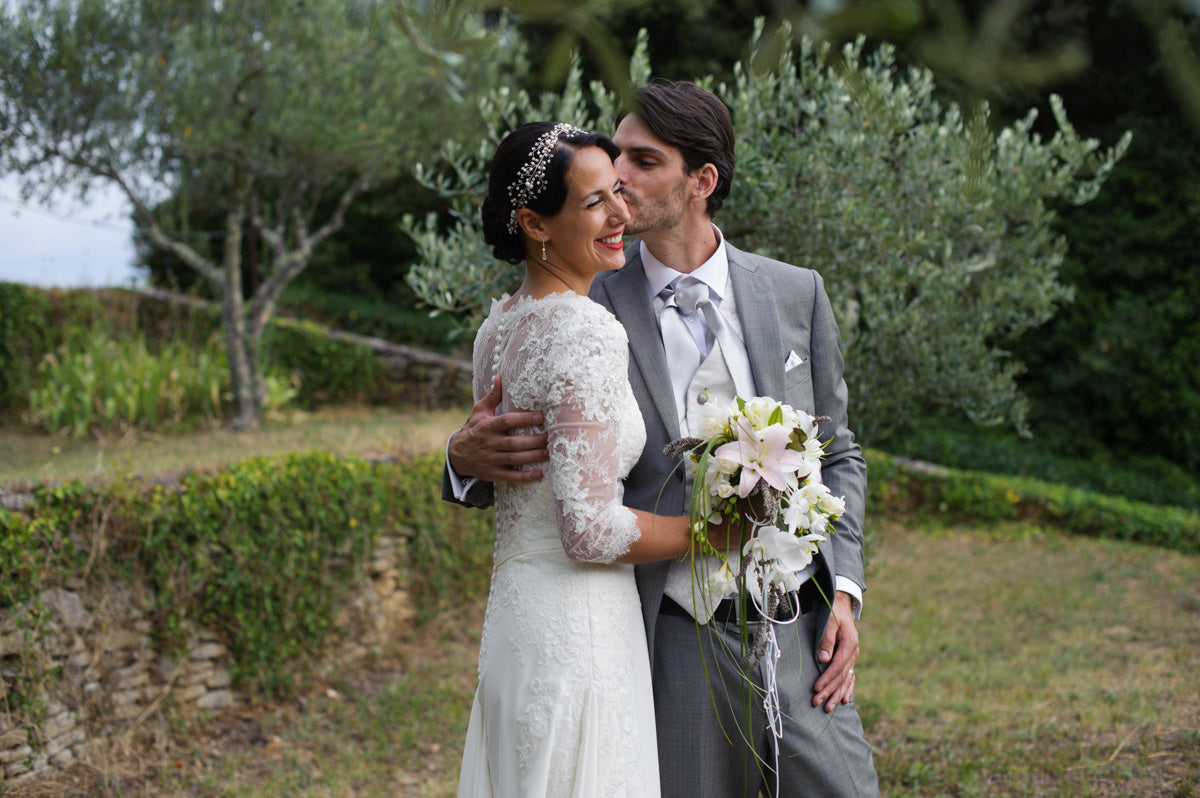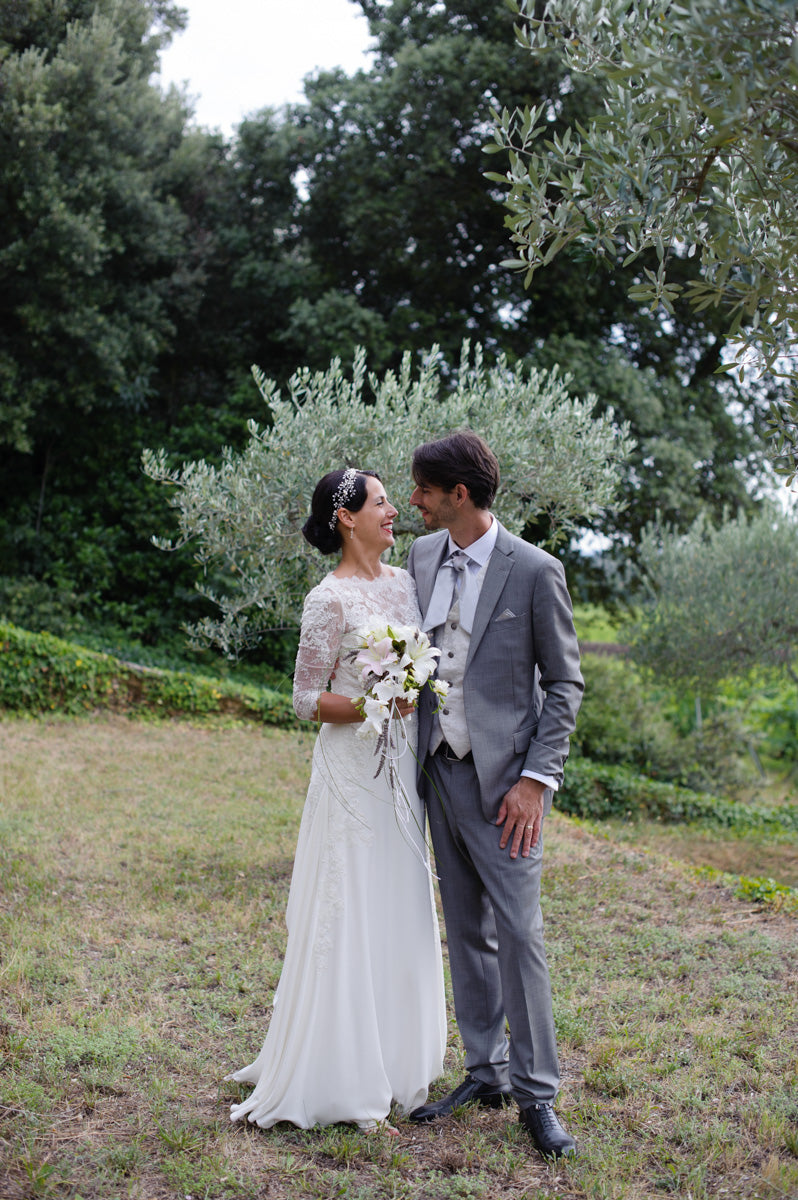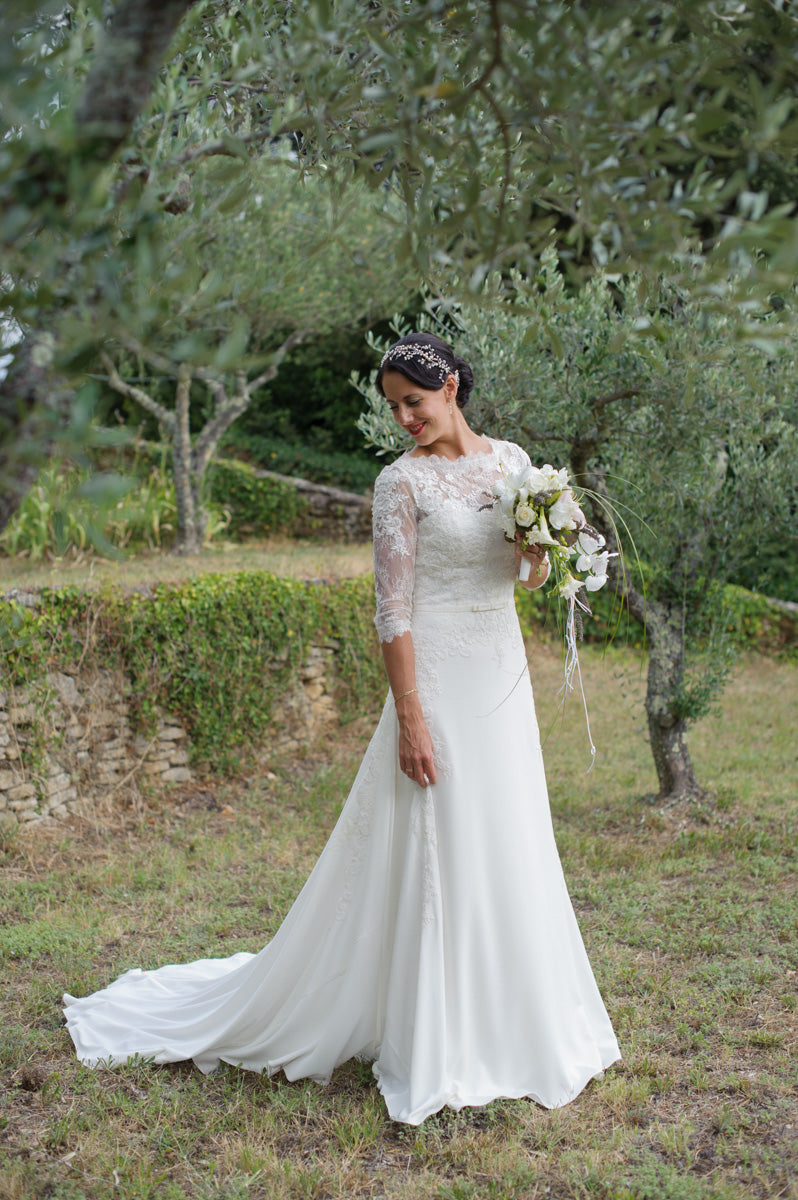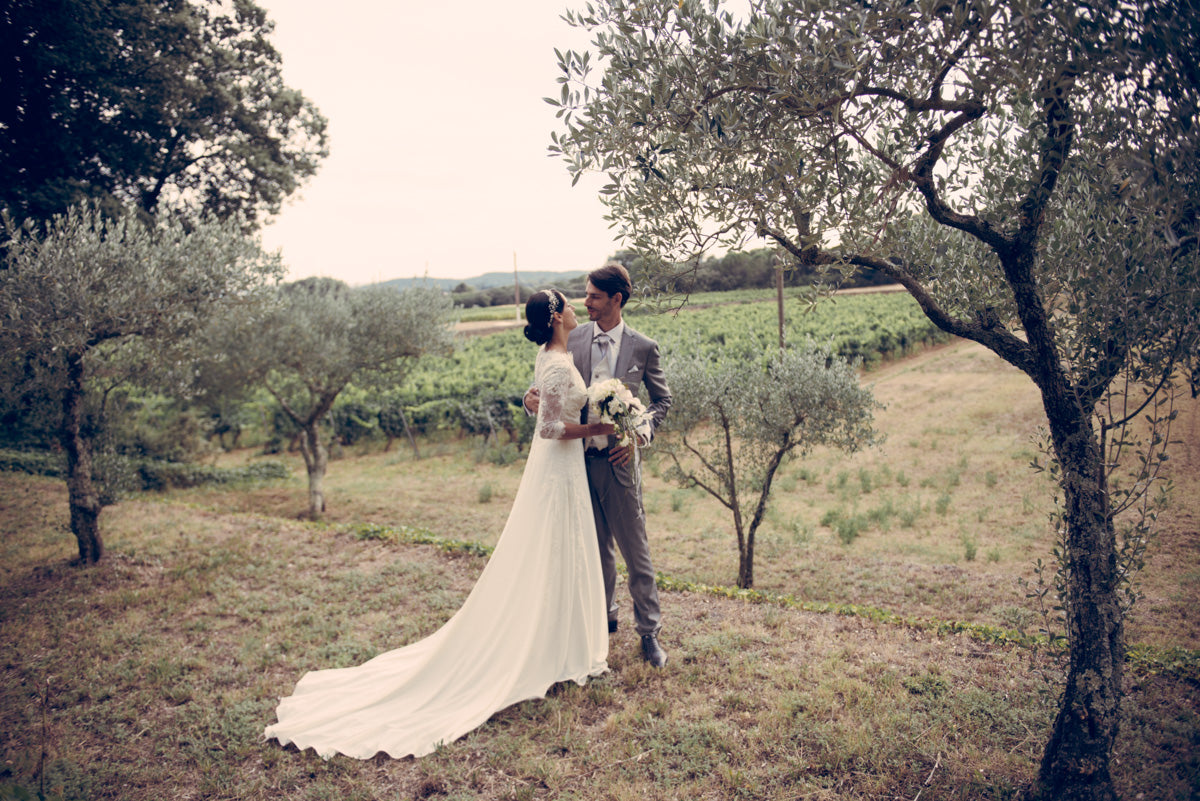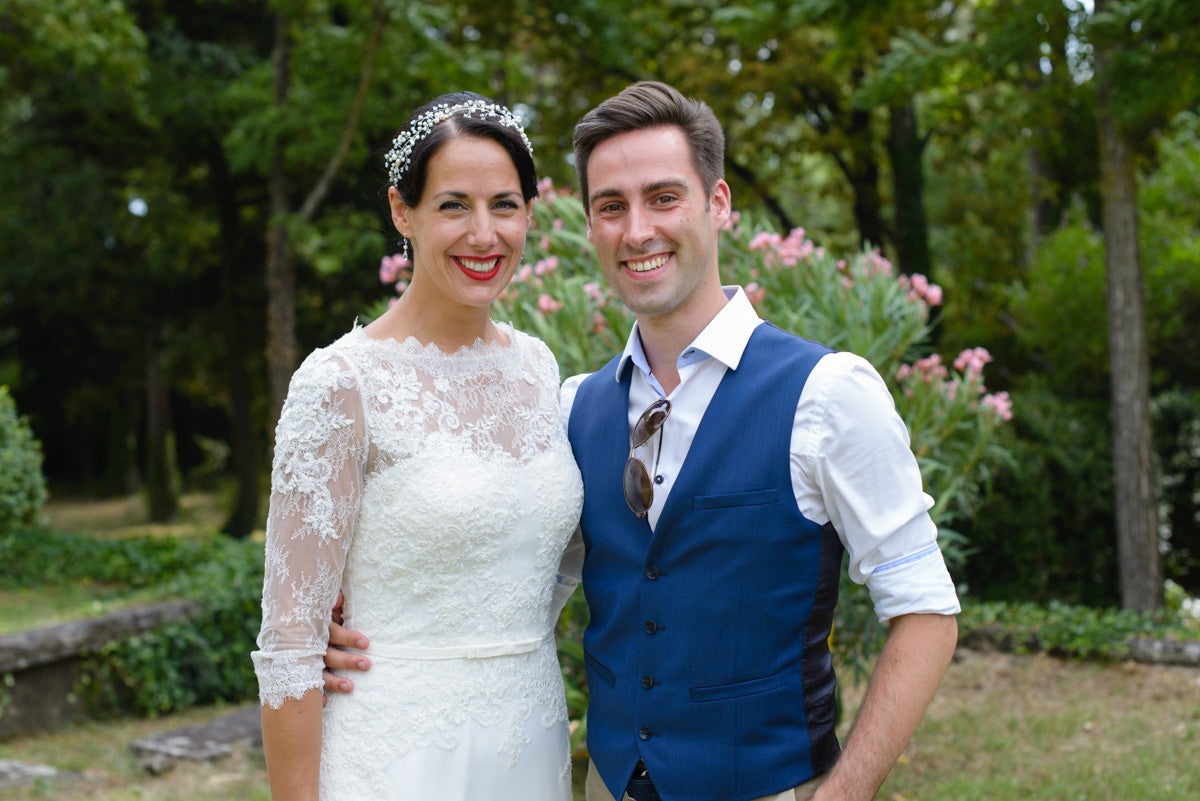 ---
Photographer PHILIPP SCHLÄPER / Bridal Gown PRONOVIAS – Boutique FINE DRESS / JEWELLERY JUVELAN /
Location CHÂTEAU SAINT ESTEVE D'UCHAUX