"Draw me like one of your French girls." This quote from the classic film "Titanic" immediately came to my mind when I saw the sensual yet elegant bridal boudoir pictures of bride-to-be Céline by Kreativ Wedding. A boudoir used to be a small, elegantly furnished room to which the lady of the house could retreat, her private dressing or lady's room. A bridal boudoir shoot takes place in this personal and feminine space and results in classically sensual photos, a perfect gift for the husband-to-be.
In Celine's case, the photo shoot was inspired by France. Celine has French ancestry and was proposed to in Paris, the city of love. The pictures were therefore styled with a real sense of joie de vivre, a colour scheme centred around white, rose and light coffee. And of course, there were croissants 
We had the great honour to contribute the perfect jewellery from our JUVELAN collection: Our extra-long "Tie the Knot" necklace, and our "Christine" earrings worked beautifully with the cosy knitwear, while the "Eternal Love" necklace with its large coin and Baroque freshwater pearls set a sensual accent to the white lace underwear. I particularly like how our "Raphaela" earrings from our 2019 Modern Collection worked with the silky dressing gown – the radiant triad of moonstone, rock crystal and freshwater pearl added plenty of elegance and femininity.
This shoot produced photos that are a beautiful contrast to the otherwise very romantic pictures that we show here – and we could not be more excited. It has been really inspiring to see our bridal jewellery in this unique context, showing once again that our pieces are not just to be worn with a wedding dress but suit every occasion. Anne of Kreativ Wedding captured something in her playful pictures that moves me when I create jewellery: to appreciate, celebrate and underline the natural beauty of every woman.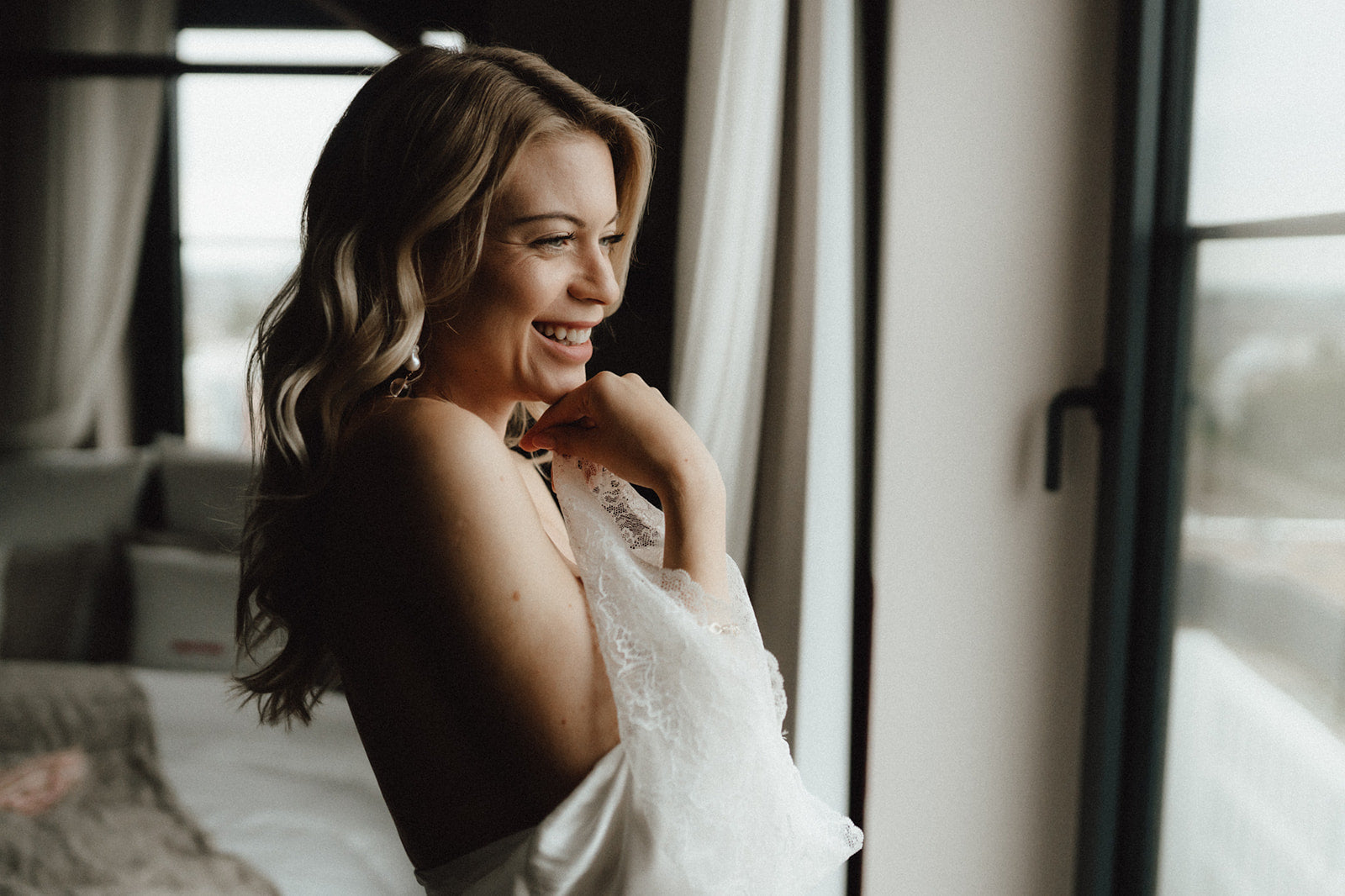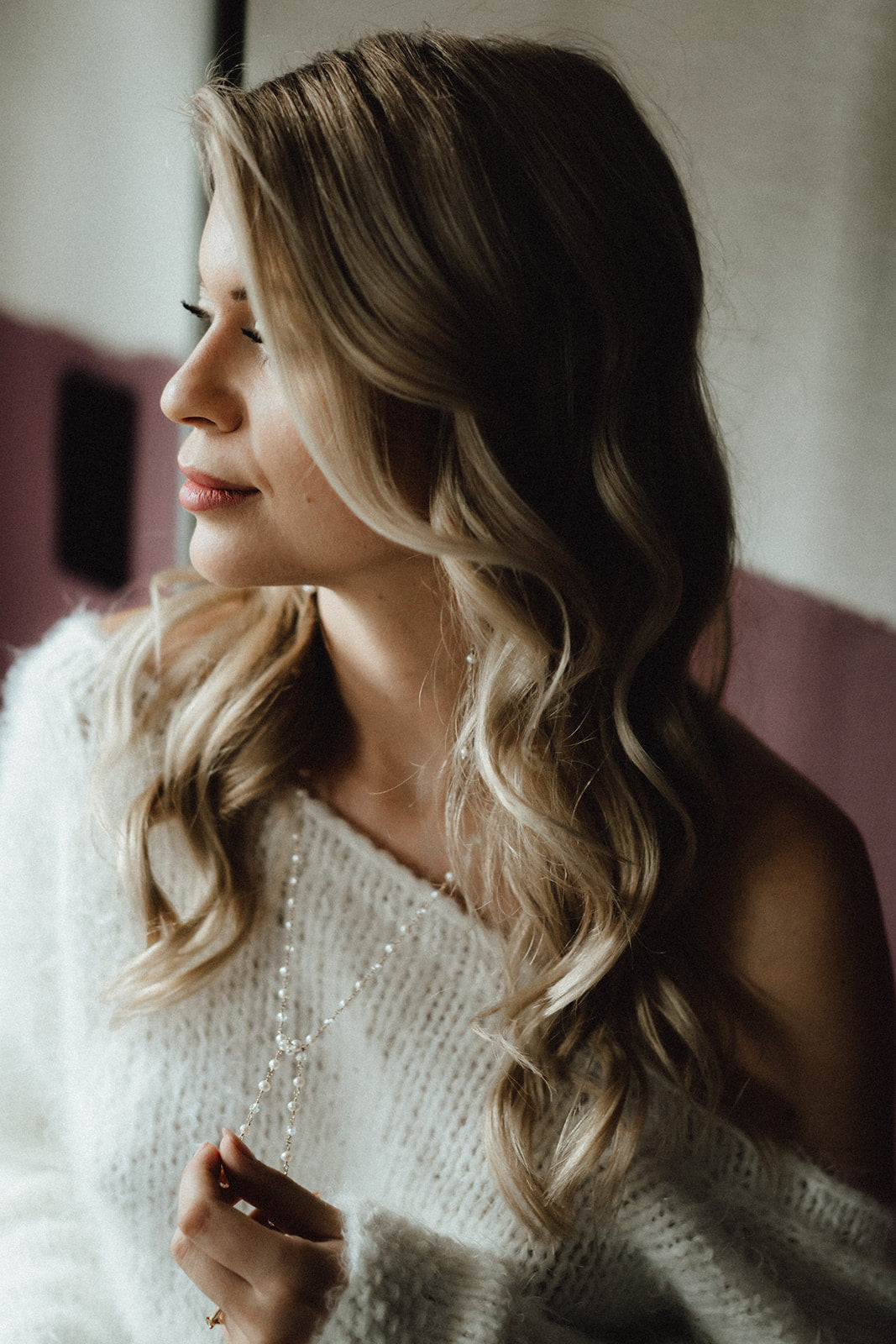 ---
Photos KREATIV WEDDING | Lingerie & Gown BBLINGERIE | Jewellery JUVELAN | Knitwear MARRYANDBRIDE X FRIEDA THERES | Skirt NONI | Gift Bags & Hangers FRIEDA THERES | Bride to be CÉLINE | Hair & Make Up ALWAYS & FOREVER | Location 25HOURS