I'm sure that in the past 24 hours you caught yourself daydreaming at least once. Maybe it was about an upcoming event or maybe even a big or small dream of yours. Personally I believe that having dreams is essential to keep on going in life. They can give you motivation to go out of your comfort zone, to do something brave in order to be a very happy person the moment your dreams really do come true.
That is the reason why I chose to name our new collection "Dreams come true". As I grabbed pen and paper to brainstorm I stumbled over five words that, for me, are the key to any dream that comes true. Each of the five jewellery designs has details in it that for me capture the essence of the name I gave them. Inspired by the beauty of lace and little flowers, these pieces are full of details, and wearing one of these headpieces will make you feel extraordinary. So let's welcome "Devoted", "Miracle", "Tenderness", "Believe" and "Dreaming" to our family.
A couple of months ago, we had the pleasure of shooting at the beautiful location of Villa Benz. Our wonderful photographer Conny Wenk created the gorgeous images that we already love. That was not so difficult, knowing we were able to work together with our darling model Valerie Link. Valerie is an absolute sunshine and such a pleasure to work with. Our wonderful partners Johanne Bossmann and Judith Müller from Noni made sure Valerie felt like a real bride in two of their bridal gowns "Franzi" and "Chloé" who were a perfect match to our new hair jewellery collection and the outstanding flowers by Blumen Porteck.
For our lookbook I decided to create the "Dreaming" and "Believe" headpiece in a matching colour to the Noni dress, just as a fun little thing, and to show that bridal jewellery doesn't always have to be white.
Please enjoy this new lookbook of ours! While flipping the pages, from beginning until the end, we hope you will fall in love with it as much as we did.
For the bride with dreams, this collection is for you! I hope you enjoy these designs I made for you and may all your dreams come true.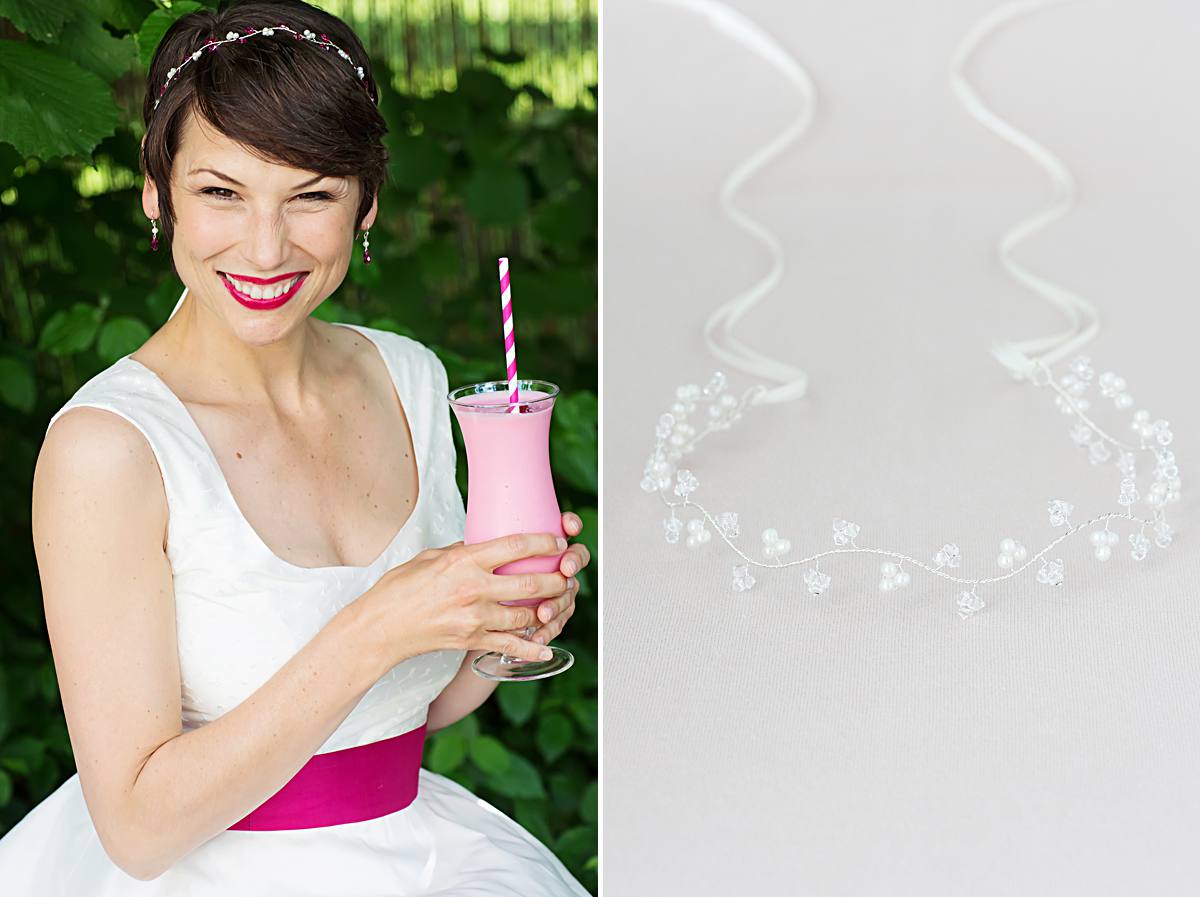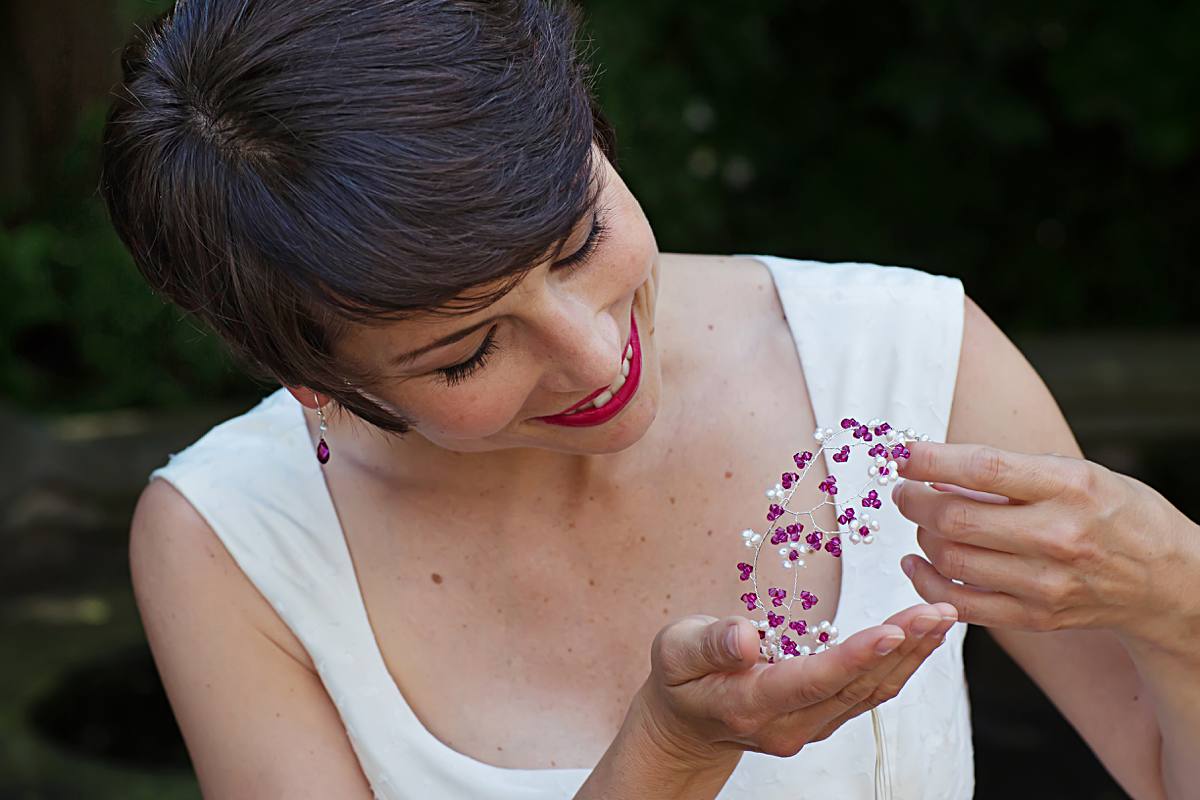 ---
Photographer CONNY WENK / Model VALERIE LINK / Bridal Gowns NONI / Location VILLA BENZ / Florals BLUMEN PORTECK / Confetti SUSI'S CREATIVE WONDERLAND / Shoes ZIGN / Petit fours TARTE & TÖRTCHEN / Pink straw FRÄULEIN K SAGT JA / Set Assistant ULRIKE SCHLEE