We have all been there: you set your mind on finding a specific something, you move heaven and earth to see it, but nothing feels right. I just felt that way when we set up our apartment in Hamburg. It took forever to find the perfect desk chair. For brides, it seems to be the jewellery that is the hardest to find. The right piece should match the wedding dress – which quite often has already been bought – and accent the personality of the woman herself. We heard from many customers how long they searched high and low to find their dream jewellery – until they eventually found it with us.
That is exactly what happened to Carolin. She was looking for a simple but elegant accessory for her bridal hairstyle. She liked the delicate crystal leaves in our "Golden Beauty" headpiece so I created a unique piece for her using gold and different sized leaves made from small crystals. After her wedding, Carolin will be able to wear this piece for many festive occasions. It can be added to different hairstyles to create elegant, playful and romantic looks.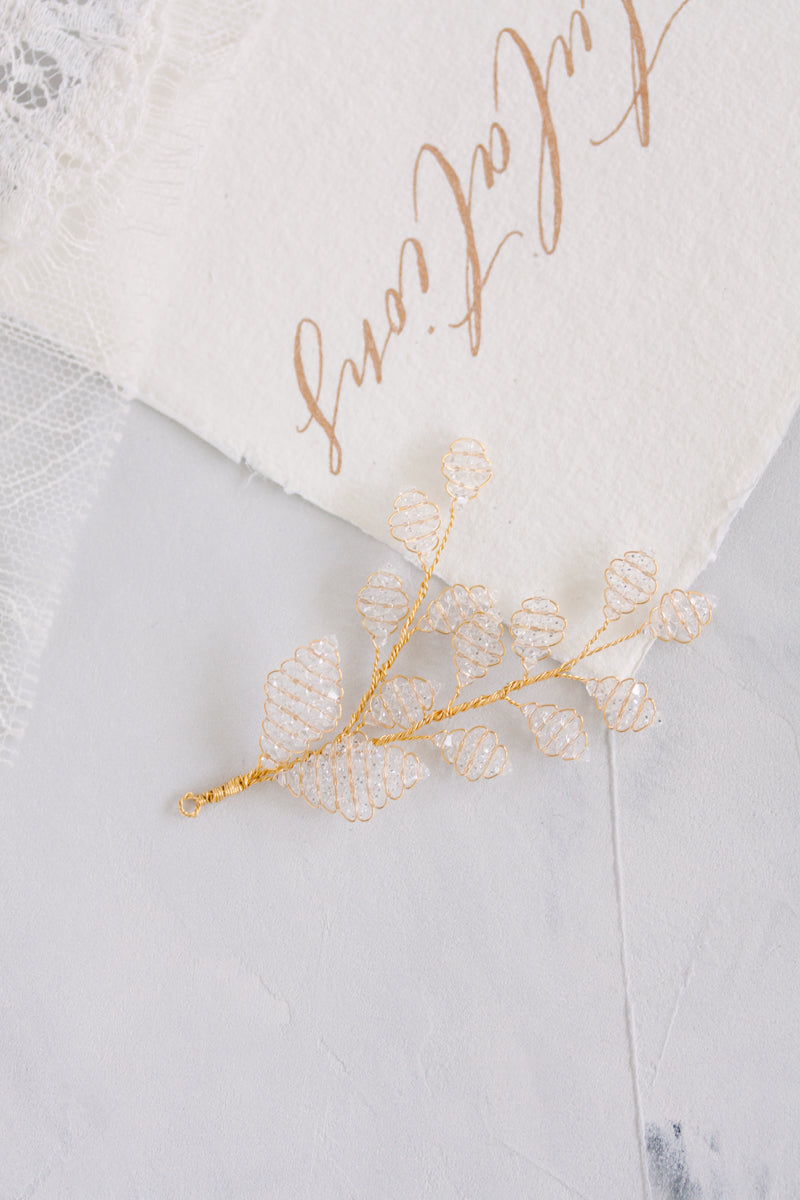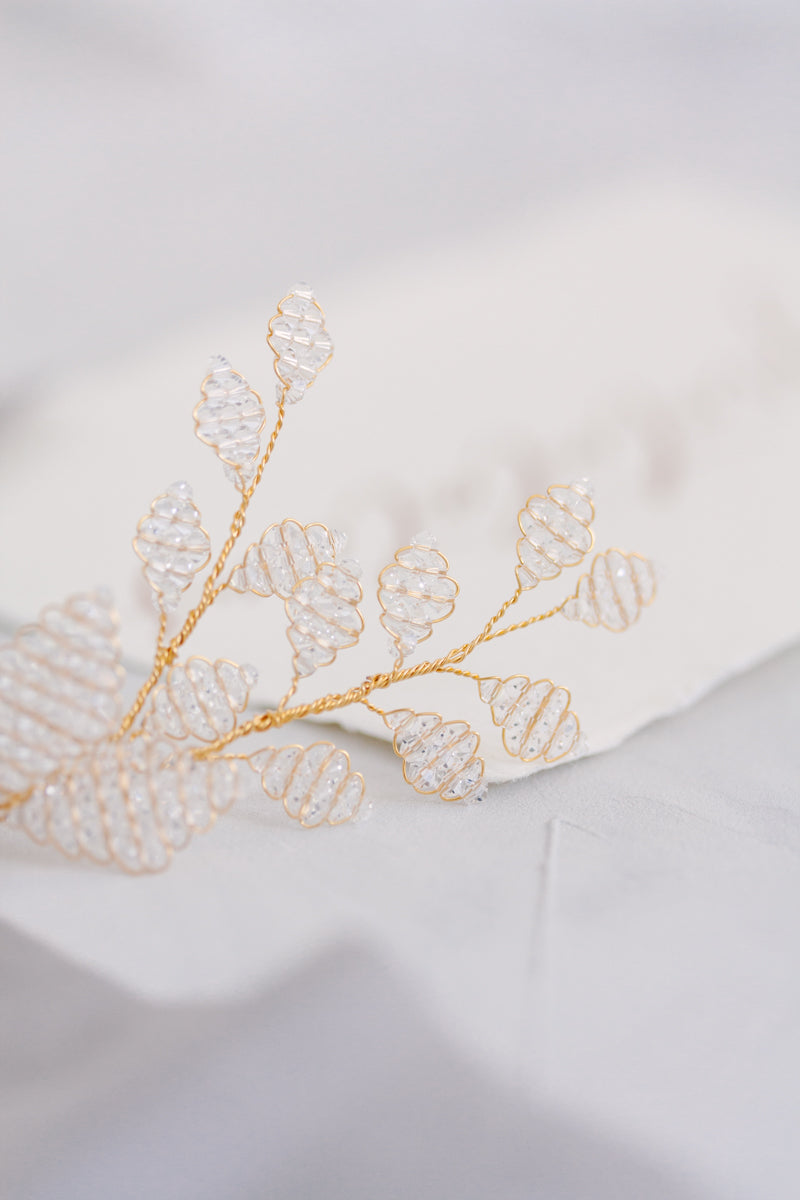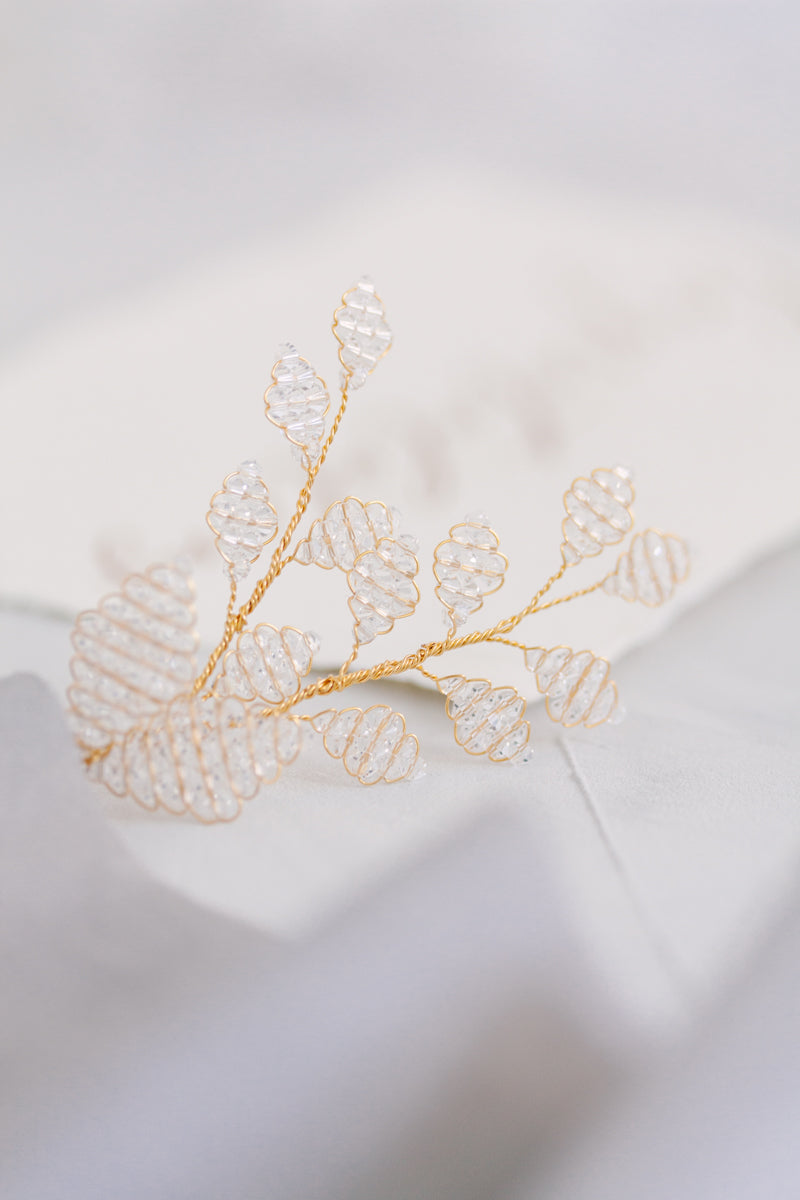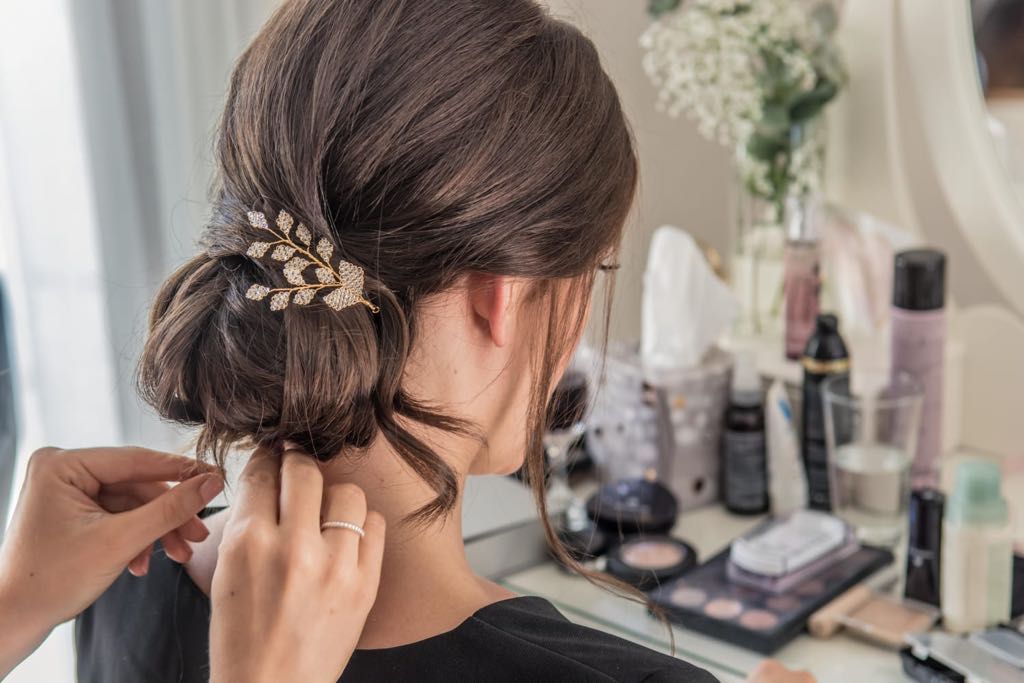 I love getting creative and designing unique pieces for a bride using elements of our existing collections. What are you looking for? If you have something in mind send me a description of your perfect piece, including pictures of your wedding dress, your hairstyle and your favourite pieces from our existing collection. I cannot wait to create your perfect wedding piece with you.