I am often asked which bridal jewellery is the ideal choice and how do you best combine pieces. There is no general answer. There are as many versions of perfect bridal jewellery as there are individual brides. In my opinion, the main thing to keep in mind is the cut and style of the wedding dress. The perfect bridal jewellery for an autumn wedding complements her style and makes the bride's personality shine.
For example, not every wedding dress needs a necklace. However, during this romantic autumnal shoot in the ruins of an old castle, the bride wore a beautiful V-neck sleeveless dress that had the perfect shape for our "Happily Ever After" necklace. It suited the style of the dress and the woman wearing it. We combined this with our "Silver Wedding" earrings and the subtle bracelet "Everlasting Love". My good friend Silke Jeske from "SchminkRaum" also used our headpiece "Miracle" in the playful updo.
Although I'm a big fan of individual pieces used as statement jewellery, you can see in this example how to combine several pieces to create a style that does not look cluttered. Here, it is important to match style and materials closely as we have done here with gold and freshwater pearls.
Jewellery aside: Aren't these pictures shot in glorious autumn weather a great inspiration for a colour theme? The violet accessories the groom is wearing and the bridal bouquet in berry tones would have looked great with bridal jewellery in purple, don't you think? But regardless of whether you chose classical white or all the colours in the rainbow – I'm happy to help you find bridal jewellery that is perfect for you.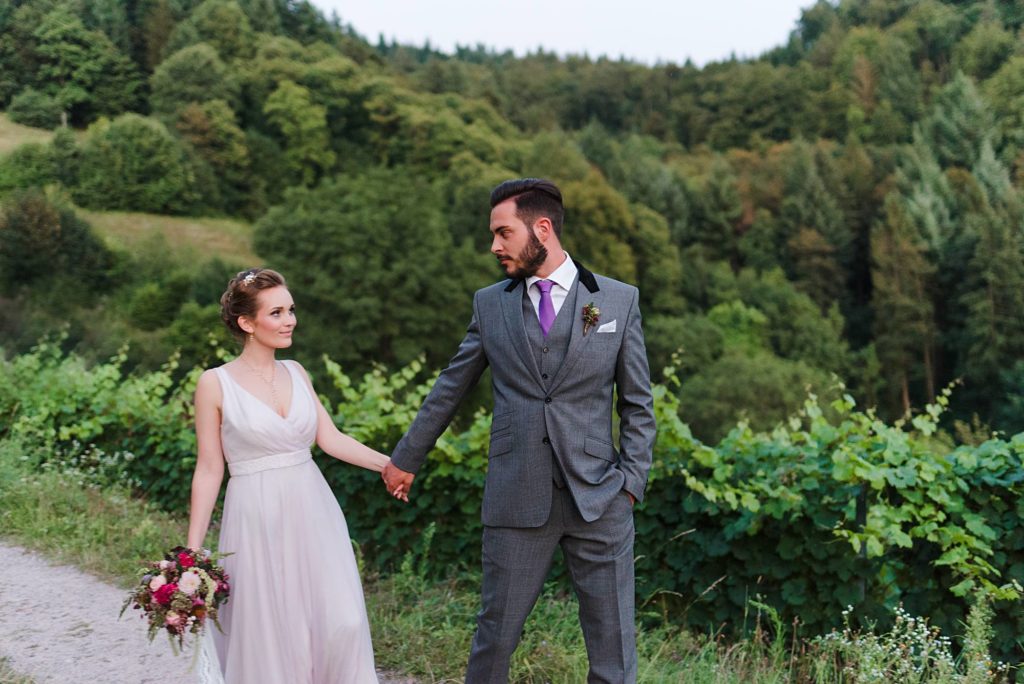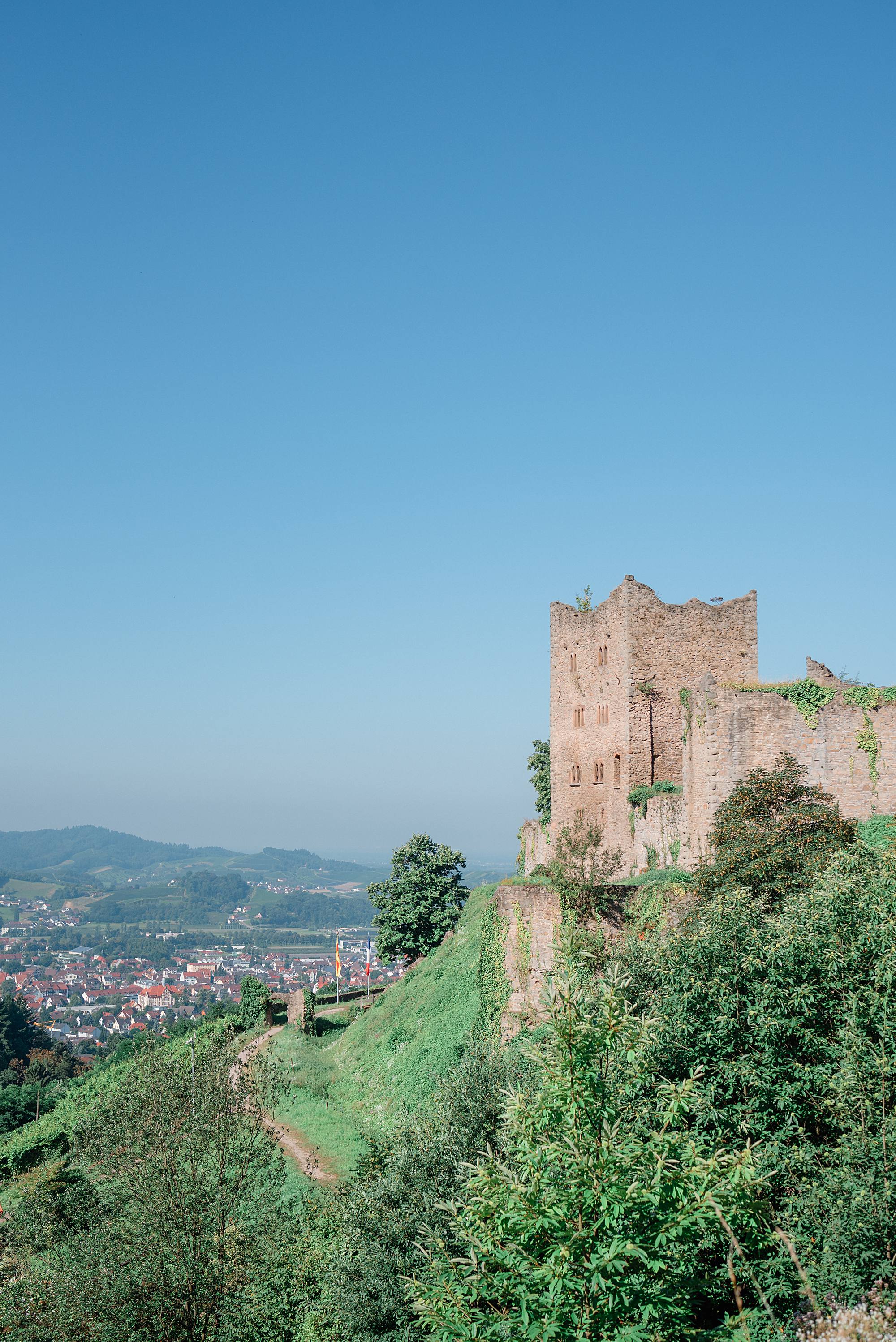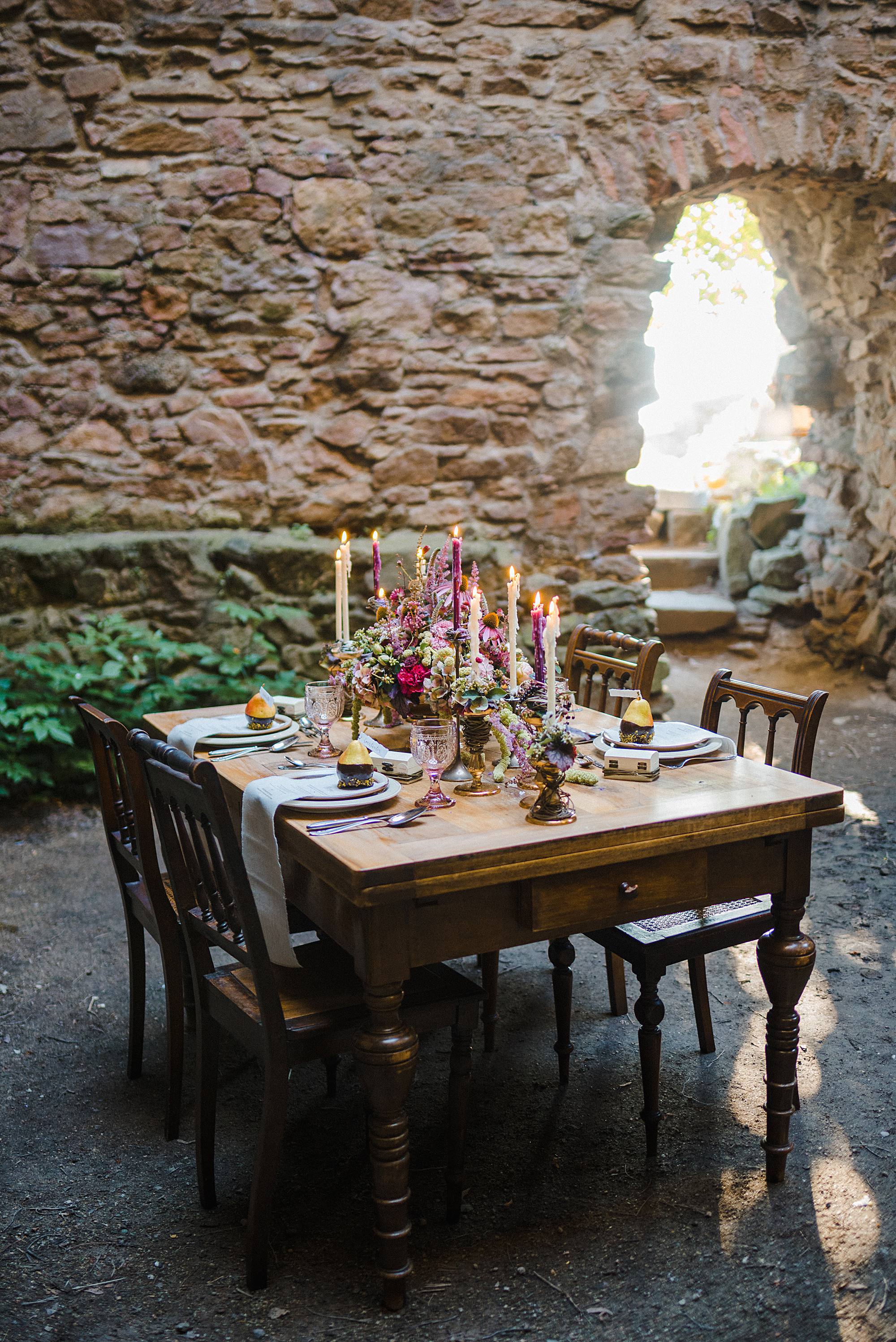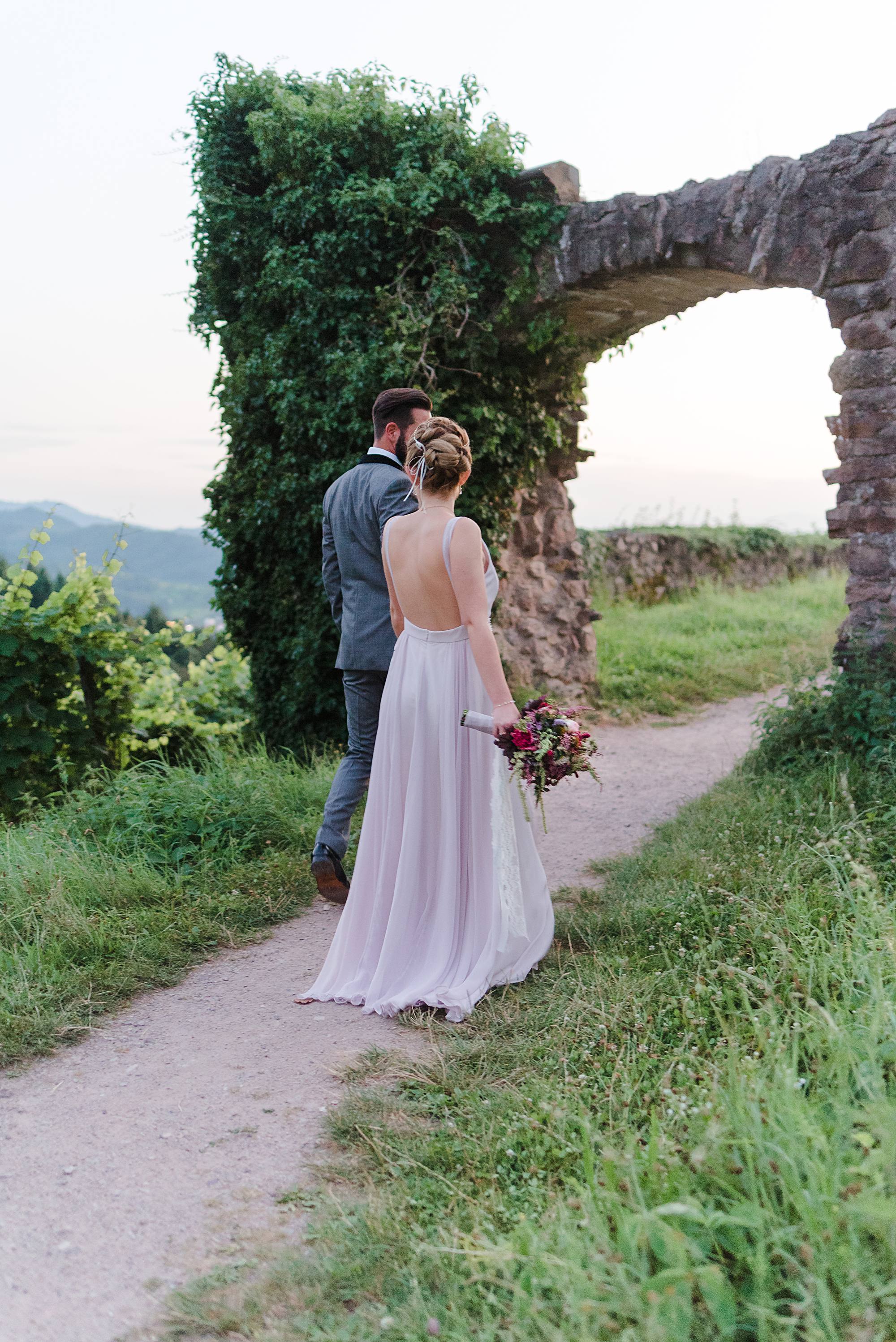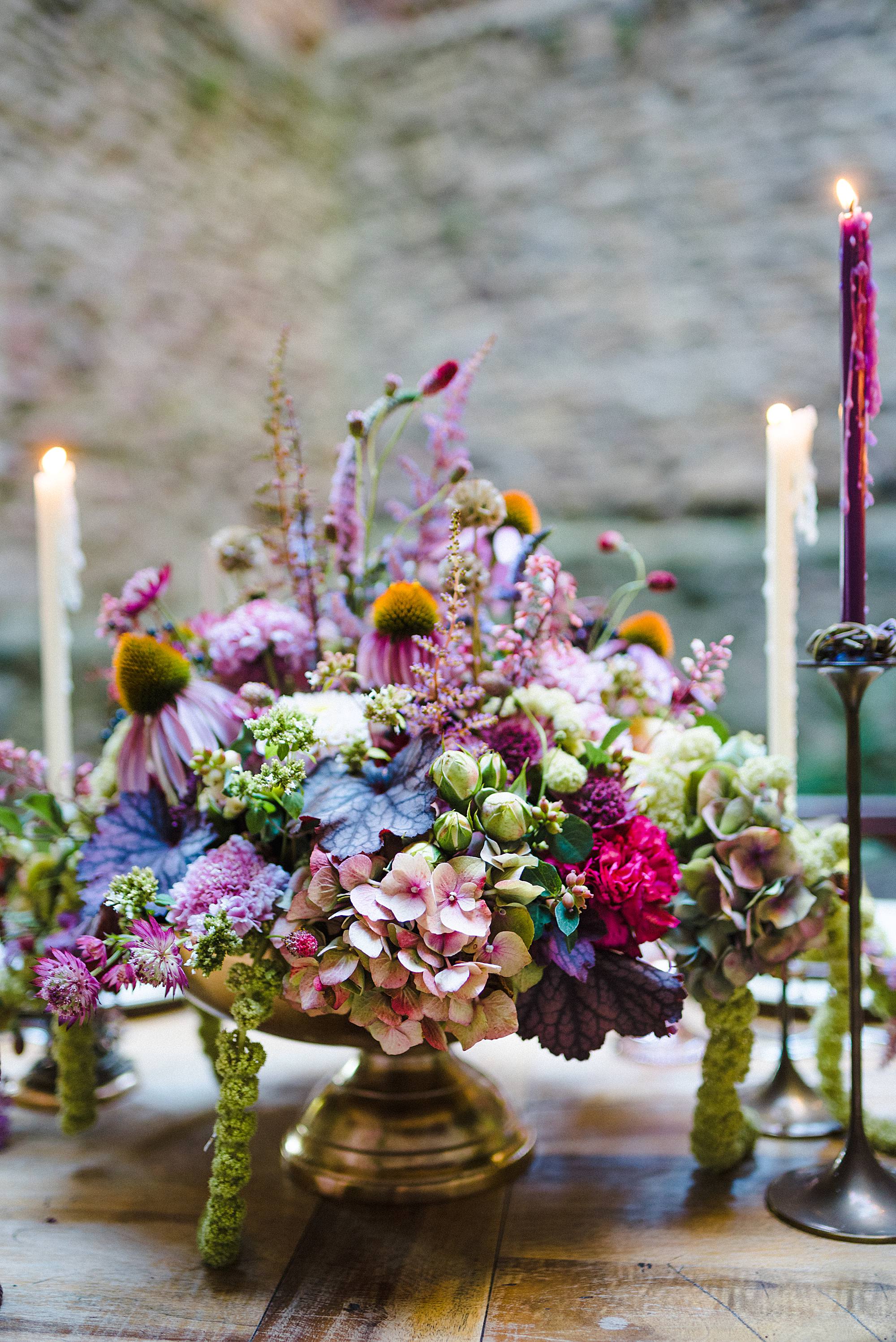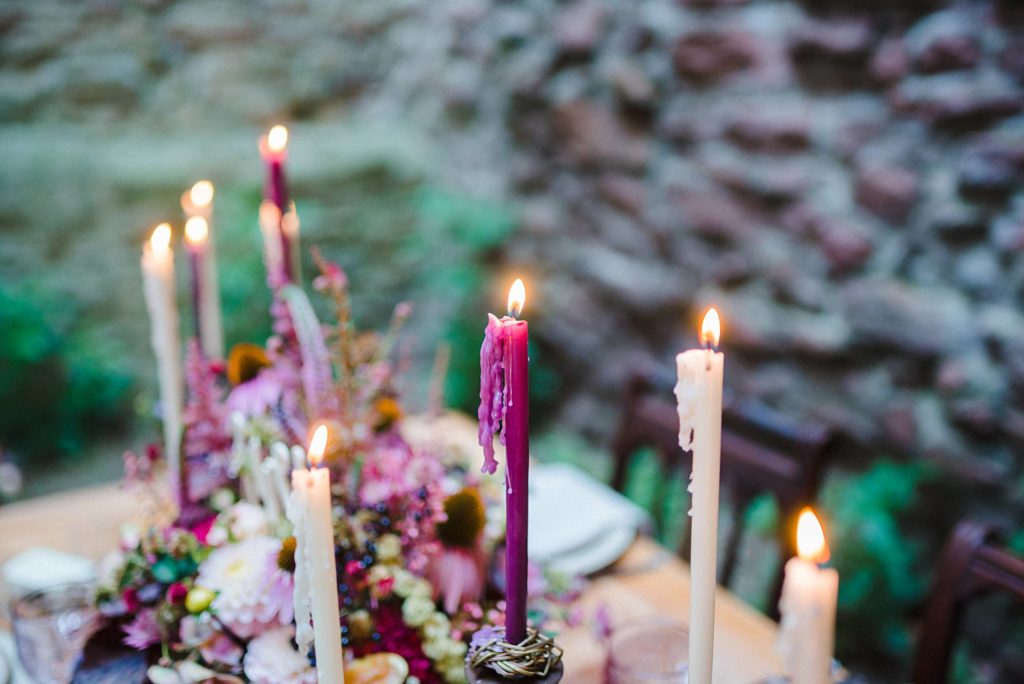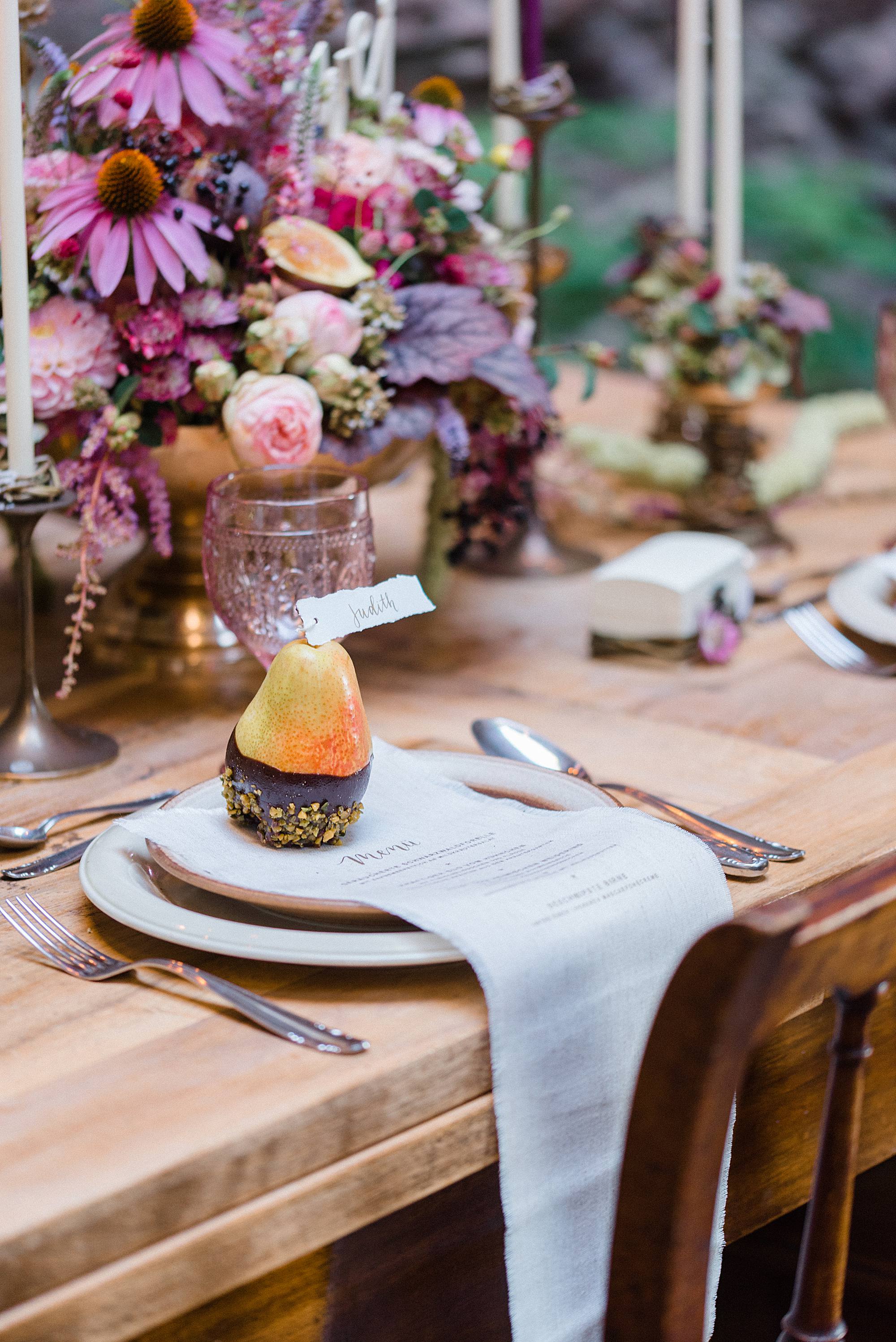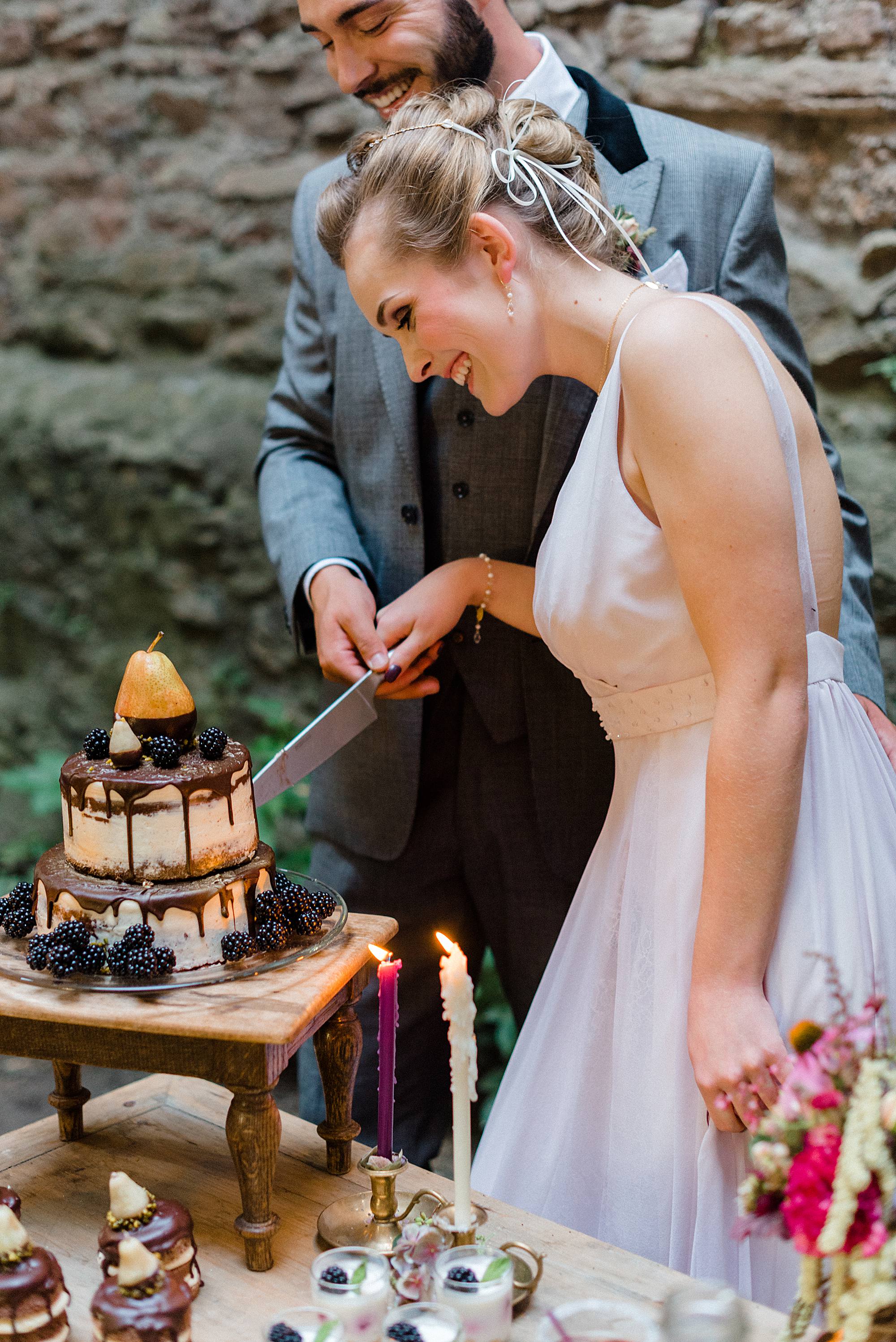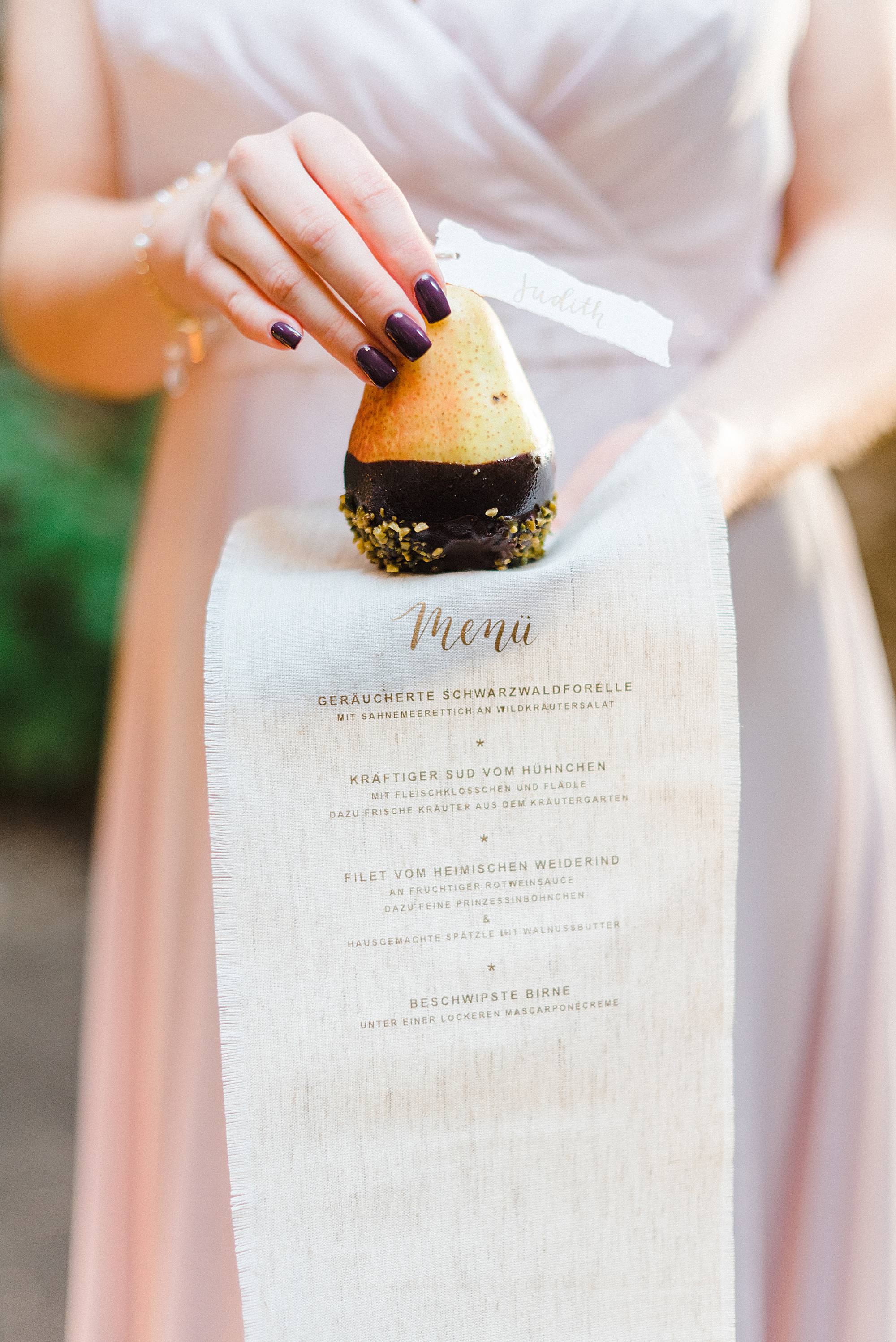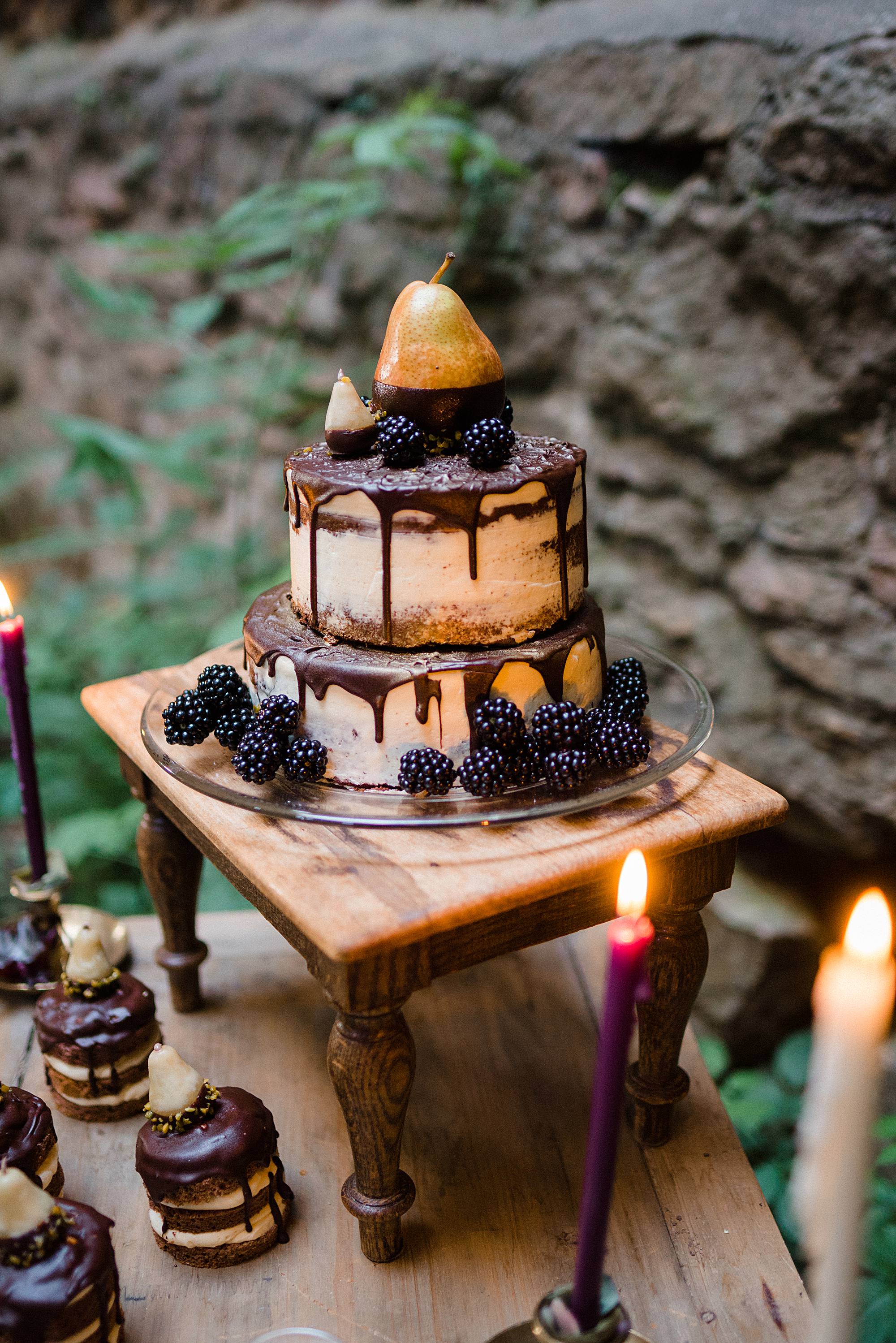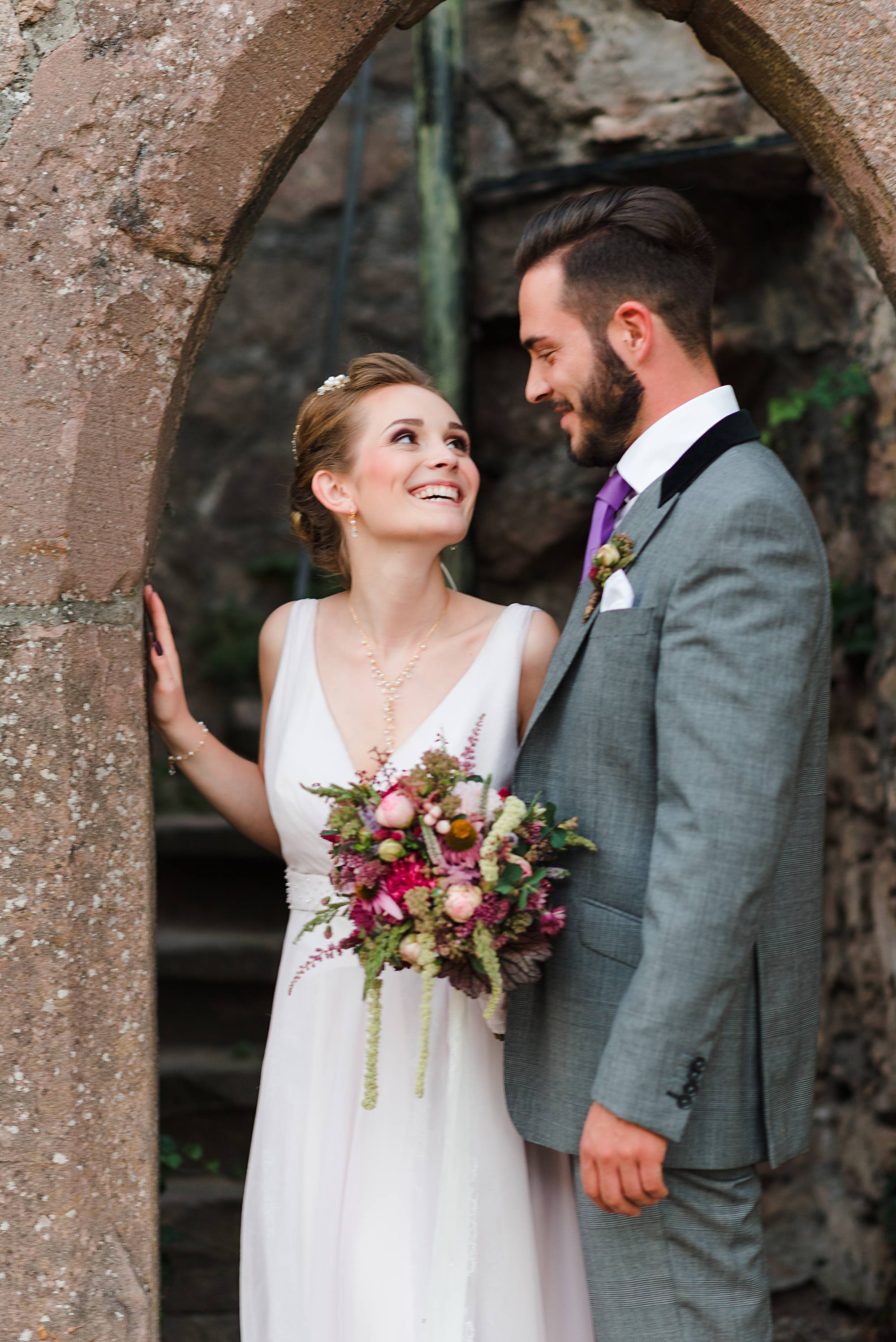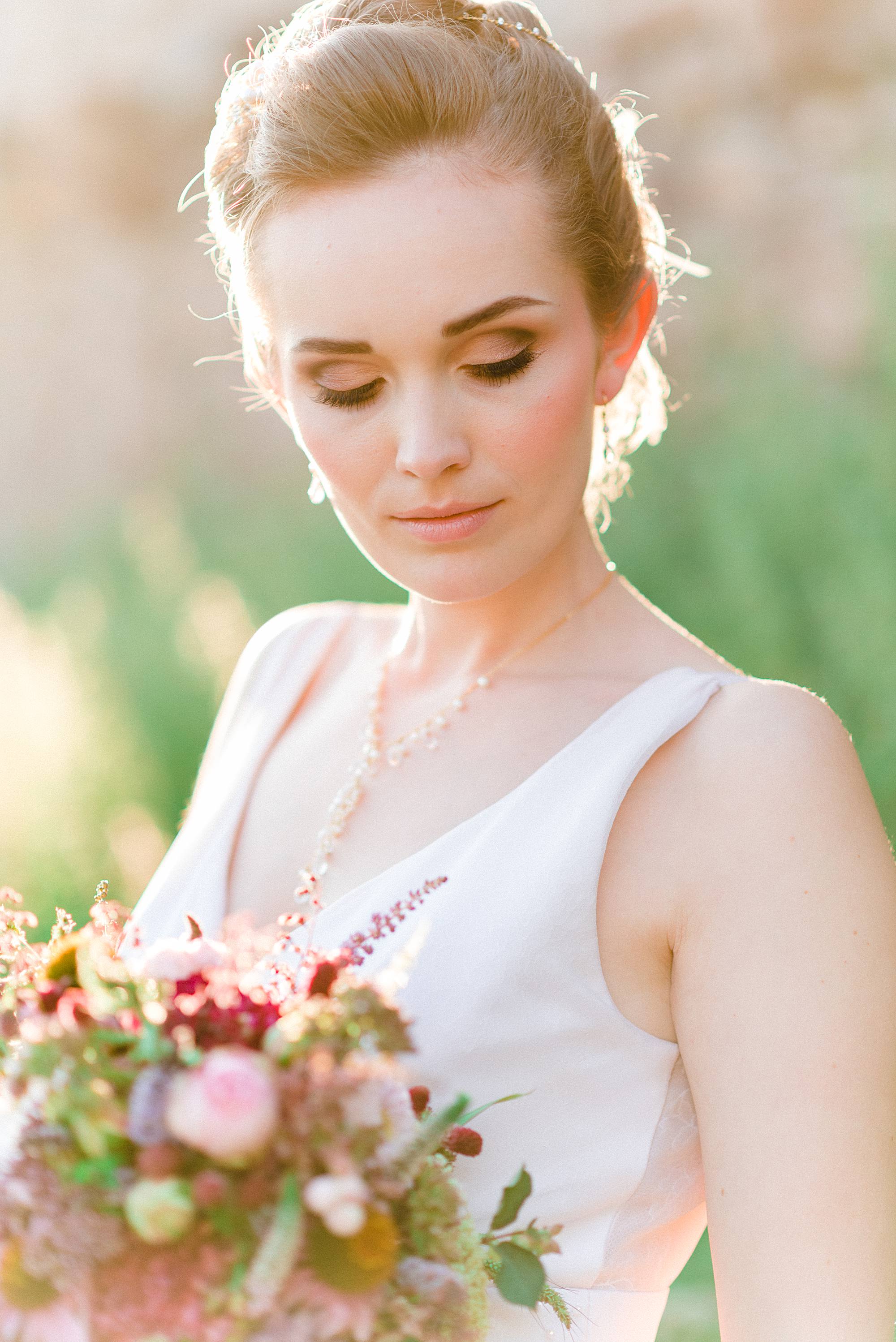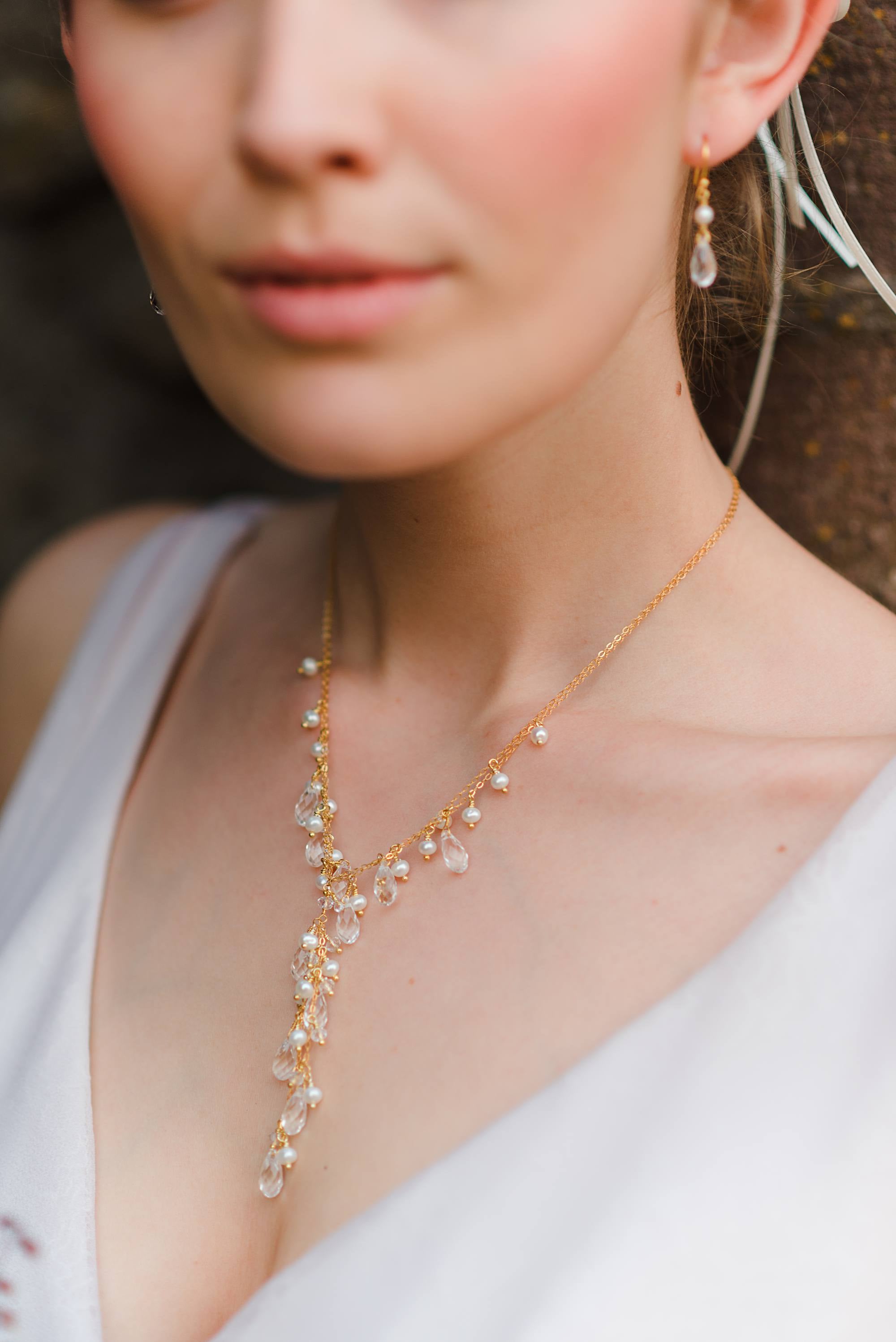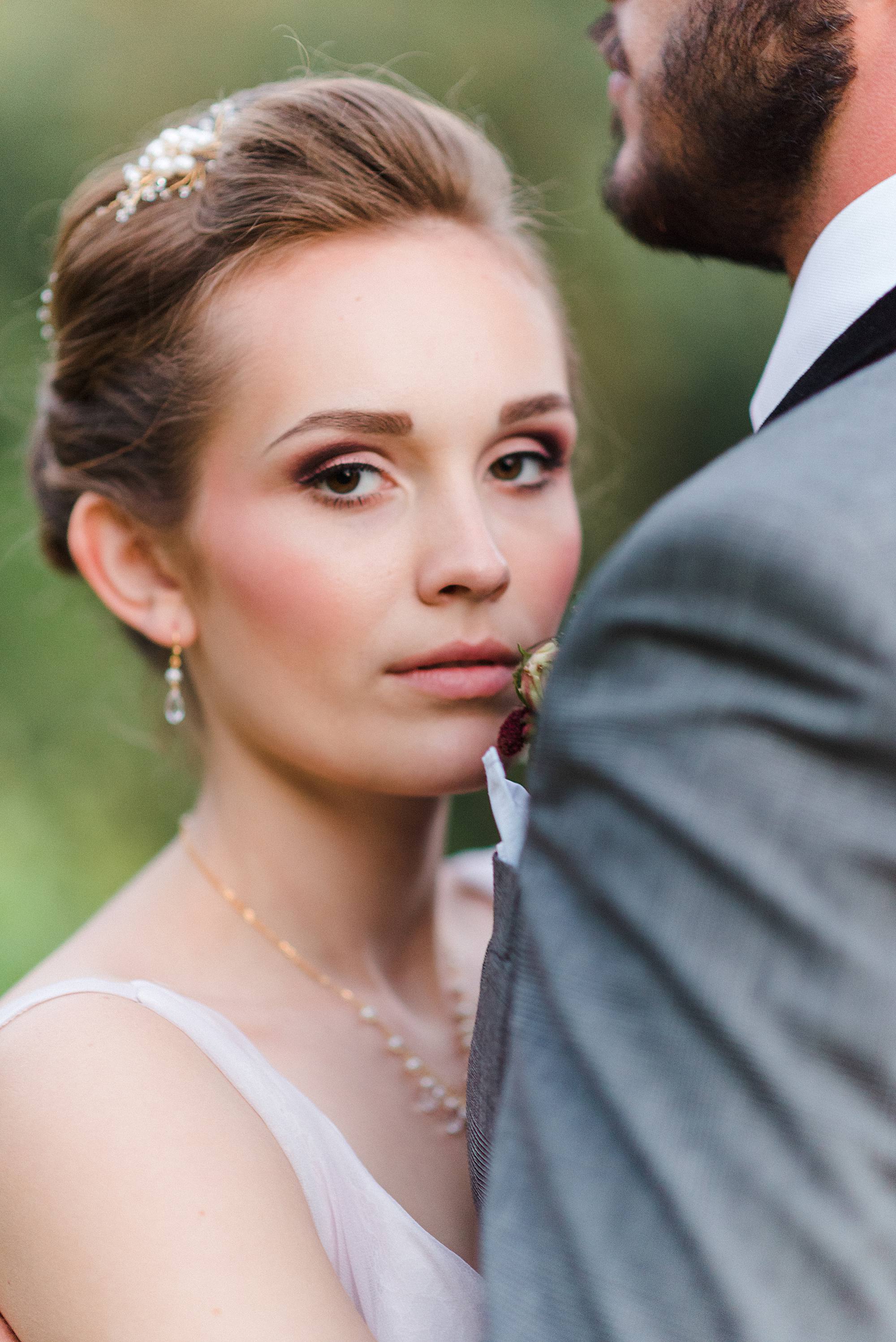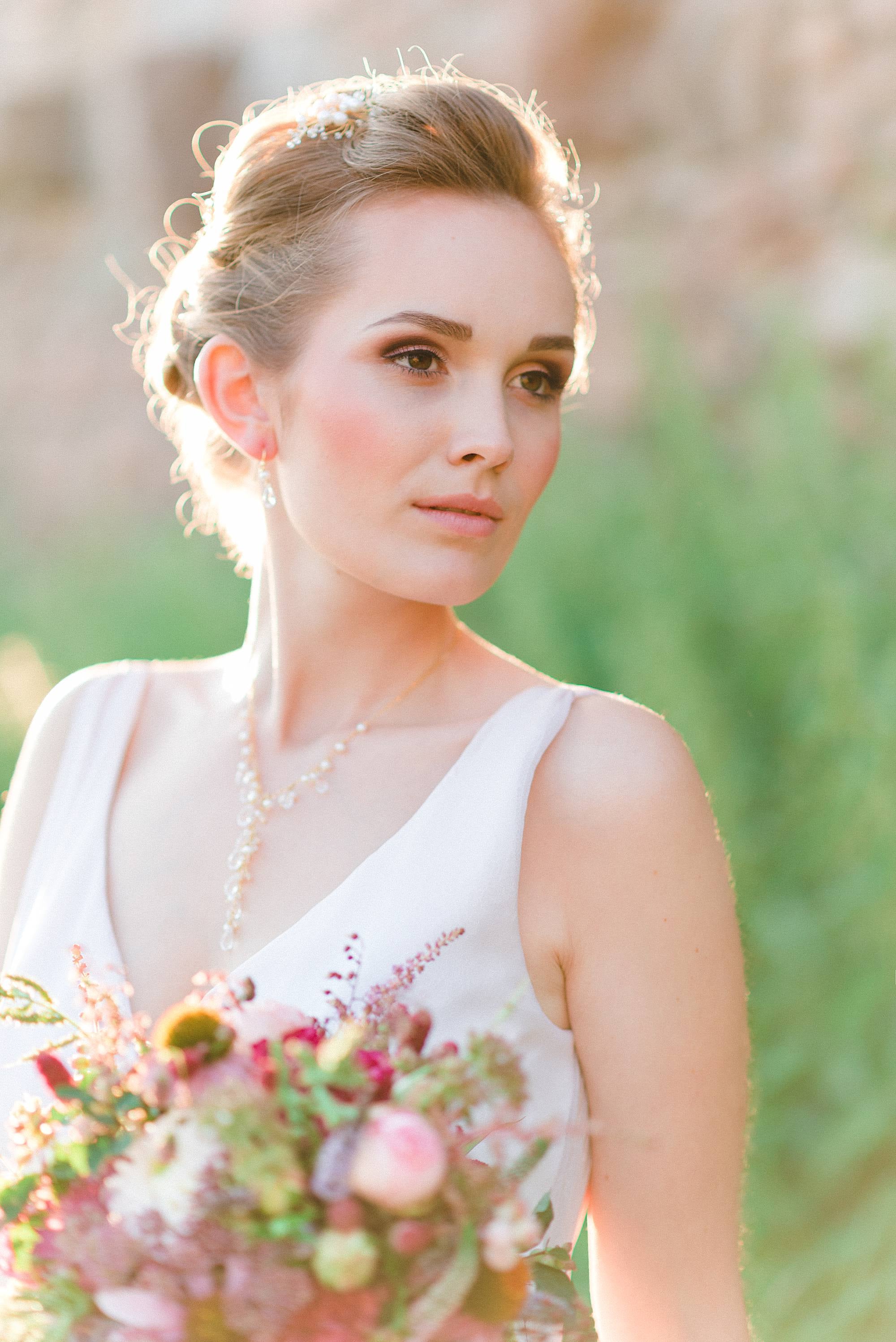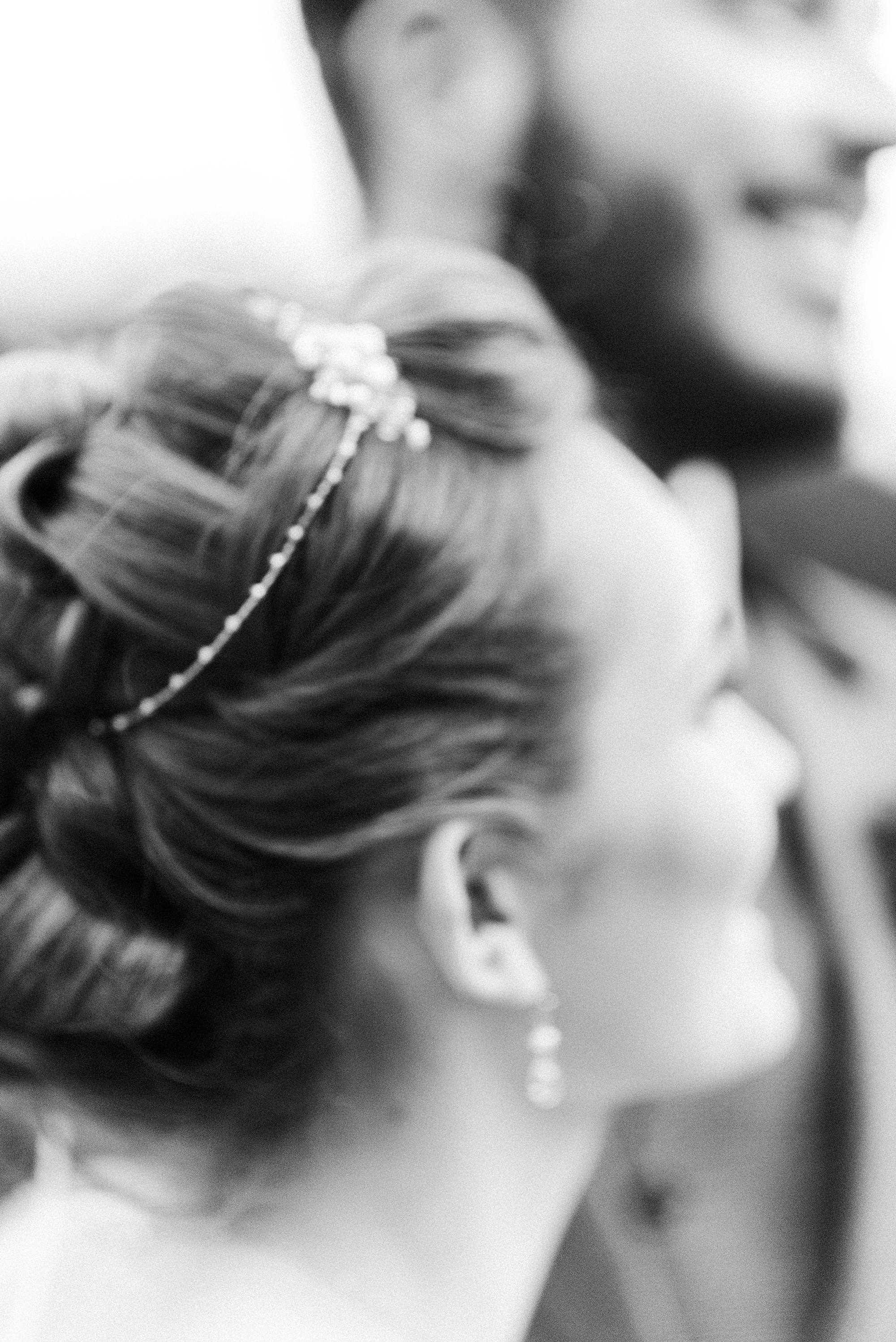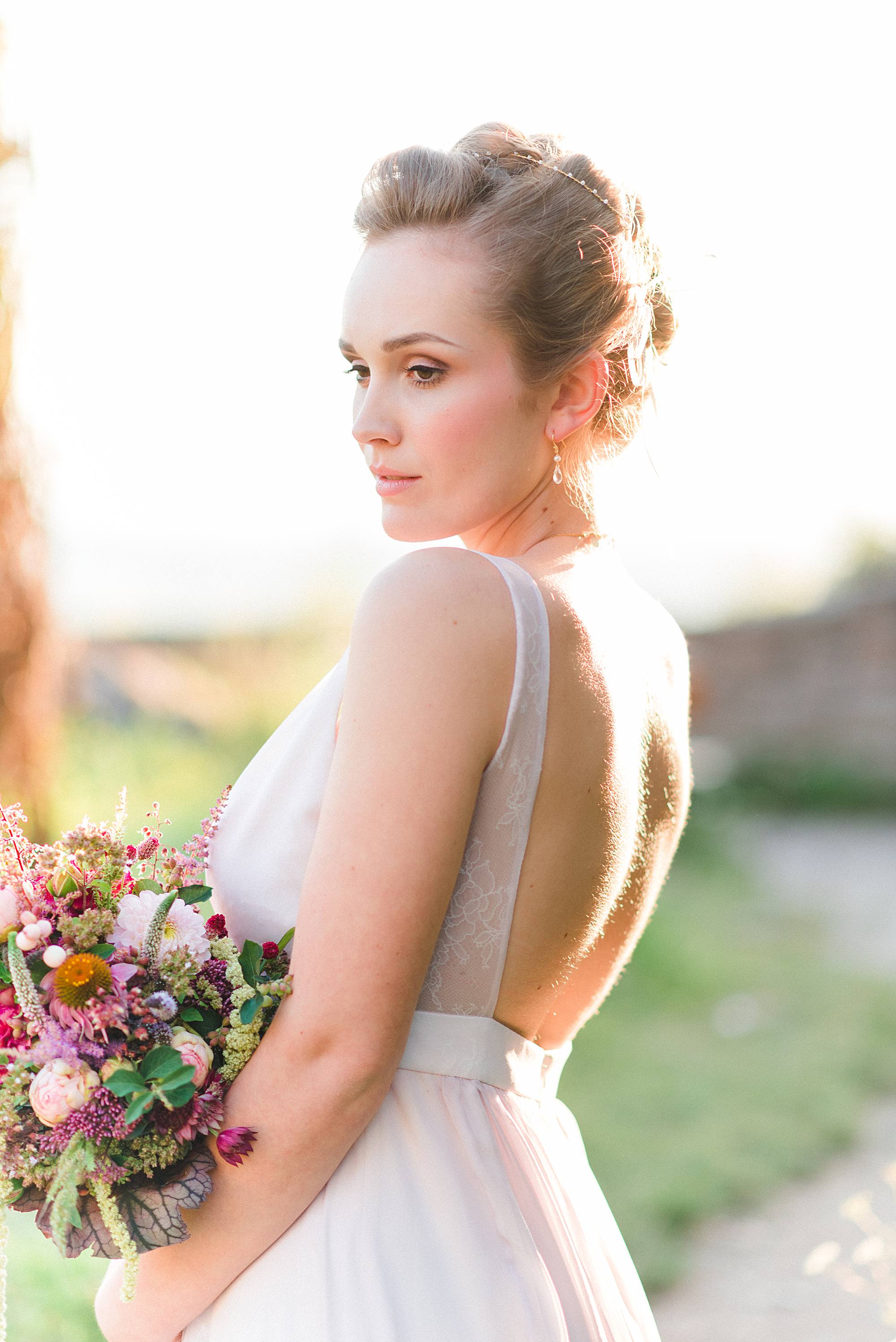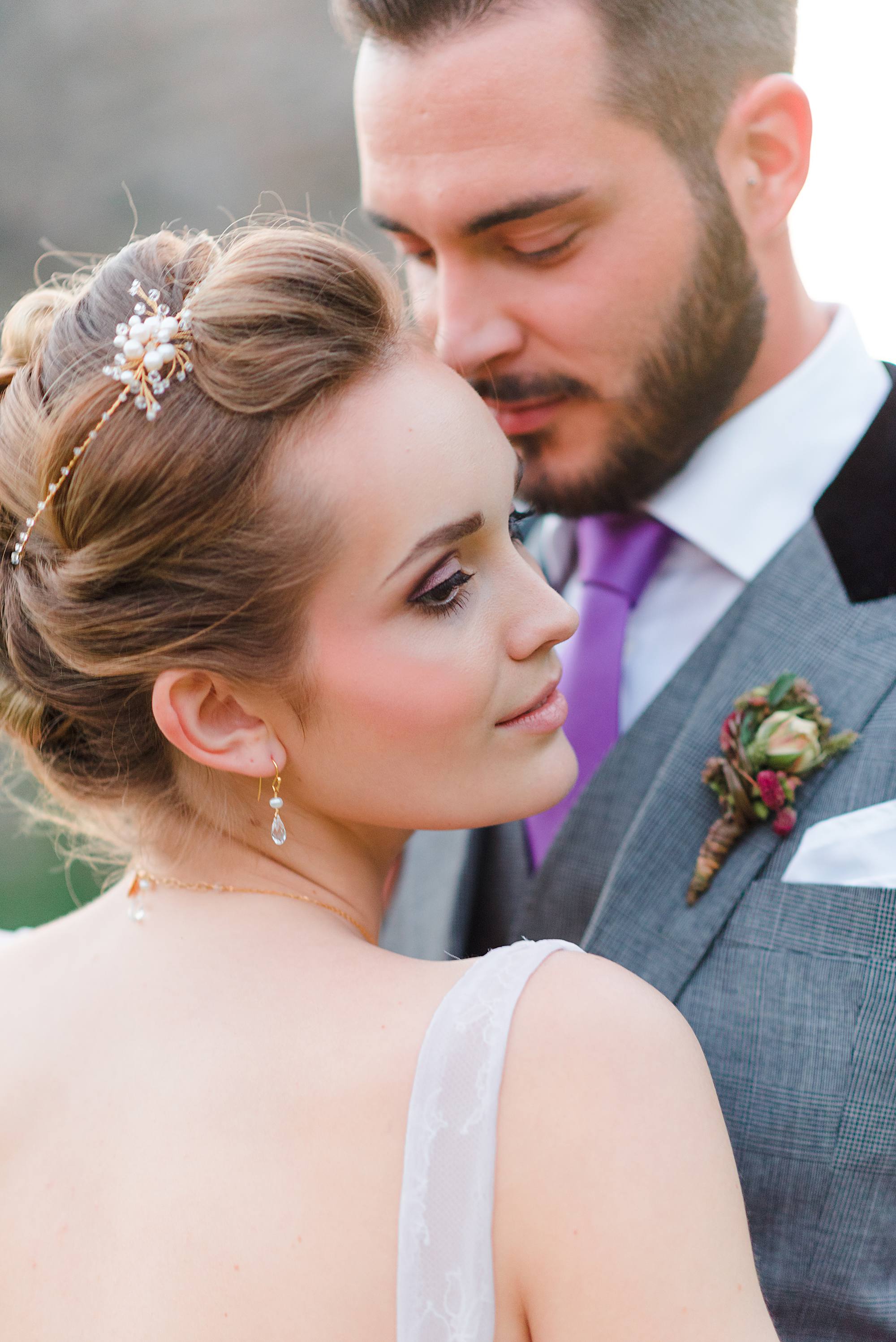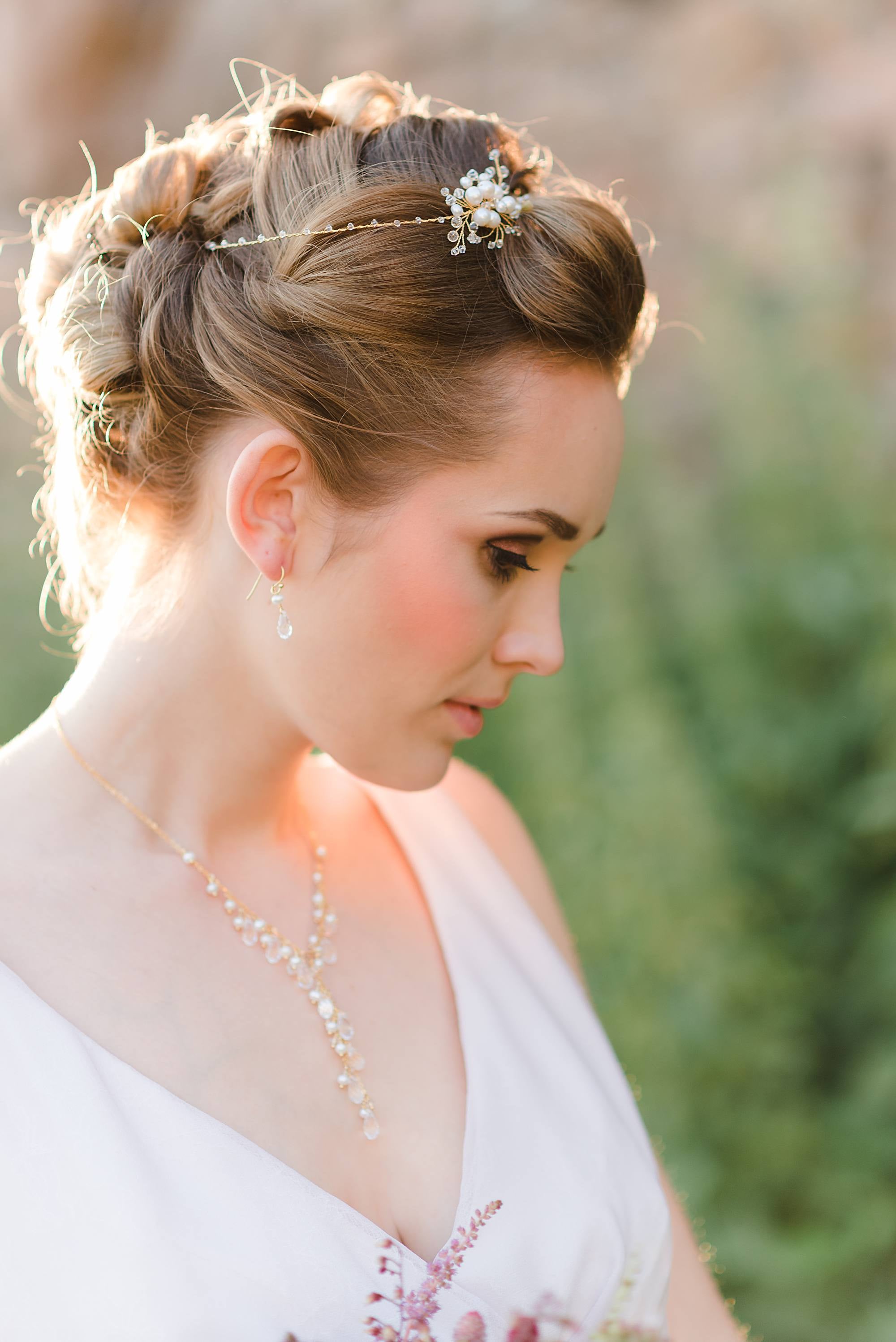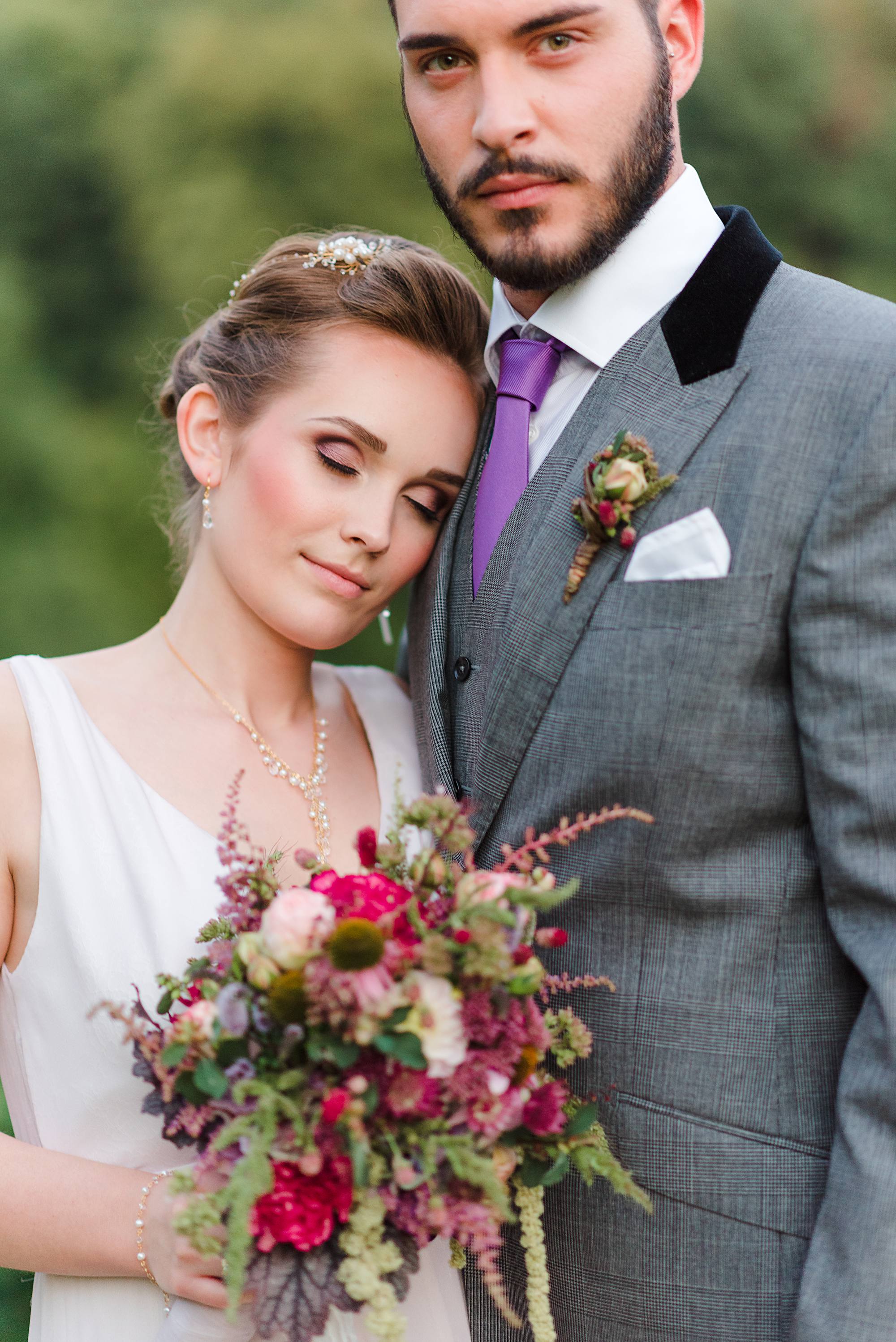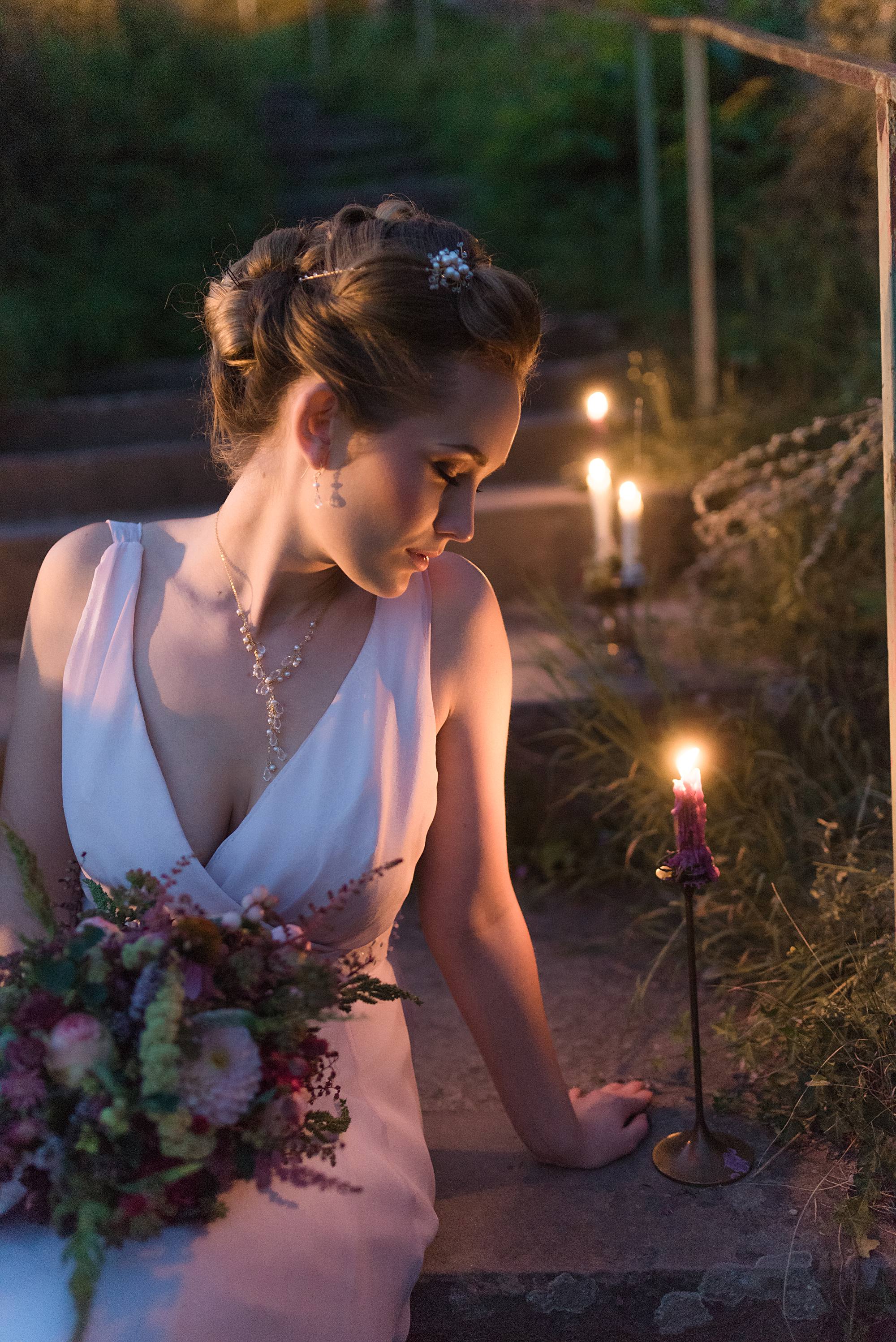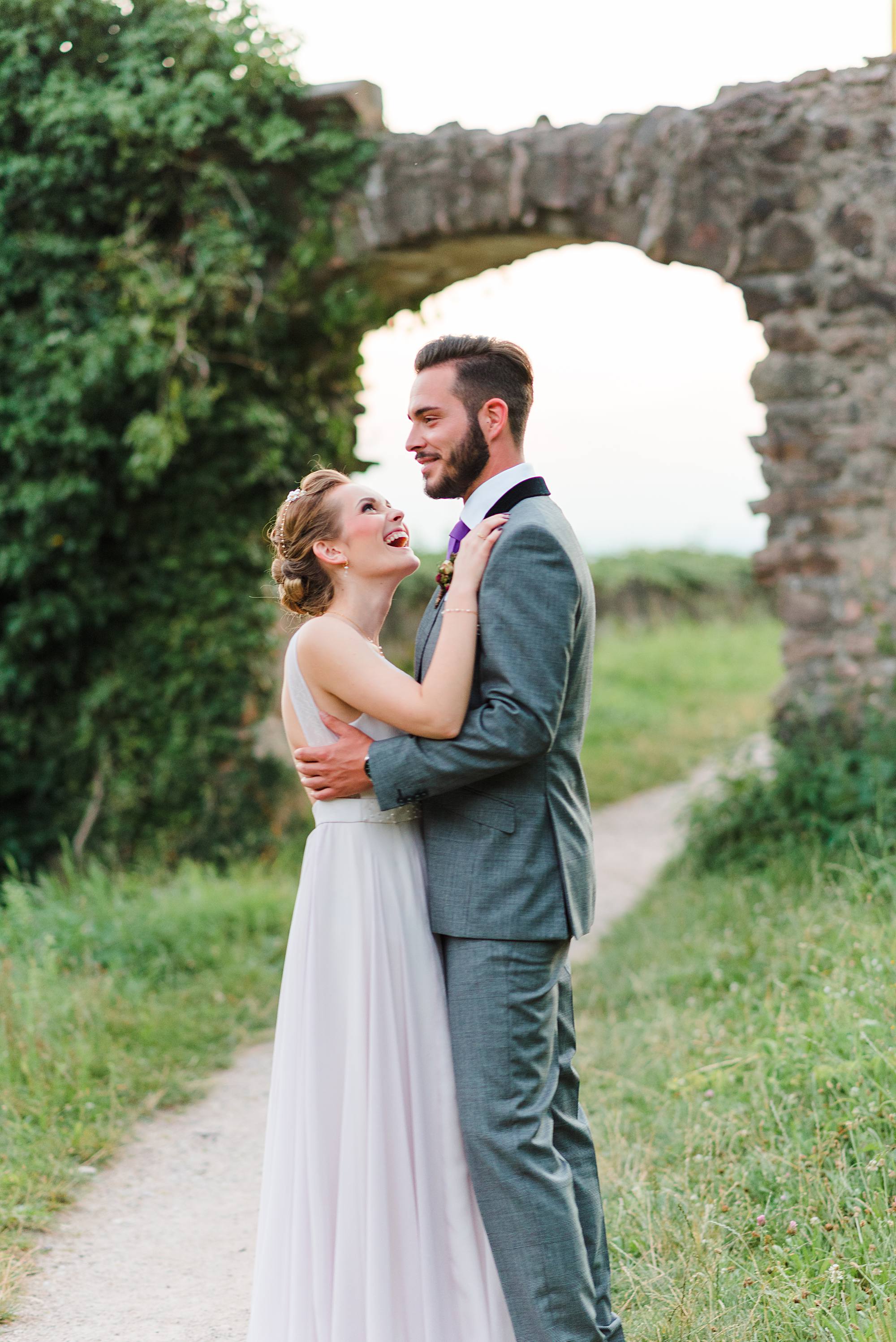 ---
Photographer ANNA ZEITER | Concept & Planning PASSIAMOUR | Hair & Make-up SCHMINKRAUM | Dress ATELIER AM BODENSEE | Jewellery JUVELAN | Florals BLUMENHAUS SERRER | Rings SCHMUCKGESCHICHTEN | Cakes & Sweets RICHTIG SÜß | Stationary CLARA RIEMER | Suit BIRKHOVEN
---