We were super excited when Steffi surprised us with her lovely thank you card and pictures of her gorgeous wedding in Traunstein. We couldn't stop looking at the beautiful photos. I particularly liked Steffi's modern and chic shorter haircut for which I designed the boho headpiece "My Everything" and the "Stillness" bracelet. I feel the piece complements her hair style and completes her radiant look perfectly.
"Before I found JUVELAN, I spent endless hours on the internet, typing linking keywords like 'short hair and bridal jewellery'. Unfortunately, there was very little out there that inspired me -which I think is a pity. I thumbed through numerous magazines until I discovered JUVELAN in issue 6/2017 of "Hochzeitswahn". What I liked best about their pieces was that each item is unique, distinct and timeless in style. This concept instantly appealed to me. You can immediately see that each item is created by hand and how much love goes into this process."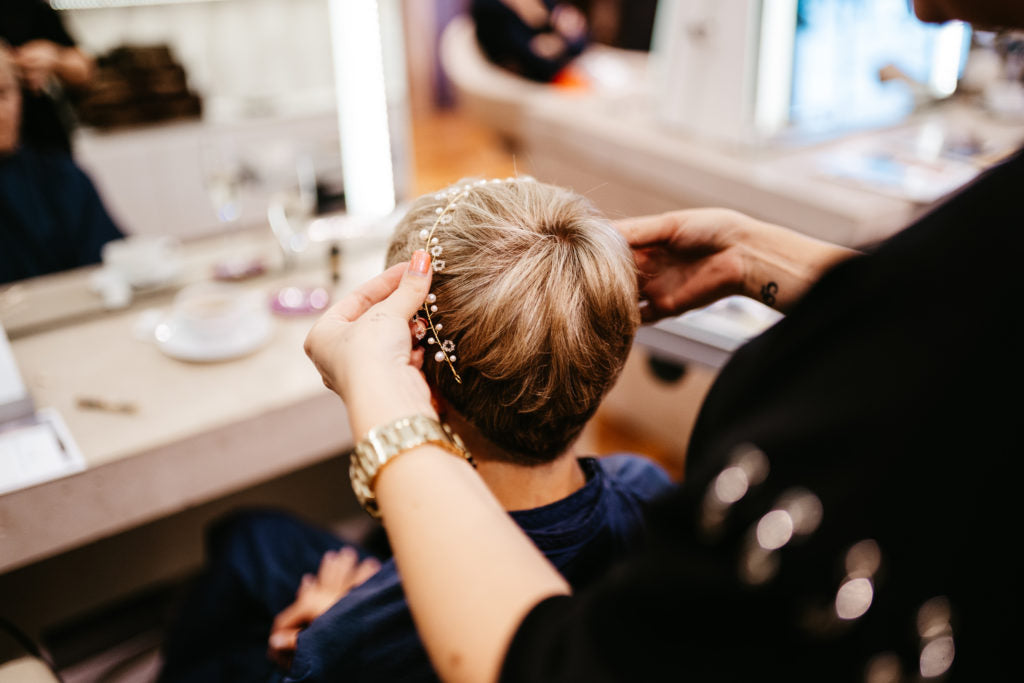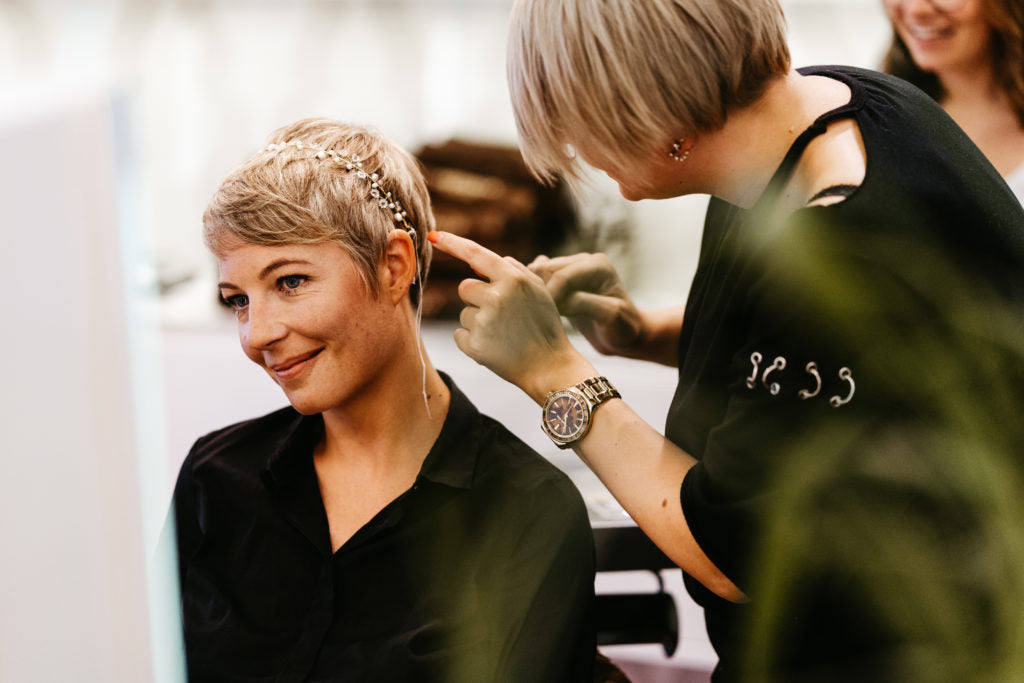 Apart from JUVELAN, I have not found any other, comparable jewellery house, especially for shorter hair."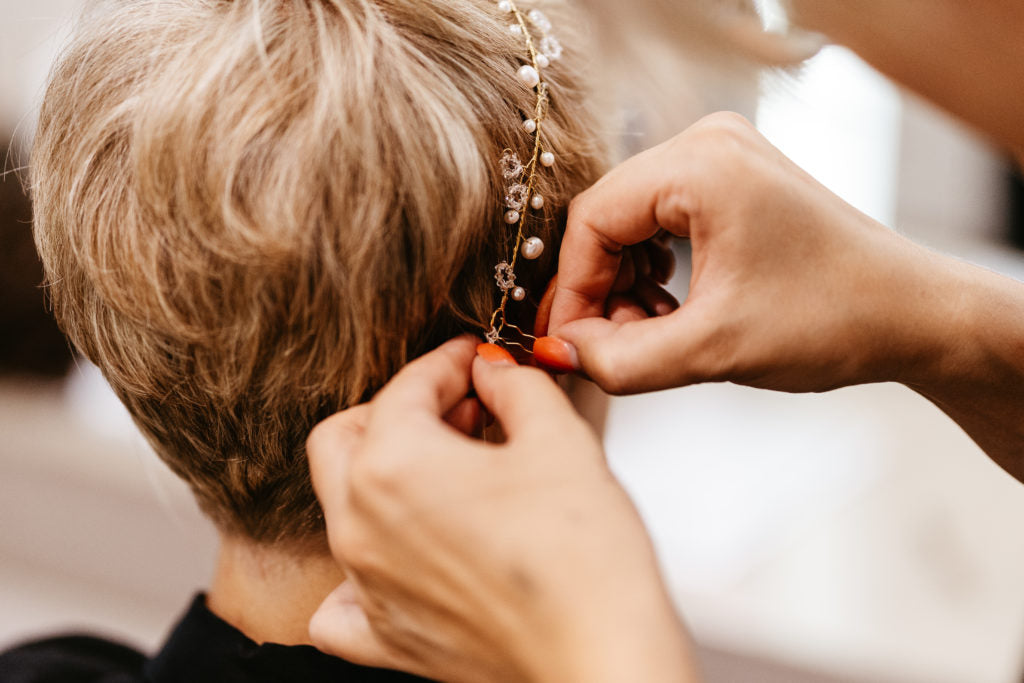 "With my short hair, I could not attach the headpiece to the back of my head as one usually would. My hair dresser used a needle and thread to weave the piece into my shorter hair – a real labour of love but she did a great job! It's great to know that this piece works for every style of hair and at any length."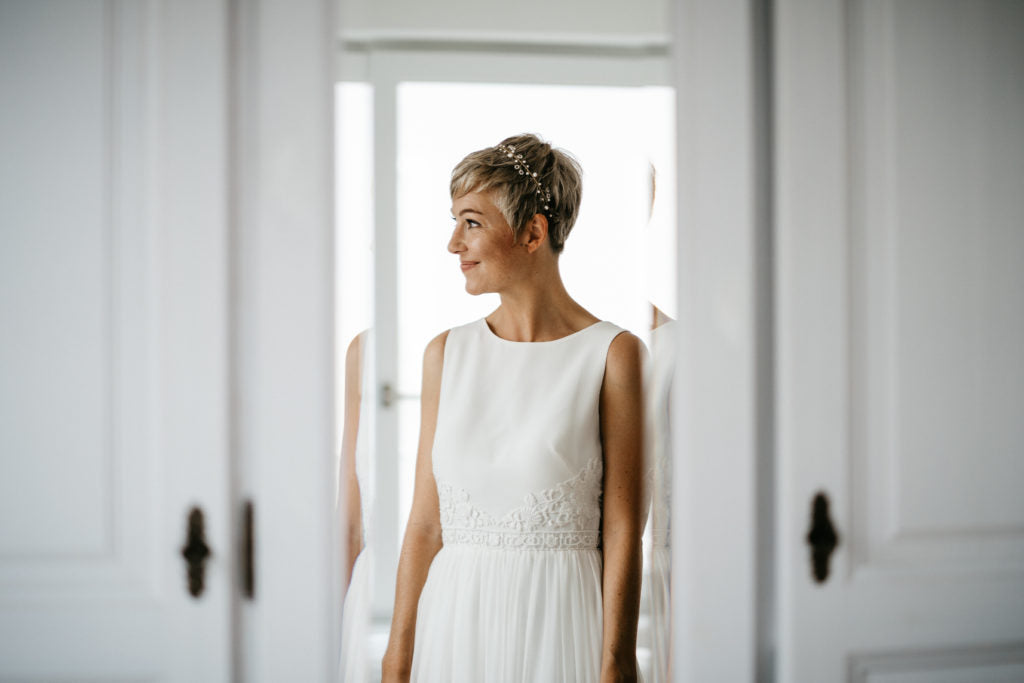 "To be completely honest, in general, I'm not really a fan of jewellery and I rarely wear any. For my wedding, however, I wanted something special; something distinct that not every other bride wears too. Simple and classy at the same time, something to accentuate my style, not too striking but still an eye-catcher. When I saw the headpiece "My Everything", it was love at first sight. It was the same with my wedding dress: I saw it once and knew, that's the one. "My Everything" is very delicate, a bit boho, incredibly precious and distinctive. As a surprise, my mum gave me the matching bracelet as a wedding gift. It was a perfect match. "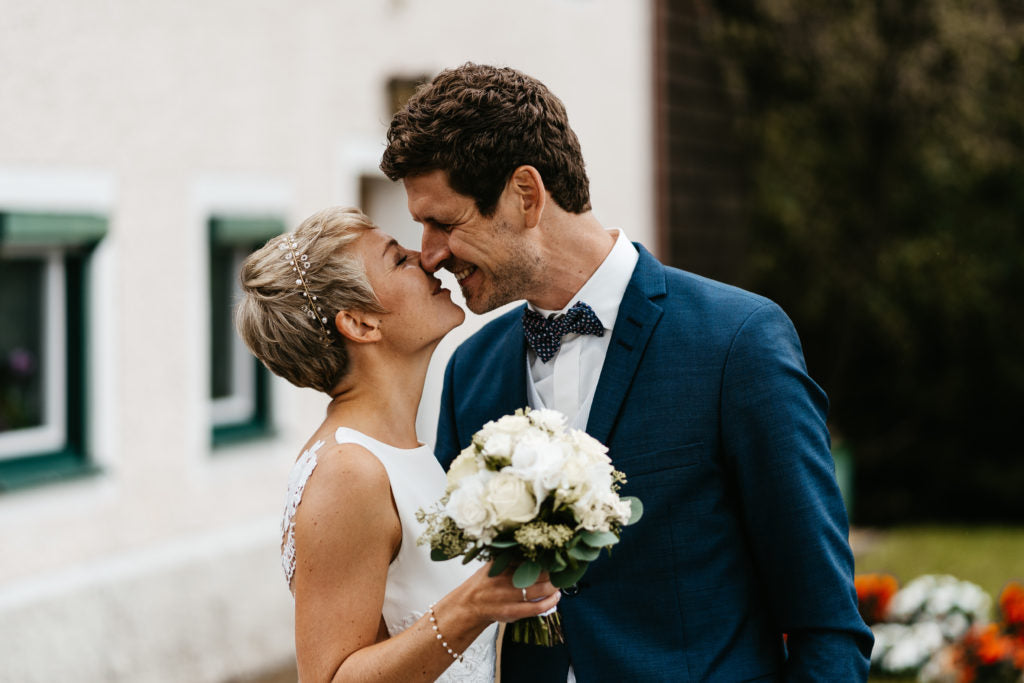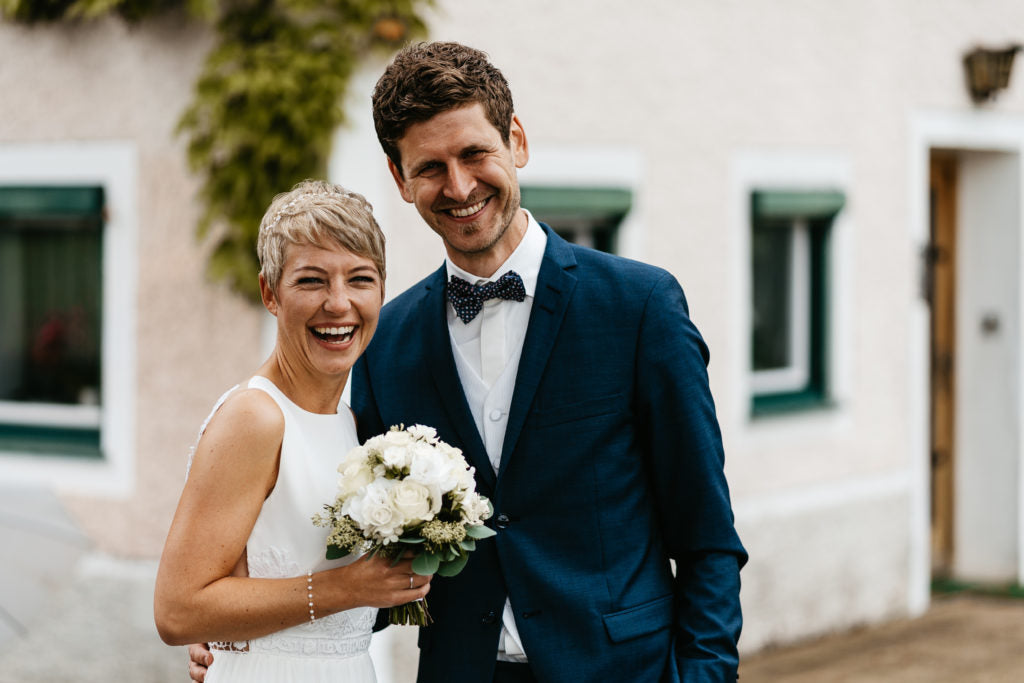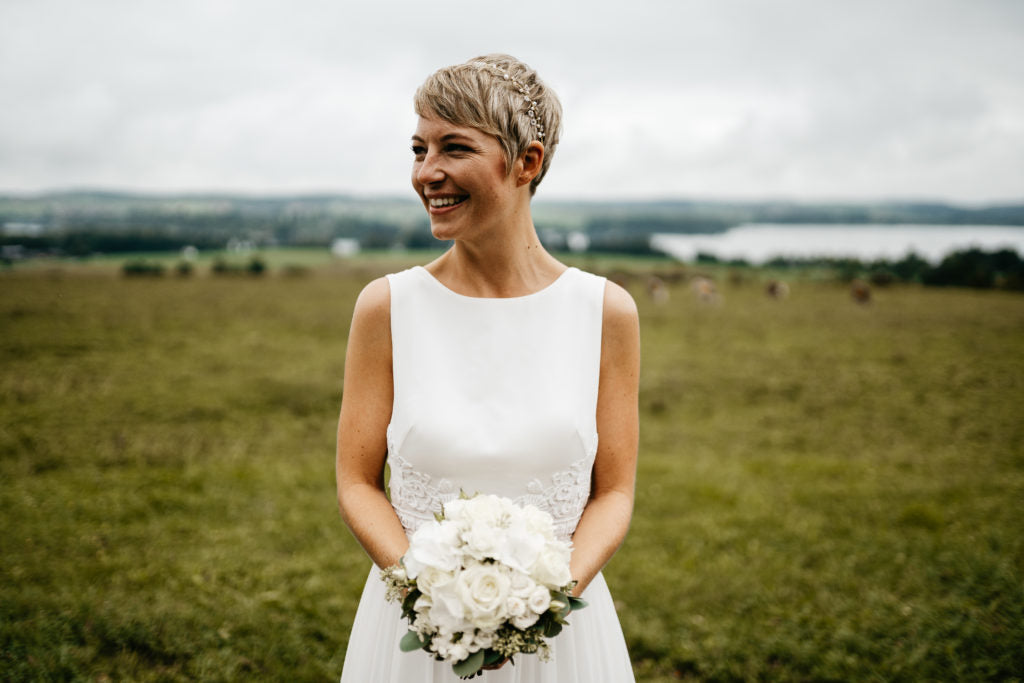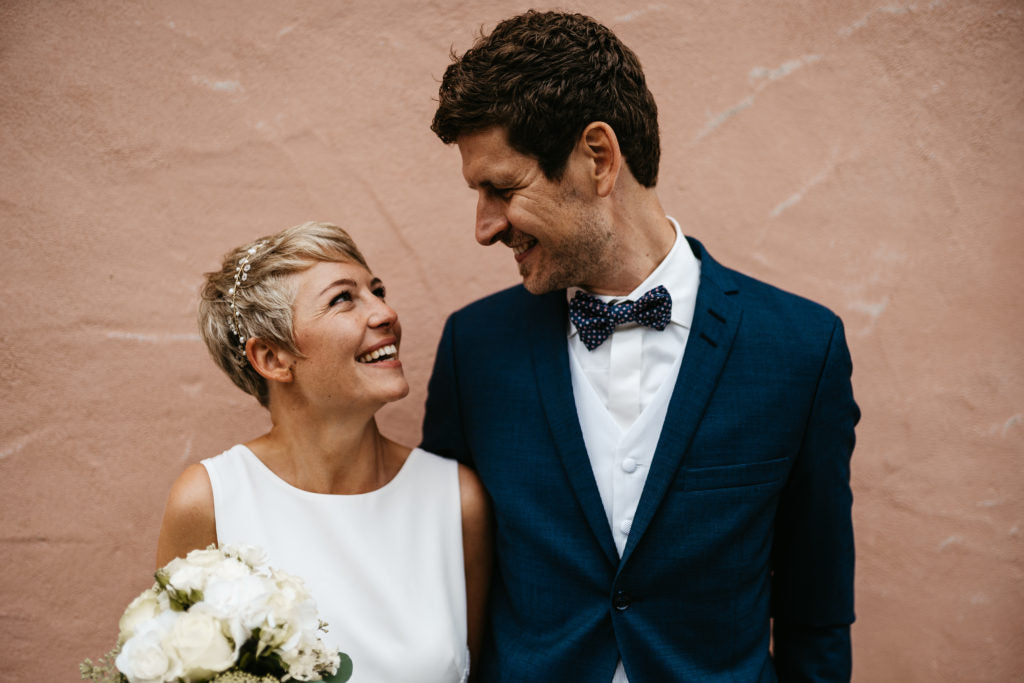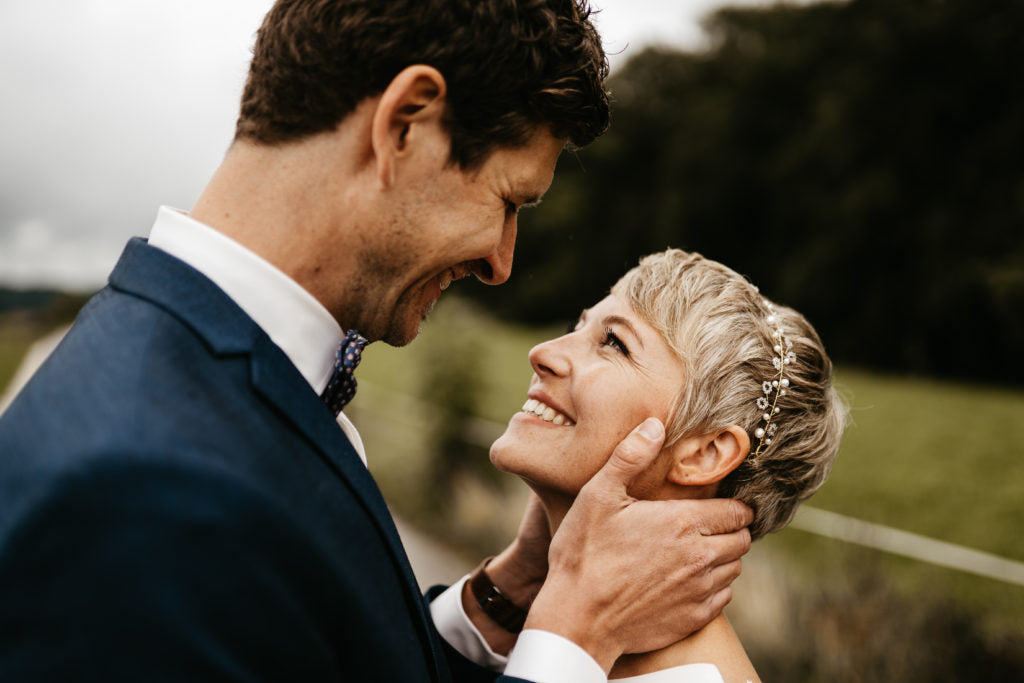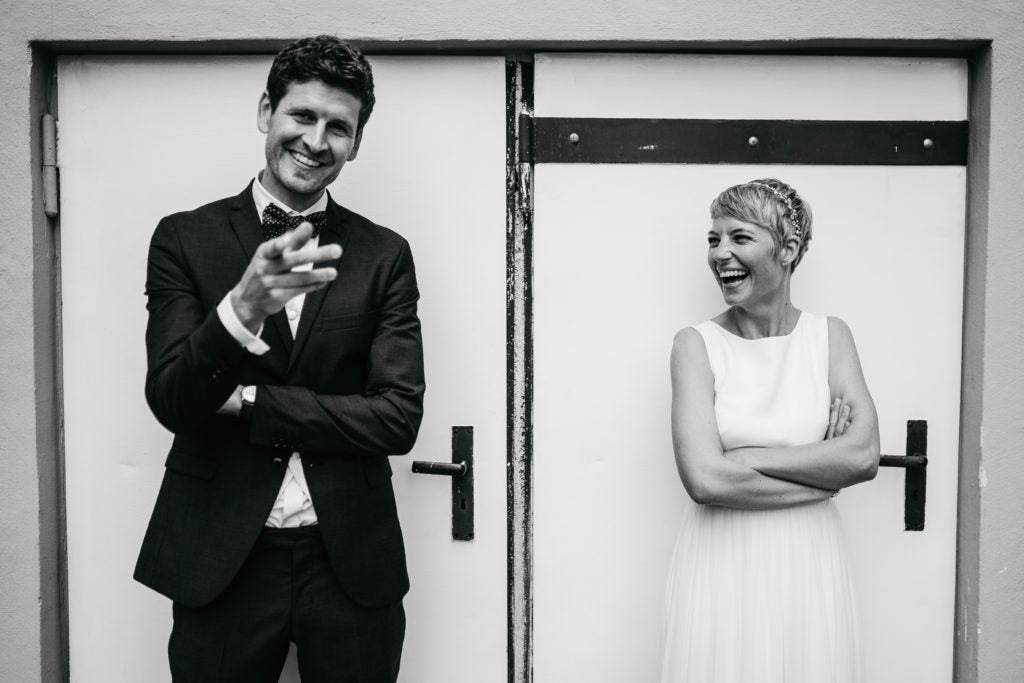 "From the very beginning, the correspondence with Johan and Fredrik was very personal, caring and friendly – it was almost as if we had known each other for a long time. It felt like communicating with a dear old friend."
If you are getting married and you are still looking for the perfect bridal jewellery, simply send me a message. Get inspired by our collections but always remember: nothing gives me more pleasure than customizing our jewellery to your individual wishes to bring your dream jewellery to life.
---
Photographer LICHT UND FARBEN| Dress ANNA KARA Boutique FLAMENCO BRAUTMODEN |
Hair & Make-Up SALON ADELHEID